Research Practices to Enhance Scientific Rigor
Watch this video to learn about SfN's positions on scientific rigor. Neuroscientists discuss best practices in experimental design, data analysis, and transparency in reporting and publishing methodology and data, and share how these efforts will strengthen the scientific foundation and ensure public confidence in the research being conducted.
Read more about SfN's scientific rigor policy positions and how the Society is evaluating scientific rigor in the field, and access SfN's training modules to enhance scientific rigor in the Neuronline collection, Promoting Awareness and Knowledge to Enhance Scientific Rigor in Neuroscience.
Speakers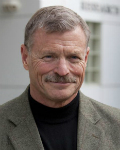 Oswald Steward, PhD
Oswald Steward is founding director of the Reeve-Irvine Research Center for Spinal Cord Injury at the University of California, Irvine. He is Reeve-Irvine Professor of Anatomy and Neurobiology and holds additional joint appointments in the departments of neurobiology and behavior and neurosurgery. His research focuses on how neurons create and maintain their connections, how synapses are modified by experience and injury, and the role of genes in neuronal regeneration, growth, and function. He received his PhD in psychobiology/neuroscience from the University of California, Irvine.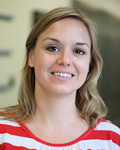 Deena Walker, PhD
Deena Walker, PhD, is a postdoctoral fellow in the laboratory of Eric Nestler at the Icahn School of Medicine at Mount Sinai. Her research focuses on cellular and molecular mechanisms underlying sex differences in adolescent development, with a focus on motivation and reward. She has published extensively on how perturbations during early life influence the development of sex-specific brain regions. She plans to investigate how stress during adolescence alters sex-specific transcription, circuitry, and behavior in adulthood in her independent laboratory.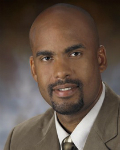 Damien Fair, PA-C, PhD
Damien Fair, PA-C, PhD, is a cognitive neuroscientist at Oregon Health and Science University. He studies brain maturation using imaging techniques such as MRI to understand the mechanisms and principles that underlie the developing human and non-human primate brain. Fair's research has a strong foundation in graph theory analyses and other statistical and quantitative methods. He is highly involved in training and outreach through his lab's program YES! Youth Engaged in Science, and through SfN's Public Education and Communication Committee.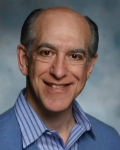 Emanuel M. DiCicco-Bloom, MD
Emanuel DiCicco-Bloom is a professor in the department of neuroscience and cell biology at Robert Wood Johnson Medical School. He currently practices at Childrens Health Institute and is affiliated with Robert Wood Johnson University Hospital, Robert Wood Johnson University Hospital at Hamilton, and Saint Peter's University Hospital. DiCicco-Bloom's research interests are in the regulation of developmental and adult neurogenesis and cell cycle mechanism. He graduated from Weill Cornell Medical College and completed a residency at New York Presbyterian Hospital.