October 2019 Research Roundup

Did you know? SfN's journals, JNeurosci and eNeuro, publish high-quality papers on a broad range of neuroscience topics written by scientists around the world. In this Neuronline series, explore some of the research recently published in JNeurosci and eNeuro.
Social Isolation Derails Brain Development in Mice
Female mice housed alone during adolescence show atypical development of the prefrontal cortex and resort to habitual behavior in adulthood, according to new research published in eNeuro. These findings show how social isolation could lead to an over-reliance on habit-like behaviors that are associated with addiction and obesity.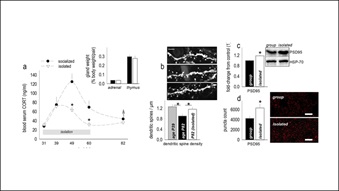 The adult brain is largely shaped during adolescence, when some connections between brain cells are solidified and others are eliminated. Prior research has established an important role for social experience during this period of development.
To investigate the long-term neurobehavioral consequences of social isolation, Hinton et al. raised mice alone during adolescence and reintroduced them to a social environment in adulthood. The researchers identified a critical period during which social isolation impaired the adult brain and behavior and linked these effects to dendritic spine excess. Therapeutic interventions targeting the refinement of the brain during adolescence may represent a promising direction for future research.
Read the manuscript in eNeuro: Social Isolation in Adolescence Disrupts Cortical Development and Goal-Dependent Decision-Making in Adulthood, Despite Social Reintegration
How the Brain Repurposes Unused Regions
In adults who are born blind, the "visual" cortex is activated in a similar way during a listening task, according to new research in JNeurosci. The results answer questions about how development can override anatomy to influence brain function.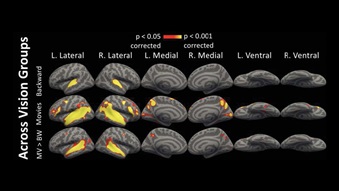 Previous research observed that the "visual" cortex in blind people is recruited for other functions, but it was not known if the new purpose was consistent or varied from person to person.
Loiotile et al. used functional magnetic resonance imaging to compare how the auditory and visual cortices of the brain were activated in blind participants and in blindfolded, sighted participants while listening to audio clips from movies. Sixty-five percent of the regions in the visual cortex showed similar activation among blind participants when they listened to the movie clips.
The similarity diminished when the sentences were played in a random order or when the track was played backwards, indicating that the region is used for higher-order processing. These results suggest there is an underlying organization that dictates how the visual cortex is repurposed in blind people, and that it is not random.
Read the manuscript in JNeurosci: Naturalistic Auditory Stories Synchronize "Visual" Cortices Across Congenitally Blind but Not Sighted Individuals
Researchers Fail to Replicate Influential Neuroimaging Genetics Study
Neuroscientists have failed to replicate the findings of an influential study linking genetics to cognition. Published in JNeurosci, the research highlights issues in the design, analysis, and interpretation of the original study.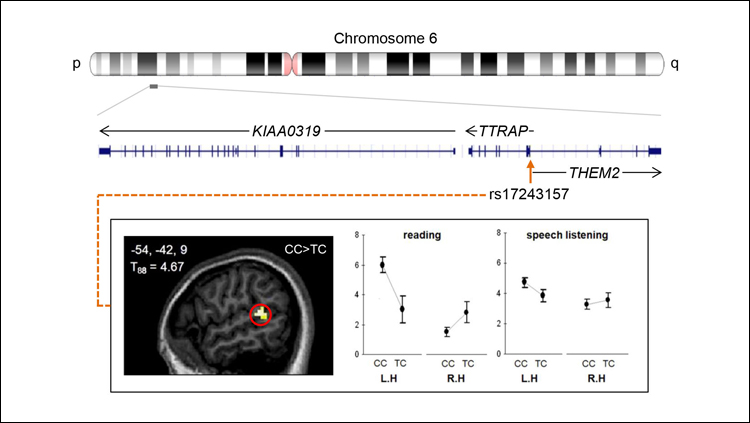 In 2012, Pinel et al. described in JNeurosci genetic variants associated with altered activation of language-related brain regions during reading and listening.
Now, using a much larger sample size, Uddén et al. report that they are unable to replicate those original claims. The new research challenges the assumption that functional neuroimaging studies are better suited to uncover genetic underpinnings of cognition than behavioral or psychological measures. These findings also highlight the complexity of the relationship between genes and human brain function.
Read the manuscript in JNeurosci: Toward Robust Functional Neuroimaging Genetics of Cognition
Enhancing Memory Network via Brain Stimulation
Magnetic stimulation of the posterior parietal cortex increases functional connectivity of a neural network implicated in memory, shows research in humans published in eNeuro. This finding confirms a previous study, validating further exploration of this technique for experimental and clinical applications.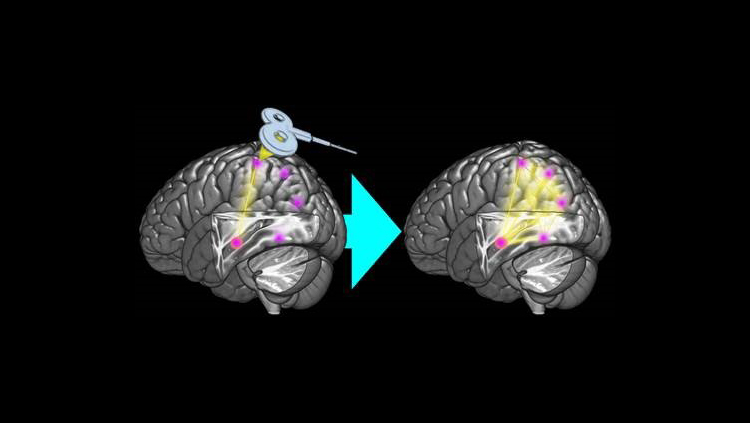 Five daily sessions of repetitive transcranial magnetic stimulation had been previously shown by Wang et al. to increase functional connectivity of a hippocampal brain network and improve memory performance in humans.
Freedberg et al. now report a successful replication and extension of the original neuroimaging findings with fewer stimulation sessions in healthy adults. The researchers observed enhanced functional connectivity after as few as three daily sessions. Unlike the original study, this study did not assess memory performance.
Read the manuscript in eNeuro: Persistent Enhancement of Hippocampal Network Connectivity by Parietal rTMS Is Reproducible