November 2018 Research Roundup

Did you know? SfN's journals, JNeurosci and eNeuro, publish high-quality papers on a broad range of neuroscience topics written by scientists around the world. In this Neuronline series, explore some of the research recently published in JNeurosci and eNeuro.
Life Is Like a Box of Hippocampal Scenes
A neuroimaging study of human participants watching the 1994 film Forrest Gump and Alfred Hitchcock's 1961 television drama Bang! You're Dead suggests an important role for the hippocampus in segmenting our continuous everyday experience into discrete events for storage in long-term memory.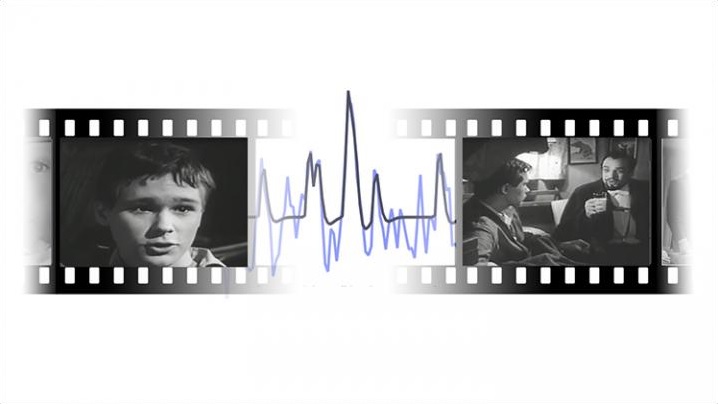 The research, published in JNeurosci, is among the first to investigate hippocampal function during a natural experience.
Aya Ben-Yakov and Richard Henson found that the hippocampus responded most strongly to the films at the points that independent observers identified as the end of one event and the beginning of a new one. The researchers found a strong match between these event boundaries and participants' hippocampal activity, varying according to the degree to which the independent observers agreed on the transition points between events.
While watching the two-hour long Forrest Gump, hippocampal response was more strongly influenced by the subjective event boundaries than by what the filmmaker may consider a transition between scenes, such as a change in location. This suggests that the hippocampus is sensitive to meaningful units of experience rather than perceptual cues.
Read the full article: The Hippocampal Film-Editor: Sensitivity and Specificity to Event Boundaries in Continuous Experience
Don't Sweat the Sweet Stuff
Sweet and bitter flavors are identified as soon as they are tasted, according to human neural and behavioral data published in eNeuro. The study provides new insight into how the brain rapidly detects and discriminates between potentially nutritious and toxic substances.
The sense of taste, similar to that of smell, guides an organism toward stimuli that promote survival and away from stimuli that threaten it. This behavior requires detecting, identifying, and deciding to act on gustatory information.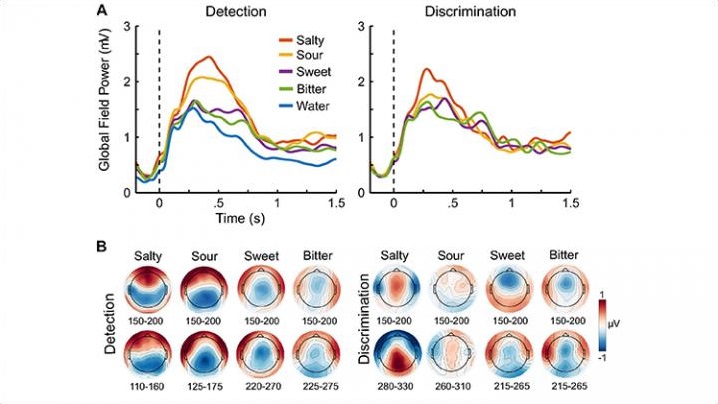 Kathrin Ohla and Raphael Wallroth explored how this process unfolds in human adults as they detected one of four solutions — salty, sour, bitter, and sweet — and discriminated between salty versus sour and sweet versus bitter. The researchers found strong correspondence between participants' reaction times and their brains' electrical activity during these tasks, suggesting that these computations take early in the taste-processing pathway.
Salty and sour were more quickly detected than they were identified, whereas virtually no lag between detection and discrimination was observed for sweet and bitter. As participants rated sweet and bitter tastes as more and less pleasant, respectively, and salty and sour tastes as neutral, this additional information may have facilitated the differences in processing speed.
Read the full article: As Soon as You Taste It: Evidence for Sequential and Parallel Processing of Gustatory Information
Mouse Study Supports Stem Cell Therapy for Cerebral Palsy
Neural stem cells can repair damaged parts of the brain and restore motor impairments in mice that display features of cerebral palsy, according to new research published in eNeuro. These results demonstrate the feasibility of using stem cells to address the underlying brain injuries responsible for this group of common movement disorders.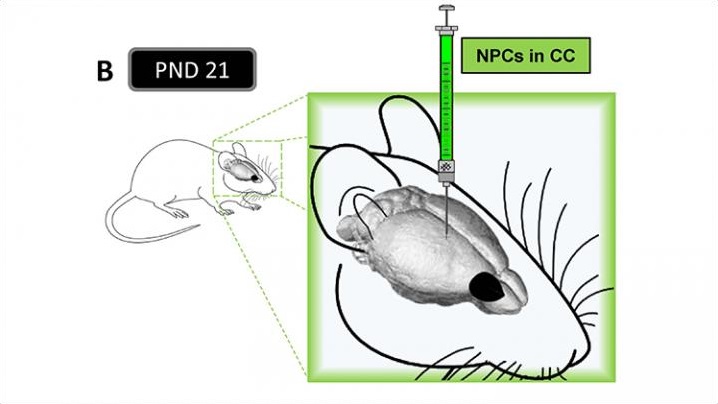 Michael Fehlings and colleagues induced a mild brain injury in young male and female mice that reproduces features of cerebral palsy and injected neural precursor cells into the corpus callosum — the dense bundle of nerve fibers connecting the left and right sides of the brain, in which myelination is significantly impaired.
With this approach, the researchers demonstrated recovery of lesions in the corpus callosum as well as the hippocampus and the cortex and improved walking and limb use.
Although further research is needed to better understand the mechanisms underlying this recovery, the study suggests that neural precursor cells may build a "bio-bridge" that enable the brain's own oligodendrocyte cells to repair myelination lost as a result of the injury.
Read the full article: Exogenous Neural Precursor Cell Transplantation Results in Structural and Functional Recovery in a Hypoxic-Ischemic Hemiplegic Mouse Model
Lights, Sounds Paired With Winning Encourages Risk Taking
The intense audiovisual feedback from slot machines can directly influence a player's decisions, suggests a laboratory study of more than 100 healthy adults published in JNeurosci. The research raises new concerns that these machines and similar devices promote problematic gambling.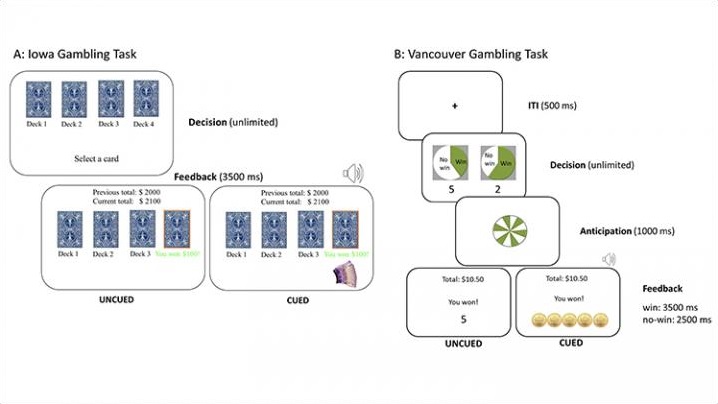 Prompted by animal research demonstrating sensory cues paired with a reward enhance risky decision-making, Catharine Winstanley, Mariya Cherkasova, and colleagues examined whether this would also be the case among human participants engaged in laboratory tasks featuring sensory feedback modeled after the "bells and whistles" used to signal winning outcomes in commercial gambling products.
The researchers found that pairing larger "wins" with progressively complex money imagery and casino jingles increased participants' preference for high-risk decisions. These cues also reduced participants' sensitivity to the information presented to them about the likelihood of winning. Finally, the researchers observed greater pupil dilation in subjects who were performing the cued version of the decision-making task, indicating the players were more aroused when winning outcomes were paired with sensory cues.
Risky decision-making is associated with greater addiction risk. Together, these results provide new insight into the role played by salient audiovisual cues in promoting risky choice and could in part explain why some people persist in gambling in casinos (or on slot machines) despite unfavorable odds of winning.
Read the full article: Win-Concurrent Sensory Cues Can Promote Riskier Choice