Non-coding RNAs in Nervous System Function and Disease

May 11, 2021
11:00 AM - 12:00 PM ET
Thousands of non-coding (nc)RNAs have been identified with functions in processes, such as translation regulation and RNA processing. Different classes of ncRNAs exist, including microRNAs, circRNAs and tRNAs, some of which are enriched in the nervous system and neural cells. This webinar will discuss some of the functions of these ncRNAs in the developing and adult brain and highlights how their deregulation contributes to brain trauma and disease.
Speakers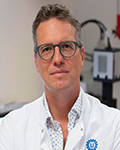 Jeroen Pasterkamp, PhD
Jeroen Pasterkamp is a professor and head of the department of translational neuroscience at the University Medical Center Utrecht (UMCU) and chair of the UMCU Brain Center. Pasterkamp also founded and runs the MIND research facility for brain iPSC, organoid, and 3D microscopy approaches. He earned his MSc and PhD in neurobiology from the Vrije Universiteit and completed postdoctoral training at Johns Hopkins University School of Medicine. His work focuses on understanding the mechanisms that underlie neural circuit development and neurodegenerative disease.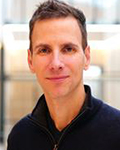 David Henshall, PhD
David Henshall is a professor in the department of physiology & medical physics at the RCSI University of Medicine & Health Sciences and director of the FutureNeuro Research Centre for Chronic & Rare Neurological Disorders in Dublin. Henshall earned his BSc in pharmacology from the University of Bristol and his PhD in neuropharmacology from the University of Edinburgh. He previously worked in the United States as a postdoctoral researcher and PI. Henshall's research focuses on cell and molecular mechanisms of epilepsy and their translation to diagnostics and treatments, particularly the role of microRNAs.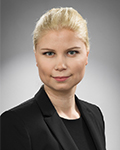 Noora Puhakka, PhD
Noora Puhakka is a senior scientist at the University of Eastern Finland. Puhakka earned her MSc in applied biotechnology from the University of Kuopio, PhD in neuroscience from the University of Eastern Finland and completed postdoctoral training from the University Medical Center Utrecht. Her work is focused on the study of deregulated small non-coding RNAs after brain injuries.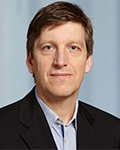 Gerhard Schratt, PhD
Gerhard Schratt is a professor for systems neuroscience in the department of health sciences and technology at the Swiss Federal Institute (ETH) in Zurich. Schratt earned his diploma in biochemistry and his PhD in cell biology from the University of Tuebingen and completed postdoctoral training from Harvard Medical School. His research focuses on molecular mechanism of brain synapse development and plasticity, with particular emphasis on the role of non-coding RNAs.