March 2019 Research Roundup

Did you know? SfN's journals, JNeurosci and eNeuro, publish high-quality papers on a broad range of neuroscience topics written by scientists around the world. In this Neuronline series, explore some of the research recently published in JNeurosci and eNeuro.
Learning a Second Alphabet for a First Language
A part of the brain that maps letters to sounds can acquire a second, visually distinct alphabet for the same language, according to a study of English speakers published in eNeuro. The research challenges theoretical constraints on the range of visual forms available to represent written language.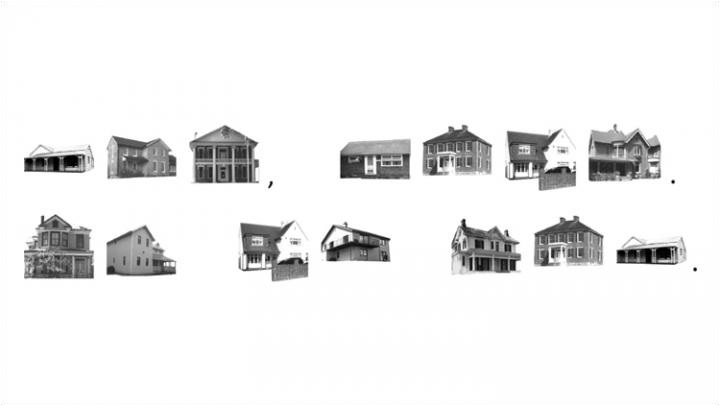 For adults, becoming fluent in a foreign language, particularly one with a new alphabet, can be challenging. This may be because their brain has been specialized by their first language. It is unclear whether the so-called visual word form area (VWFA) — a brain region that responds to letters — is similarly inflexible in adulthood.
Lea Martin, Julie Fiez, and colleagues taught undergraduate university students how to read a fictional writing system called HouseFont, which assigns images of houses to English phonemes. Participants achieved proficiency in this pseudo writing system akin to a first-grade reading level. After the training, the researchers observed increased VWFA activity that predicted participants' reading speed. This effect was not observed in the parahippocampal place area — a brain region that has been shown to respond selectively to images of houses.
These findings suggest HouseFont was acquired as an additional alphabet, and show how learning a new writing system shapes the reading brain.
Read the full article: The VWFA Is the Home of Orthographic Learning When Houses Are Used as Letters
So Close, Rats Can Almost Taste It
A subset of neurons in the hippocampus responds to both place and taste, according to research in male rats published in JNeurosci. The study shows how animals may remember and find their way back to locations where they previously found nourishment.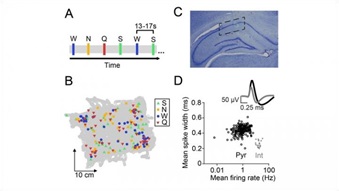 Although the hippocampus is connected to parts of the brain's taste system and active during taste discrimination tasks, its role in taste-processing has remained a mystery.
Shantanu Jadhav and Donald Katz, with graduate student Linnea Herzog and colleagues, randomly delivered four different tastes (sweet, salty, neutral, and bitter) to rats as they explored their environment. Recordings of individual hippocampal neurons revealed about 20 percent of these cells were responsive to the palatability of taste stimuli. Of these, place cells responded to taste only in the location where the taste was delivered.
These results suggest the hippocampus overlays existing mental maps with information about the reward and hazard derived from food found in particular locations.
Read the full article: Interaction of Taste and Place Coding in the Hippocampus
Manipulating Gene Expression in Neurons With CRISPR
Neuroscientists have used CRISPR/Cas9 genome editing technology to regulate genes in the rat brain. Described in eNeuro, this technique paves the way for researchers to probe genetic influences on brain health and disease in model organisms that more closely resemble human conditions.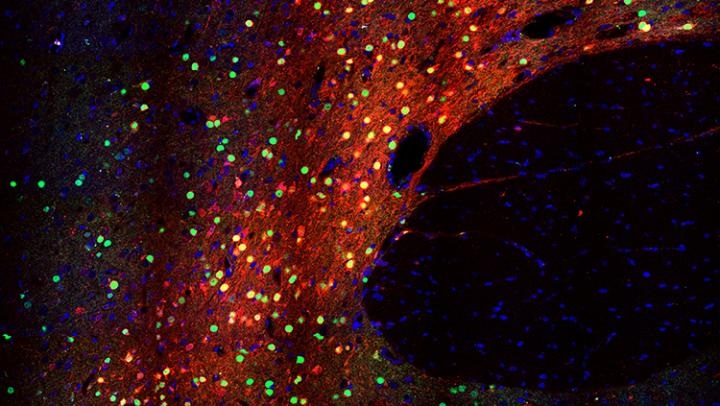 Studying genes in the brain is expensive and time-consuming, often relying on transgenic animals, such as fruit flies and mice, designed to assess one gene at a time. Despite rapid advances in the development of powerfully precise CRISPR/Cas9 systems, adapting these for use in the central nervous system has proved challenging.
A neuron-optimized CRISPR activation system developed by Jeremy Day and colleagues overcomes these challenges. In diverse cultured cells and multiple regions of the live rat brain, the researchers demonstrate their molecular tool is capable of quickly and efficiently increasing expression of targeted genes involved in learning and memory, plasticity, and neuronal development.
Read the full article: A Neuron-Optimized CRISPR/dCas9 Activation System for Robust and Specific Gene Regulation
Genetic Factors Influence Human Brain Expansion
An analysis published in JNeurosci of brain scans from more than 600 children and adolescents reveals genetically-mediated associations between the size of evolutionarily novel brain regions and intelligence test scores. Genetic influences on the brain follow the patterns of evolutionary expansion of the human brain relative to nonhuman primates.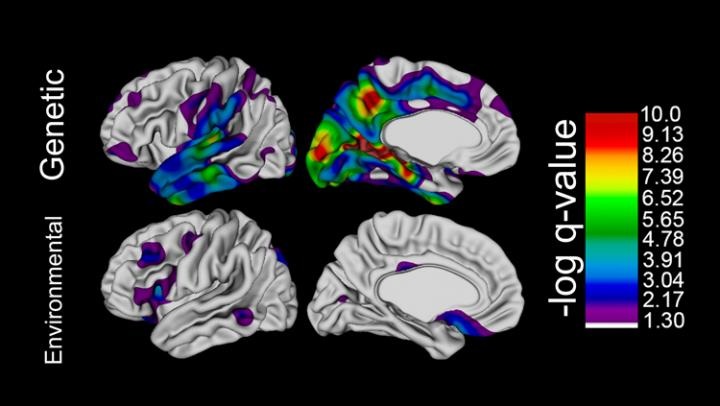 Cerebral surface area has expanded dramatically over the course of human evolution. Brain regions that have undergone evolutionary expansion tend to follow a similar pattern during individual development. Despite these trends, brain structure can vary greatly between similar people. The relative contribution of genetic and environmental factors to individual differences in cerebral surface area in children has been unclear.
Eric Schmitt and colleagues found that more than 85 percent of individual differences in total cerebral surface area in their sample of twins and families could be attributed to genetic factors. The researchers also report that modest phenotypic correlations between surface area of the brain's language centers and scores on standard intelligence tests are largely genetically-mediated. These findings suggest that evolutionary expansion of the human brain — and the cognitive abilities it supports — is largely under genetic control.
Read the full article: A Comprehensive Quantitative Genetic Analysis of Cerebral Surface Area in Youth