How to Combine Imaging Tools for Big Data Analysis
As scientists across fields continue to innovate functional, structural, and molecular imaging tools, the potential for using advanced strategies to analyze large physiological and anatomical datasets is rising dramatically. These technologies have the capacity to facilitate high-impact discoveries in basic and applied neuroscience, especially when combined in optimal ways.
This short course from Neuroscience 2018 will offer practical considerations for combining imaging tools that will help you select those that will most assist you in investigating a specific scientific question in your basic or translational research.
You'll come away with an understanding of:
Optimization of optogenetics for interrogating neural circuits.
Miniature microscopes, voltage imaging techniques, and other techniques to examine neural ensemble activity.
Adaptive optics for in vivo imaging.
Technologies to extract single-neuron activity from large datasets.
Statistical modeling of connectomes.
Expansion microscopy, optogenetic control, and fluorescent imaging of neural dynamics.
Speakers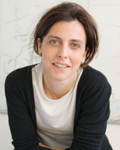 Valentina Emiliani, PhD
Valentina Emiliani is the director of the photonics department and neurophotonics laboratory at Paris Descartes University, where her team works to develop new optical methods for stimulating and monitoring neuronal activity. Emiliani received her PhD in physics from University La Sapienza, in Rome, and completed her postdoctoral work at the Max Born Institute, in Berlin. She is the author of more than 60 publications and coauthor of five patents, and has international collaborations funded by the BRAIN Initiative and DARPA.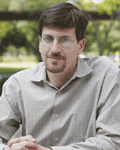 Mark Schnitzer, PhD
Mark Schnitzer is an associate professor of biology and applied physics at Stanford University and an investigator at the Howard Hughes Medical Institute. His research concerns the innovation of novel optical imaging technologies and their use in the pursuit of understanding neural circuits. The Schnitzer Lab has invented two forms of fiber-optic imaging, one- and two-photon fluorescence microendoscopy, which enable minimally invasive imaging of cells in deep brain tissues. The lab is further developing microendoscopy technology, studying how experience or environment alters neuronal properties, and exploring two different clinical applications.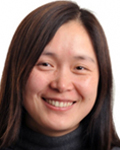 Na Ji, PhD
Na Ji is an associate professor of physics at the University of California, Berkeley (UCB), where she and her lab develop and apply novel imaging methods to study the brain and aim to extend these technologies to other living and nonliving systems. Ji received her PhD in chemistry from UCB and completed her postdoctoral work at the Howard Hughes Medical Institute's Janelia Research Campus.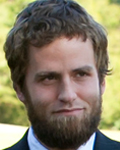 Liam Paninski, PhD
Liam Paninski is a professor of statistics and neuroscience at Columbia University and the codirector of the Grossman Center for the Statistics of Mind. Paninski's lab is interested in the neural coding of the brain and using statistical techniques to understand the neural activity of the brain. He received his PhD from New York University and previously served as a senior research fellow at the Gatsby Computational Neuroscience Unit at University College London.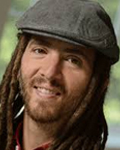 Joshua Vogelstein, PhD
Joshua Vogelstein is an assistant professor in the department of biomedical engineering and the Institute for Computational Medicine at Johns Hopkins University. His work focuses largely on big and wide data, especially in statistics of brain graphs (connectomes). He cofounded the Open Connectome Project with R. Jacob Vogelstein and Randal Burns, an associate professor in the department of computer science at Johns Hopkins University.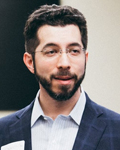 Ed Boyden, PhD
Ed Boyden is a professor of biological engineering and brain and cognitive sciences at the Massachusetts Institute of Technology (MIT) Media Lab and McGovern Institute. He leads the Synthetic Neurobiology Group, which develops tools for analyzing and repairing complex biological systems and applies them systematically to reveal principles of biological function as well as to repair these systems. He received his PhD in neuroscience as a Hertz Fellow at Stanford University, where he discovered the molecular mechanisms used to store a memory are determined by the content to be learned. Before that, he received three degrees in electrical engineering, computer science, and physics from MIT. He is an elected member of the American Academy of Arts and Sciences (2017), has contributed to more than 400 peer-reviewed papers and granted or pending patents, and has given over 400 invited talks on his group's work.