The Federation of European Neuroscience Societies (FENS) and the Society for Neuroscience (SfN) are delighted to announce their strategic collaboration on priority areas including scientific training and career development. The two organizations recognize the importance of thinking globally about science and the enrichment that comes from a global perspective. The FENS Committee on Higher Education and Training (CHET) and the SfN Neuroscience Training Committee (NTC) are working closely together to exchange in-depth information, share tools, and develop coordinated training activities for their members.
Interest in myelinated cells for neurobiologists has essentially been driven by research on demyelinating disorders. The majority of myelin is formed postnatally in the rodents and by adulthood in humans. Although myelin plasticity in response to neuronal activity is an old observation, its extent has been appreciated relatively recently. However, over recent years, myelinating cells have been found to participate to neural plasticity, being modified by neural activity, and in turn modulating the activity of neurons, and possibly vasculature.
It is now accepted that myelin can be shaped by environmental stimuli and undergo significant structural changes throughout life. This fine-tuning mechanism enhances neuronal function by orchestrating adjustments in myelin structure and axo-glial interactions. The potential link between this adaptive myelination and neuropsychiatric conditions is an active area of research. New directions in myelin research would be highlighted in this webinar.
Speakers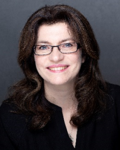 Thóra Káradóttir, PhD
Ragnhildur Thóra Káradóttir is the director of the MS Society Cambridge Centre for Myelin Repair, a professor of cellular neuroscience in the department of veterinary medicine, and a group leader at the Wellcome -MRC Cambridge Stem Cell Institute. Her research interests are to determine the changes in myelin and myelin regeneration throughout the lifespan and to understand how neuronal activity can regulate oligodendrocyte precursor cells (OPCs) differentiation and myelin plasticity in health and disease. Since establishing her lab, she has been awarded a number of awards, including the Lister Institute Research Prize, the Allen Distinguished Investigator Award and an ERC Consolidator Grant. In 2015, she was elected to the FENS-Kavli Network of Excellence and was awarded the Fabiane Carvalho Miranda International Prize in 2017 for the best paper published between 2015 and 2017 in myelin biology and MS-related research.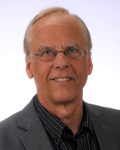 R. Douglas Fields, PhD
R. Douglas Fields is chief of nervous system development and plasticity at the National Institute of Child Health and Human Development (NICHD) in Bethesda, Md. Fields' long-standing interest is how functional activity influences development and plasticity of the nervous system, and the molecular mechanisms of memory. His laboratory has been particularly interested in exploring new mechanisms of nervous system plasticity, especially those involving myelinating glia. He is a fellow of the American Association for the Advancement of Science (AAAS), a recipient of the 2023 Mensa Foundation Prize for research on intelligence and creativity, a University of Maryland adjunct professor in the neuroscience and cognitive science program at College Park, Md., founder and editor-in-chief of Neuron Glia Biology. He received his BA from the University of California, Berkeley, an MA at San Jose State University, and a PhD from the University of California, San Diego, working jointly in the Medical School and Scripps Institution of Oceanography. He conducted postdoctoral research at Stanford University, Yale University, and NIH. He became head of the neurocytology and physiology unit at NICHD in 1994, and chief of the nervous system development and plasticity section at NICHD in 2001.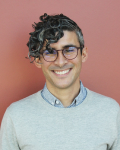 Ethan G. Hughes, PhD
Ethan G. Hughes is an associate professor in the cell and developmental biology department at the University of Colorado School of Medicine. He leads a laboratory focused on understanding how neuron-glial interactions modulate brain function and contribute to pathology in neurodegenerative disease. Hughes obtained his BS in biology with special honors from George Washington University. He completed his PhD in the laboratory at the University of Pennsylvania and trained as a postdoctoral fellow at Johns Hopkins University. In 2016, Hughes joined the faculty at the University of Colorado School of Medicine and was promoted to associate professor with tenure in 2022. He is an awardee of the Whitehall Foundation Fellowship, Marilyn Hilton Award for Innovation in MS Research, Webb-Waring Biomedical Research Award, and the ACTRIMS Young Investigator Award.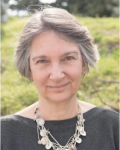 Domna Karagogeos, PhD
Domna Karagogeos is a professor of molecular biology and developmental neurobiology at the University of Crete Medical School and group leader at the Institute of Molecular Biology and Biotechnology (IMBB). She holds a PhD in cell and developmental biology from Harvard University. She has done postdoctoral research on axon guidance in the Center of Neurobiology and Behavior and Howard Hughes Medical Institute, Columbia University, in the laboratory of T. Jessell before establishing her own group in the University of Crete. Her research involves the elucidation of cellular and molecular signals involved in neuronal migrations especially in cortical interneurons and the interactions between axons and myelin, especially as it pertains to de- and remyelination and the role of glial cells. Her group contributes to the elucidation of molecular complexes in the juxtaparanodal regions of the node of Ranvier and more recently established a role for autophagy in the maintenance of myelin. She is using mouse genetics, advanced imaging, primary cultures, and functional assays. She has been involved in teaching developmental neurobiology in many national and international graduate programs. She has been a Committee for Higher Education and Training (CHET) member and past CHET chair and has participated in establishing training best practices for neuroscience students in Europe.
Who can attend these webinars? This webinar is open access. It is complimentary for anyone who would like to attend.
Will the webinars be available on demand? Yes, all webinars will be available to watch on demand after the live broadcast.
How do I access the conference on the live day? After registering, you will receive a confirmation email with the event link and the option to download calendar reminders.
What are the technology requirements for attending? These webinars are hosted on Zoom Webinar. Review the instructions for joining and participating in a webinar.
Can I ask the presenters questions? Yes, you can submit any questions before the webinar through the registration form. During the webinar, you can submit questions through the Q&A box.
I have other questions not answered here. Email digitallearning@sfn.org with any other questions.
Review SfN's Code of Conduct, rules for virtual events in the Digital Learning Community Guidelines, and communications policies regarding dissemination of unpublished scientific data, listed below. SfN asks that conference attendees respect the sensitivity of information and data being presented that are not yet available to the public by following these guidelines:
Do not capture or publicly share details of any unpublished data presented.
If you are unsure whether data is unpublished, check with the presenter.
Respect presenters' wishes if they indicate that the information presented is not to be shared.
Webinar Refund Policy
What is the cancellation/refund policy for webinars?
If SfN changes fundamental details of the webinar (date, time, or speakers), non-member registrants may request a registration refund. To request a refund, please email digitallearning@sfn.org at least 48 hours before the event. Otherwise, refunds are not provided. All webinars are complimentary to SfN members.
SfN webinars can be watched on demand if someone is unable to attend the live broadcast.