This event took place on July 12, 2021 and is no longer available on-demand.
Implementing and rewarding a culture of scientific rigor has benefits and implications far beyond an individual laboratory or department. The rigor of neuroscience research impacts successful development of research tools, technologies, and treatments for human disease, as well as public trust in science. In this virtual conference, experts from a wide range of industries discuss how the rigor of experimental science affects their work in tool development, translation to treatment, and public communication. They will highlight the reliance of every part of the research pipeline on rigorously collected data and how they identify, curate, and share these data in their work.
Click on each session title to reveal its description and access the registration page.
---
Session 1: Opening the Black Box: Hosting and Sharing Rigorous Data and Resources
Speakers: Eric Perkins, PhD and Jan G. Bjaalie MD, PhD
Time: 11 a.m. – noon EDT
---
Session 2: Rigorous Foundations: Building a Bridge from Model to Patient
Speakers: Pat Levitt, PhD and Bill Martin, PhD
Time: 12:15 – 1:15 p.m. EDT
---
Session 3: Rigor Behind the Scenes: Creating Policy and Communicating Science
Speaker: Susan Koester, PhD and Alison Caldwell, PhD
Time: 1:30 – 2:30 p.m. EDT
---
Session 4: Broader Impacts: A Discussion Panel
Time:
2:45 – 3:30 p.m. EDT
---
Speakers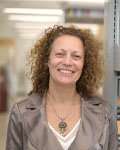 Lique Coolen, PhD
Lique Coolen is an associate dean and a professor of biological sciences at Kent State University. Coolen previously served as faculty at the University of Mississippi, University of Cincinnati, University of Western Ontario, and University of Michigan. Coolen earned her PhD from the University of Nijmegen in the Netherlands.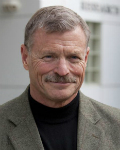 Oswald Steward, PhD
Oswald Steward is founding director of the Reeve-Irvine Research Center for Spinal Cord Injury at the University of California, Irvine. He is Reeve-Irvine Professor of Anatomy and Neurobiology and holds additional joint appointments in the departments of neurobiology and behavior and neurosurgery. His research focuses on how neurons create and maintain their connections, how synapses are modified by experience and injury, and the role of genes in neuronal regeneration, growth, and function. He received his PhD in psychobiology/neuroscience from the University of California, Irvine.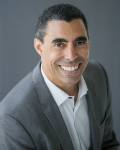 Bill Martin, PhD
Bill Martin leads the neuroscience therapeutic area of Janssen Research & Development, LLC in discovering and developing important new therapies for people living with brain disorders. Prior to joining BlackThorn, Martin worked at Theravance Biopharma, where his responsibilities ranged from drug discovery and development, to research portfolio planning and business development. He is the chair of SfN's Government and Public Affairs Committee. Martin graduated from Swarthmore College and earned his PhD from Brown University. He conducted postdoctoral research at the Keck Center for Integrative Neuroscience at the University of California, San Francisco.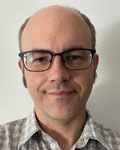 Eric J. Perkins, PhD
Eric J. Perkins is the director of product management at Addgene, a nonprofit plasmid repository based in Watertown, MA. Perkins has worked for the organization in a variety of roles for over 13 years as it has grown from a small archive employing seven people to a global distributor of plasmid-based biological reagents. He is a MassBioEd Career Ambassador and speaks frequently about science career options at nonprofits. He earned his BS in biotechnology at Worcester Polytechnic Institute and his PhD in genetics and molecular biology at UNC-Chapel Hill studying DNA repair, followed by postdoctoral training at Harvard University.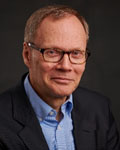 Jan G. Bjaalie MD, PhD
Jan Bjaalie is a professor at the Institute of Basic Medical Sciences, University of Oslo, where he leads a team of researchers, data curation scientists, and software developers contributing to the building of the EBRAINS RI, the European distributed research infrastructure for brain and brain-inspired research. Bjaalie is the infrastructure director of the EU Human Brain Project, leader of the EBRAINS Data services, head of the Norwegian Neuroinformatics Node, and former Head of the Institute of Basic Medical Sciences at the University of Oslo. In his role as founding Executive Director of the International Neuroinformatics Coordinating Facility, he initiated INCF programs on brain atlasing and multi-scale modeling. Professor Bjaalie has been partner and coordinator of several EU projects and has collaborated extensively with leading laboratories in many countries.
Pat Levitt, PhD
Pat Levitt is the Simms/Mann chair in developmental neurogenetics at Children's Hospital Los Angeles (CHLA) and the WM Keck professor of neurogenetics at the Keck School of Medicine of the University of Southern California in the department of pediatrics. He serves as the chief scientific officer, vice president, and director of the Saban Research Institute at CHLA. Levitt is a developmental neuroscientist studying the genetic and environmental factors that impact the development of circuits mediating social, emotional and cognition. Levitt received a BA in biological sciences at the University of Chicago, a PhD in neuroscience at University of California, San Diego and did a postdoctoral fellowship at Yale University.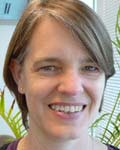 Susan Koester, PhD
Susan Koester is the deputy director of the division of neuroscience and basic behavioral science (DNBBS) at the National Institute of Mental Health. In addition to Koester's leadership of DNBBS's basic neuroscience, genetics, and integrative neuroscience research programs, she also co-coordinated the creation of the Genotype-Tissue Expression Program (GTex), a dataset used to study the links between genetic variations and gene expression. She completed her PhD in neural sciences at Washington University in St. Louis.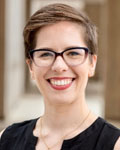 Alison Caldwell, PhD
Alison (Alie) Caldwell is neuroscientist and writer living in Chicago, Illinois. By day, Caldwell is the senior science writer at UChicago Medicine, working with faculty, staff, and trainees to share their exciting biological and medical research with the public. By night, she is the co-creator, writer and host of Neuro Transmissions, an award-winning YouTube channel all about the brain, and the author of Brains Explained: How They Work and Why They Work That Way. She earned her BS in brain and cognitive sciences from MIT and her PhD in neuroscience from UC San Diego, and was the inaugural Bigelow Science Communication Fellow at UC San Diego Health in 2019.
Review SfN's Code of Conduct, rules for virtual events in the Digital Learning Community Guidelines, and communications policies regarding dissemination of unpublished scientific data, listed below. SfN asks that conference attendees respect the sensitivity of information and data being presented that are not yet available to the public by following these guidelines:
Do not capture or publicly share details of any unpublished data presented.
If you are unsure whether data is unpublished, check with the presenter.
Respect presenters' wishes if they indicate that the information presented is not to be shared.
How long is the conference available on demand? This conference will be available on-demand immediately after broadcast within the virtual environment. After 60 days, the session recording will be available as enduring resources on Neuronline.
How do I access the conference on the live day and on demand? To enter the conference either live or on demand, use the login link found in your registration email and enter your email address and access key. You may access the conference as many times as you would like.