April 28, 2022
11:00 AM - 12:00 PM ET
Sedentary behavior is on the rise, resulting in an increased prevalence of preventable life-limiting diseases, including those affecting the brain. This is despite evidence showing that physical activity is one of the most important modifiable lifestyle factors that supports good brain health throughout life and improves quality of life in old age. In this webinar, we will discuss different mechanisms by which exercise positively influences brain health and function across the lifespan, from modulation of inflammation to regulation of adult neurogenesis.
Want to learn more or discuss this topic? Explore the Extended Q&A for this webinar, and more resources, on the Neuronline Community.
Speakers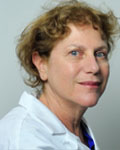 Henriette van Praag, PhD
Henriette van Praag is an associate professor of biomedical sciences at the Charles E. Schmidt College of Medicine and Stiles-Nicholson Brain Institute at Florida Atlantic University, and serves as co-Editor-in-Chief for the journal Brain Plasticity. Van Praag received her PhD from Tel-Aviv University in Israel. She completed postdoctoral training at Robert Wood Johnson Medical School.
Áine Kelly, PhD
Áine Kelly is a professor of physiology and associate dean of undergraduate science education at the Trinity College School of Medicine, in Dublin, Ireland. Kelly obtained her PhD from Trinity College Dublin and carried out postdoctoral research both at Trinity Coolege and Paris-Sud University. Her laboratory investigates the importance of physical activity in maintaining brain health throughout the lifespan.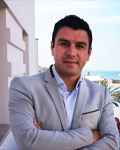 David Jiménez-Pavón, PhD
David Jiménez-Pavón is senior lecturer and director of the MOVE-IT research group at the University of Cádiz, Spain. Jimeìnez-Pavoìn's research is focused on improving health through physical activity, exercise, and nutrition, with special attention to the problem of obesity and aging, especially in brain health and functionality. His research has been focused during the last years on the epidemiology of health promotion and prevention of cardio-metabolic diseases (obesity, diabetes and insulin resistance) through physical activity and exercise in young population. Recently, his research line has evolved and focuses on enhancing health through physical activity, exercise, and nutrition, with special attention to active aging, fragility, and Alzheimer's Disease.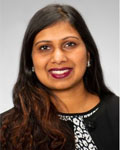 Swathi Gujral, PhD
Swathi Gujral is a clinical gero-neuropsychologist with specialty training in behavioral medicine and assistant professor of psychiatry at the University of Pittsburgh School of Medicine. Gujral's clinical work and research are jointly committed to assessing and treating cognitive dysfunction and depression in older adults. Gujral's clinical translational research program targets brain health in those with depression and comorbid cognitive impairment in late-life, incorporating markers of physical and brain health, along with clinical symptomatology, suicide risk, and neurocognitive function. The goal of Gujral's research is to optimize brain health in older adults with psychiatric and cognitive comorbidities using lifestyle interventions.
Who can attend these webinars? This webinar is open access and registration is complimentary.
Will the webinars be available on-demand? Yes, all webinars will be available to watch on-demand one week after the live broadcast.
Will a certificate of attendance be offered for this event? No, SfN does not provide certificates of attendance for webinars.
How do I access the conference on the live day? After registering, you will receive a confirmation email with the event link and the option to download calendar reminders.
What are the technology requirements for attending? These webinars are hosted on Zoom Webinar. Instructions for joining and participating in a webinar can be found here.
Can I ask the presenters questions? Yes! You can submit any questions before the webinar through the registration form. During the webinar, you can submit questions through the Q&A box.
I have other questions not answered here. Email digitallearning@sfn.org with any other questions.
Review SfN's Code of Conduct, rules for virtual events in the Digital Learning Community Guidelines, and communications policies regarding dissemination of unpublished scientific data, listed below. SfN asks that conference attendees respect the sensitivity of information and data being presented that are not yet available to the public by following these guidelines:
Do not capture or publicly share details of any unpublished data presented.
If you are unsure whether data is unpublished, check with the presenter.
Respect presenters' wishes if they indicate that the information presented is not to be shared.
Webinar Refund Policy
What is the cancellation/refund policy for webinars?
If SfN changes fundamental details of the webinar (date, time, or speakers), non-member registrants may request a registration refund. To request a refund, please email digitallearning@sfn.org at least 48 hours before the event. Otherwise, refunds are not provided. All webinars are complimentary to SfN members.
SfN webinars can be watched on-demand if someone is unable to attend the live broadcast.