Epigenetics in Neurobiology Lightning Talks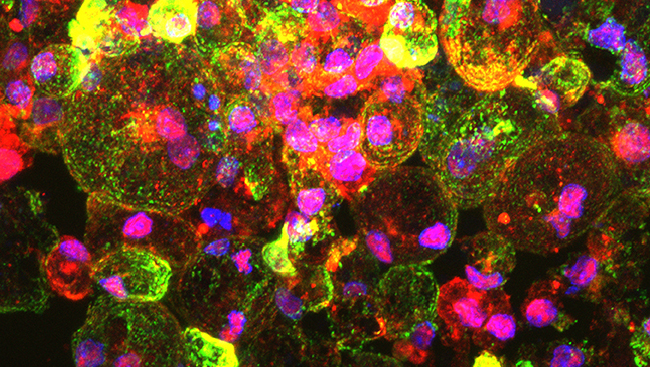 The field of epigenetics is the study of the modification of gene expression, as opposed to the modification of the genomic DNA itself. The lightning talks below are five-minute videos showcasing researchers in the field as they describe important epigenetics methods they use in their lab.
These videos are a complement to the virtual conference "Epigenetics in Neurobiology," taking place live on April 8. The virtual conference covers opportunities and challenges of epigenetics research in neurobiology, from tools to psychiatric diseases.
Targeted DamID as a Tool for Studying Cell-Specific Transcription and Neural Epigenetics

In this video, Tony Southall explains how the targeted DamID technique can be used to study gene expression and epigenetics in the developing and adult nervous systems.

Deciphering the Neural Epitranscriptome: The Role of m6A RNA Modification in Neurodevelopment

In this video, Ki-Jun Yoon discusses functional distribution of chemical modifications on RNA — or epitranscriptomic modifications — during the development of the nervous system.

Characterizing Neuronal Cell Types by Single-Nucleus Methylome Sequencing

In this video, Zhuzhu Zhang explains how to use single-nucleus methylome sequencing to profile neuronal cell types.

Extracellular Vesicles: Intercellular Signaling via RNA Transfer in the Brain

In this video, Christie Fowler discusses intercellular signaling occurring through extracellular vesicles to transfer RNA within the brain, between cell populations.