This event took place on April 8, 2020 and is no longer available on-demand. Read session recaps and continue the discussion in the Neuronline Community.
The goal of this virtual conference is to educate trainees and inform new entrants into the field about the opportunities and challenges of epigenetics research in neurobiology. We aim both to introduce major concepts in this field and to discuss exciting new research findings. We will highlight specific, integrative stories that show how the application of methods and concepts from the field of epigenetics can advance understanding of neurobiological questions. The program will comprise four one-hour sessions that move from the foundations to the future of the field.
Watch short videos from neuroscientists in the field as they describe important epigenetics methods they use in their lab. The videos are available on Neuronline so you can watch them throughout the live day or after the conference. Lightning Talks are provided by Christie Fowler, Ki-Jun Yoon, Tony Southall, and Zhuzhu Zhang.
---
Registration:
For members, including Institutional Program members:
Not an SfN member?
Register for the virtual conference for $200, or
Join SfN or renew your membership to receive unrestricted access to this virtual conference and other SfN member benefits.
Receipt information is included in your registration confirmation email.
Contact us if you have questions. Email digitallearning@sfn.org or call (202) 962-4000.
Epigenetics in Neurobiology is intended to be applicable to individuals at all career stages. This conference will not only discuss exciting new research but also introduce major concepts in the field of epigenetics.
Hear from leaders in the field and gain new insight on epigenetics in CNS plasticity and technological approaches linking genes, the environment, and behavior.
Lightning Talk presentations will include short videos accessible to attendees. These videos feature neuroscientists in the field providing a research summary. The videos will be available on Neuronline so you can watch them throughout the live day or after the conference.

Lightning Talks will be provided by Christie Fowler, Ki-Jun Yoon, Tony Southall, and Zhuzhu Zhang.
Ask questions and get answers from experts — each session will be accompanied by a

Live

Q&A opportunity.
Network with other attendees from around the world in the interactive networking lounge.
Avoid travel costs and learn about new research findings that show how the application of methods and concepts can advance understanding of neurobiological questions.
Enjoy six months of on-demand access. Can't make it for the live day or want to watch the talks again? All sessions are immediately available on demand.
Click on each session title to reveal its description or download a one page version of the agenda here.
---
Session 1: Epigenetics as a Link Among Genes, the Environment, and Behavior
Speakers: Anne West and Frances Champagne
Time: 11 a.m. – noon EDT
---
Session 2: New Methods and Directions for Psychiatric Disease
Speakers: Hyejung Won and Ian Maze
Time: 12:15 – 1:15 EDT
---
Session 3: Epigenetics in CNS Plasticity
Speakers: Yue Yang and Johannes Gräff
Time: 1:30 – 2:30 p.m. EDT
---
Session 4: Technological Approaches for the Advancement of Epigenetics Research in Neurobiology
Speakers: Seena Ajit and Charles Gersbach
Time: 2:45 – 3:45 p.m. EDT
---
Speakers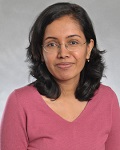 Seena Ajit, PhD
Seena Ajit is an associate professor at Drexel University College of Medicine. Her research focuses on understanding molecular mechanisms of pain with an emphasis on epigenetics. Previously, she spent eight years as a research scientist in neuroscience discovery research at Wyeth Research. There, her initial research centered on regulators of G-protein signaling, and after, on the exploratory phase of drug discovery with a focus on the identification and characterization of novel targets for pain and the development of novel pain therapeutics. She received her PhD from Rutgers University.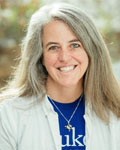 Anne West, MD, PhD
Anne West is a professor in the department of neurobiology at the Duke University School of Medicine. West earned her BA in biology from Cornell University and her MD and PhD from Harvard Medical School and completed her postdoctoral training at the Children's Hospital in Boston. Her laboratory studies the molecular mechanisms and biological consequences of stimulus-regulated transcription in the CNS. In addition to enhancing understanding of normal brain development and plasticity, her studies are revealing new insights into how dysregulation of gene transcription contributes to cognitive impairment and mental illness.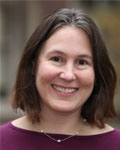 Frances Champagne, PhD
Frances Champagne is a professor of neuroscience and psychology in the department of psychology at the University of Texas at Austin. Champagne is also an adjunct associate professor at Columbia University. She earned a BA in psychology from Queen's University (Canada), and an MSc in psychiatry and a PhD in neuroscience from McGill University. Her research is focused on the epigenetic effects of environmental experiences and how those effects lead to variation in the brain and behavior. Her work spans both human and animal models and integrates the effects of social and physical environments.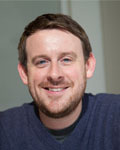 Ian Maze, PhD
Ian Maze is an associate professor of neuroscience and pharmacological sciences at the Icahn School of Medicine at Mount Sinai. Maze earned his BS in microbiology from The Ohio State University and his PhD in neuroscience from the Mount Sinai School of Medicine and completed postdoctoral training at The Rockefeller University. His research examines novel chromatin regulatory mechanisms mediating neural plasticity and disease, with an extended focus on brain enriched histone post-translational modifications and associated chromatin "reader" complexes.
Hyejung Won, PhD
Hyejung Won is an assistant professor in the department of genetics and the Neuroscience Center at the University of North Carolina, Chapel Hill. Won received her BS and PhD in biology from Korea Advanced Institute of Science and Technology, where she conducted research revealing the underlying mechanisms of neurodevelopmental conditions under the supervision of Eunjoon Kim. As a part of Dan Geschwind's group at UCLA, she established Hi-C, a genome-wide chromosome conformation capture technology, and generated chromatin interaction profiles from the developing and adult human brain. Her lab bridges the gap between genetic risk factors and neurobiological mechanisms by mapping genetic variants of unknown function to the genes they regulate, and by identifying how dysfunctional gene regulation contributes to disease pathogenesis.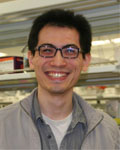 Yue Yang, PhD
Yue Yang is an assistant professor in the department of neurobiology at Northwestern University. Yang earned his BS in biological sciences at Stanford University and his PhD in neuroscience from Harvard University, and completed his postdoctoral training in epigenetics and systems neuroscience at Harvard and Washington universities. He is interested in the chromatin mechanisms operating in the nucleus that organize gene expression programs underlying neural circuit assembly and plasticity in vivo.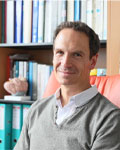 Johannes Gräff, PhD
Johannes Gräff is an assistant professor at the Brain Mind Institute of the School of Life Sciences at Federal Institute of Technology Lausanne (EPFL), Switzerland. Gräff obtained his PhD under the guidance of Isabelle Mansuy at the Swiss Federal Institute of Technology in Zürich. He conducted his postdoctoral studies in the laboratory of Li-Huei Tsai at the Picower Institute of Learning and Memory at the Massachusetts Institute of Technology. The Gräff lab at EPFL's Brain Mind Institute is interested in the cellular and molecular mechanisms of memory. To investigate these, the lab focuses on the emerging field of neuroepigenetics, among others. Gräff is an NARSAD Independent Investigator, an MQ fellow, and a founding member of the FENS-KAVLI Network of Excellence.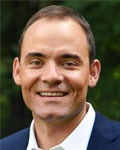 Charles Gersbach, PhD
Charles A. Gersbach is the Rooney Family Associate Professor at Duke University, in the biomedical engineering and surgery departments. He is also an investigator in the Duke Center for Genomic and Computational Biology, director of the Duke Center for Biomolecular and Tissue Engineering, and director of the Duke Center for Advanced Genomic Technologies. Gersbach received his PhD in biomedical engineering from the Georgia Institute of Technology and completed postdoctoral training at The Scripps Research Institute. His research interests are in genome and epigenome editing, gene therapy, regenerative medicine, biomolecular and cellular engineering, synthetic biology, and genomics.
Presentations and Q&A Sessions: Watch presentations and ask speakers your questions live during the virtual conference. View the agenda for a full list of speakers and sessions.
Networking Lounge: Meet colleagues and conference faculty in the virtual lounge.
Resources: Download additional information and resources chosen by speakers.
On-Demand Access: All sessions are available on demand for six months following the conference.
Lightning Talks: Watch short videos on research related to the conference topic. Access these videos through Neuronline.
Review SfN's Code of Conduct, rules for virtual events in the Digital Learning Community Guidelines, and communications policies regarding dissemination of unpublished scientific data, listed below. SfN asks that conference attendees respect the sensitivity of information and data being presented that are not yet available to the public by following these guidelines:
Do not capture or publicly share details of any unpublished data presented.
If you are unsure whether data is unpublished, check with the presenter.
Respect presenters' wishes if they indicate that the information presented is not to be shared.
When will the conference open? The conference will open for registrants on Wednesday, April 8, at 10:30 a.m. Sessions will run live from 11 a.m. to 4:00 p.m. EDT.
How long is the conference available on demand? After the live day, this conference will be available on demand for six months.
How do I access the conference on the live day and on demand? To enter the conference either live or on demand, use the login button found in your registration confirmation email and enter your email address in lowercase letters. Your login information should not be shared and can only be entered by one person at a time. You may access the conference as many times as you would like.
How do I find my receipt for the virtual conference? Receipt information is included in your registration confirmation email.