February 22, 2023
2:00 PM - 3:00 PM ET
Brain disorders are highly prevalent and substantially contribute to the overall global disease burden, yet the vast majority of compounds for these disorders that have been advanced to clinical testing were later abandoned due to a lack of clinical efficacy. While there are multiple reasons for clinical failure, one of the most frequently cited is the translational validity and overall quality of the data used as the basis for clinical research. In this webinar, we will define the concept of translation, discuss how various types of preclinical research contribute to the drug development process, as well as present some of the tools that have been developed in recent years to improve the translation of innovative ideas from academic research to patient care. Finally, we will discuss a case example of where these practices have been put into place to advance scientific translation.
Learning objectives:
At the conclusion of the webinar, you will gain insights from several different career stages and perspectives regarding:
Understand and define the concept of translation and how science at different levels fits into this process.
Introduce methods and tools that can maximize bidirectional translation between basic and clinical research.
Present a use case example of maximizing translation.
This webinar is exclusive for SfN members and $15 for non-members. Please log in to your SfN account to receive complimentary access. Not a member? Activate your account to receive member access to webinars. This webinar will also be available on-demand one week after it has aired.
Speakers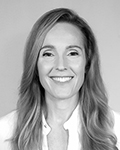 Allyson Gage, PhD
Allyson Gage is a neuroscientist and drug development executive with over 18 years of experience leading teams in all phases of clinical development. She currently serves as the chief medical officer for Cohen Veterans Bioscience. Prior to joining Cohen Veterans Bioscience, Gage's most recent experience was focused in the field of regenerative medicine, working toward the development of a therapeutic for spinal cord injury. Gage earned her BA from Rutgers College in New Brunswick, N.J. and her MS and PhD in neuroscience from Albert Einstein College of Medicine, N.Y.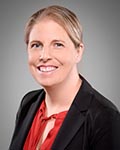 Chantelle Ferland-Beckham, PhD
Chantelle Ferland-Beckham is the senior director of external affairs for Cohen Veterans Bioscience. Prior to joining Cohen Veterans Bioscience, she was an American Association for the Advancement of Science (AAAS) science and technology policy fellow at NIH. She received undergraduate degrees in psychology and neuroscience and her PhD in neuroscience from Tulane University. She completed her postdoctoral training at the University of Texas Health Science Center at San Antonio and The Medical University of South Carolina.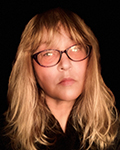 Elena Koustova, PhD
Elena Koustova is the director of the Office of Translational Initiatives and Program Innovations (OTIPI) at the National Institute on Drug Abuse (NIDA), NIH. Koustova is a trained applied neuroscientist and an experienced biomedical product developer, with more than 25 years of practice in translational research in both the public and private sectors. Koustova is a founding member of the NIH Blueprint Neurotherapeutics Network, the virtual pharma unit that provides neuroscience researchers with funding and access to a full range of industry-style drug development services and expertise and also coordinates NIDA's multimillion small business programs and establishes strategic partnerships in areas of drug development, entrepreneurship, translational research, and technology transfer.
Who can attend these webinars? All webinars in this series are complimentary to SfN members. Join or renew for access. This webinar is $15 for non-members
Will this webinar be available on-demand? Yes, this webinar will be available on demand 1 week from the live broadcast.
How do I access the conference on the live day? After registering, you will receive a confirmation email with the event link and the option to download calendar reminders.
What are the technology requirements for attending? These webinars are hosted on Zoom Webinar. Instructions for joining and participating in a webinar can be found here.
Can I ask the presenters questions? Yes! You can submit any questions before the webinar through the registration form. During the webinar, you can submit questions through the Q&A box.
Will a certificate of attendance be offered for this event? No, SfN does not provide certificates of attendance for webinars.
I have other questions not answered here. Email digitallearning@sfn.org with any other questions.
Review SfN's Code of Conduct, rules for virtual events in the Digital Learning Community Guidelines, and communications policies regarding dissemination of unpublished scientific data, listed below. SfN asks that conference attendees respect the sensitivity of information and data being presented that are not yet available to the public by following these guidelines:
Do not capture or publicly share details of any unpublished data presented.
If you are unsure whether data is unpublished, check with the presenter.
Respect presenters' wishes if they indicate that the information presented is not to be shared.
Webinar Refund Policy
What is the cancellation/refund policy for webinars? If SfN changes fundamental details of the webinar (date, time, or speakers), non-member registrants may request a registration refund. To request a refund, please email digitallearning@sfn.org at least 48 hours before the event. Otherwise, refunds are not provided. All webinars are complimentary to SfN members.
SfN webinars can be watched on-demand if someone is unable to attend the live broadcast.