Dimerization With the Ghrelin Receptor: Implications for Weight Loss Drugs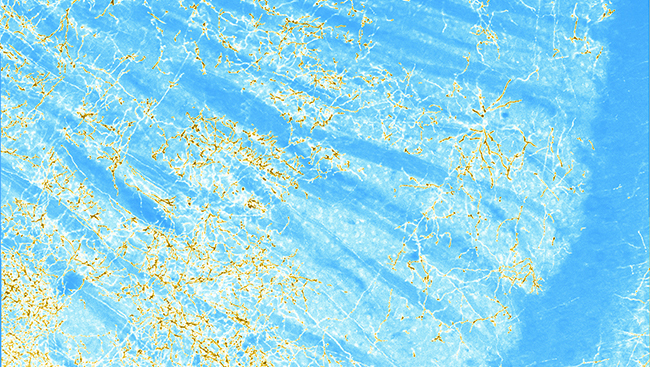 Material below summarizes the article Growth Hormone Secretagogue Receptor Dimers: A New Pharmacological Target, published on April 14, 2015, in eNeuro and authored by Martin Wellman and Alfonso Abizaid.
Ghrelin's been a star among many researchers since its discovery in 1999. Its rise to fame is largely attributed to its role in feeding behavior, an area eagerly being examined as a result of our current obesity problems. Ghrelin, a peptide produced primarily by the stomach, increases food intake and preference for fatty foods, and protects fat stores.
No doubt we are all aware of the "fattening of America," as well as much of the rest of the world, and many of us have likely also heard the term "epidemic" being thrown around. In social media, we've seen what has come to be known as "body shaming." But obesity is not a vanity problem, nor should it be. This is a health problem, and an extremely difficult one to approach.
For one, unhealthy food is readily available and often more convenient than healthy alternatives. Of course, we see huge differences between neighborhoods. Food at the grocery store is now riddled with ingredients with odd names describing cheap but unhealthy fillers, which in part provides the pleasure that draws us back for more. In high schools and elementary schools in the United States, student participation in physical education classes has dropped considerably since the early 90s, even though study after study shows the benefits of exercise for our wellbeing, including our mental health and cognition.
But if we were to ignore this side of things, and instead look at the pharmaceutical end, we also see little progress. One of the main problems, among others, is that of side effects. New drugs that come along are unlikely to pass clinical trials, or even reach that stage. Even if the drug is eventually approved, problems are found later on. For example, take Rimonabant, a weight loss drug that antagonizes the cannabinoid system. This drug was eventually approved in Europe, but was withdrawn once it was found that it doubles the risk of psychiatric disorders.
Targeting the ghrelin system through various methods appears promising, perhaps by antagonizing its receptor (GHSR1a), or inhibiting the enzyme that activates ghrelin (ghrelin O-acyltransferase), or targeting ghrelin itself, such as by administering molecules that bind to and neutralize it. Scientists have even vaccinated rats, mice, and pigs against ghrelin with promising results.
Unfortunately, the risk of side-effects appears very clear. The reason is that ghrelin has roles beyond just feeding and adiposity. It's involved in stress and anxiety, in reward, in sleep, the cardiovascular system, and the immune system — the list goes on.
Receptor dimerization is one area of great interest that demonstrates this. When two receptors dimerize, they come in extremely close proximity (down to the nanoscale range) and can alter signaling characteristics of their partner. These changes not only include amplification or attenuation of signaling, but also changes in the actual pathways that get activated. GHSR1a is no stranger to dimerization, and we say that this receptor is "highly promiscuous." In the reward system, GHSR1a dimerizes with the dopamine type 1 receptor.
In this case, we see a four-fold amplification of dopaminergic signaling through cyclic AMP. How would targeting ghrelin affect this? Would we see a dampening of the reward system, beyond just reward for food?
We also see interactions with the serotonergic system through the 5-HT2C receptor. While the serotonergic system does have influence within the feeding system, it also has a role in mood and cognition.
Then there's the melanocortin system, where dimerization with the melanocortin 3 receptor causes amplification of MC3R signaling (but attenuation of GHSR1a signaling). But MC3R, like 5-HT2C, is also involved in mood and cognition, along with other roles. The dopamine 2 receptor also dimerizes with GHSR1a, and in this case the D2 receptor switches intracellular signaling pathways entirely. The somatostatin receptor subtype 5, important in the pancreas and for glucose and insulin control, also dimerizes with GHSR1a, and again like the D2 receptor this results in alterations of signaling pathways, including that of GHSR1a.
In some of these cases inhibiting the ghrelin system may in fact have beneficial side effects arising from GHSR1a's interaction with other receptors (for example, in insulin sensitivity for diabetes), but in other cases these side effects may be detrimental.
The point is, nothing in our body works in isolation. No matter what we do, something else is going on behind the scenes. Whether the result is good or bad, it's something that we have to be aware of when we attack obesity. It's also something that is unavoidable, and in the end, the benefits must always outweigh the risks, and unfortunately the risks will always be there.
Visit eNeuro to read the original article and explore other content. Read other summaries of JNeurosci and eNeuro papers in the Neuronline collection SfN Journals: Research Article Summaries.
Growth Hormone Secretagogue Receptor Dimers: A New Pharmacological Target. Martin Wellman and Alfonso Abizaid. eNeuro Mar 2015, 2 (2). DOI: 10.1523/ENEURO.0053-14.2015