Development and Regeneration Lightning Talks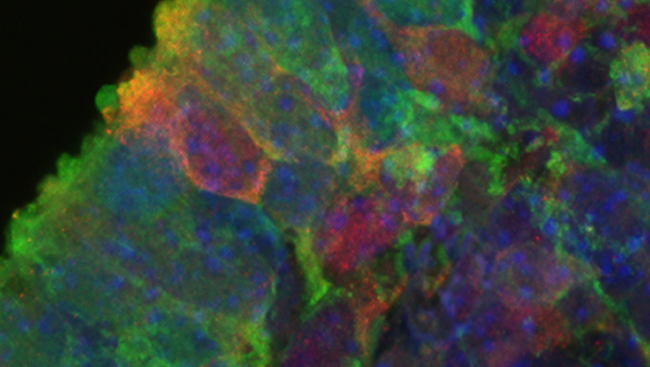 The formation of neuronal circuits during development and their regeneration after injury share certain similarities, but with distinct features. By understanding these processes in neural development, we may discover new therapeutic strategies to treat neuronal injuries. Watch these supplemental short videos before, during, or after the virtual conference taking place on September 9, 2020 from neuroscientists in the field as they describe important data and methods they use in their lab. Lightning Talks are provided by Kaya Matson and Ariel Levine, Kai Liu, Melanie Samuel, and Alexandre Tiriac.
These videos are a complement to the virtual conference "Development and Regeneration: Common Themes and Important Differences," taking place live on September 9, 2020.
Development of Direction Selectivity Maps

In mice, the detection of motion begins in the retina, yet little is known about how the neural circuit that underlies this computation develops.

How to Build a Synapse: Molecules that Instruct Neuron Form and Function

Many largescale efforts are aimed at unraveling the cellular, molecular, and computational properties that underlie brain function. Yet, to date, many important insights into these problems have come from a humble part of the central nervous system – the retina.

Spinal Cord Biology at Single Cell Resolution

Single cell sequencing technology has the potential to revolutionize our understanding of cell types and the transcriptional landscapes underlying cellular function. Here, we present two major advances in the application of single cell approaches to spinal cord biology.

The Role of Neuronal Glycerolipid Metabolism in Regulating Axon Regeneration

In this video, Kai Liu discusses how directing neuronal lipid metabolism away from triglyceride synthesis and toward phospholipids synthesis may promote axon regeneration in adult nervous system.