Data Science Approaches for Neuroscientists

October 06, 2016
1:00 PM - 2:00 PM EDT
Neuroscientists are now collecting datasets of unprecedented scale thanks to technological advances. Yet, there are many unanswered questions that must be addressed to keep moving the field forward.
In this webinar moderated by Gardiner von Trapp, panelists Michael Miller, Richard Myers, and Pascal Wallisch discuss:
What types of research problems can a data-science approach solve?
How will neuroscientists analyze large-scale data sets most effectively, and with what tools?
What training challenges do mentors and trainees face for implementing large-scale data science practices?
What skills are valuable for neuroscientists to have to successfully understand and adopt this approach?
Watch to learn why a data-science approach is an exciting horizon in neuroscience research, and what it means for training, whether you are a PI, professor, or trainee. Then browse resources below suggested by the speakers and read Big Data: What You Should Know if you haven't already.
Michael Miller: Data Intensive Brain Science
Richard Myers: Analytic Approaches for Next Generation Sequence Data
Pascal Wallisch: Neural Data Science
Speakers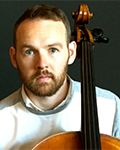 Gardiner von Trapp, PhD
Gardiner von Trapp is a member of SfN's Trainee Advisory Committee and a National Research Service Award winner. He recently received his PhD from New York University's Center for Neural Science. His dissertation work focused on using quantitative and experimental methods to understand the relationship between auditory cortical neurophysiology and perception in normal and hearing loss populations.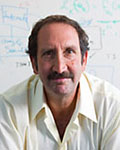 Michael Miller, PhD
Michael Miller is a University Gilman Scholar and the Herschel and Ruth Seder Professor of Biomedical Engineering at Johns Hopkins University (JHU). He is also the director for the JHU Center for Imaging Science and co-director of the Kavli Neuroscience Discovery Institute, which brings together neuroscience, engineering, and data science researchers to pursue the ultimate goal of reaching a unified understanding of brain function. Miller's laboratory pursues research interests in computational anatomy, brain mapping, computational neuroscience, and medical imaging. He received his PhD in biomedical engineering from Johns Hopkins University.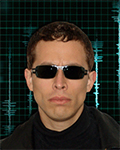 Pascal Wallisch, PhD
Pascal Wallisch serves as clinical assistant professor at New York University. He received his PhD in Psychology from the University of Chicago. Wallisch's main research interests lie at the intersection of neuroscience, psychology, and data science. He co-founded the "Neural Data Science" summer course at CSHL and wrote several books on the analysis of data for neuroscience purposes.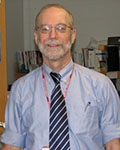 Richard H. Myers, PhD
Richard Myers is a professor of neurology and the Aubrey Milunsky Chair in Human Genetics at the Boston University School of Medicine, where he is also the director of the Genome Science Institute. He is a PI for several NIH-funded projects investigating the transcriptional regulation of genes implicated in Parkinson's disease and Huntington's disease. Myers has published more than 250 peer-reviewed articles. He earned his PhD in behavior genetics from Georgia State University, and completed postdoctoral training in human genetics at Emory University.