COVID-19, the Brain, and Mental Health: Weighing the Direct and Indirect Effects

July 29, 2020
11:00 AM - 12:00 PM EDT
While COVID-19 is often thought of as primarily a respiratory disease, many neurological symptoms are present in those affected. Societal changes in response to the pandemic, such as social isolation and economic disruption, influence mental health. In this webinar, we will discuss recent findings on the direct and indirect implications of COVID-19 on the health and function of the nervous system.
After this webinar, participants will be able to:
Describe the effects of the COVID-19 virus on these sense of smell.
Identify other possible direct effects of the COVID-19 virus on brain function.
Discuss how the social and economic impacts of the COVID-19 pandemic can affect mental health and well-being.
Explain why the indirect impacts of COVID-19 on mental health and well-being are not felt equally across groups.
Speakers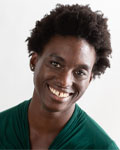 Alycia Mosley Austin, PhD
Alycia Mosley Austin is the interim associate dean of the Graduate School at the University of Rhode Island. Austin is a national leader in diversity and inclusion and oversees the Graduate School's Diversity and Inclusion Badge Program, which she created in her previous role as assistant dean for Graduate Recruitment and Diversity Initiatives. While serving as associate director of URI's Interdisciplinary Neuroscience Program she managed the administrative operations of the graduate program and played a key role in developing a new undergraduate major in neuroscience that will welcome its first cohort in Fall 2020. Austin holds a bachelor's degree in neuroscience from Brown University and a doctorate in neuroscience from the University of California, San Diego.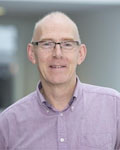 David Porteous, PhD
An Edinburgh first degree and PhD graduate in genetics, David Porteous spent three years as a post-doctoral researcher in Oxford, before returning to Edinburgh. Porteous is a geneticist by training and has been involved in psychiatric genetics for the past 30 years. He is currently a research professor and principal investigator at the Center for Genomic and Experimental Medicine at the University of Edinburgh. After moving to the University, Porteous established a new program of population health genetics, called Generation Scotland. Generation Scotland aims to understand the genetic and environmental determinants of common complex health determinants. He previously held the position as Head of Molecular Genetics Section, MRC Human Genetics Unit, Edinburgh. His lab is best known for identifying the DISC1 gene by positional cloning of a balanced chromosome translocation in a large multi-generation family with multiple case of schizophrenia, bipolar disorder and recurrent major depressive disorder in translocation carriers (Millar et al, Science, 2005, Science Magazine Scientific Breakthrough of the Year). In the wake of COVID-19, he has pivoted his Generation Scotland team towards conducting a series of longitudinal surveys of the psychological, social and economic impacts of the pandemic (https://www.ed.ac.uk/generation-scotland/covidlife-volunteers).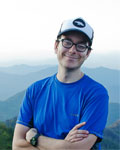 David Brann
David Brann is a graduate student in Sandeep Robert Datta's lab at Harvard Medical School. Brann obtained a bachelor's degree in biology from Columbia University. His graduate research focuses on the sensory processing of chemical stimuli and aims to understand how odors are represented throughout the olfactory system.