Cortical and Hippocampal Contributions Throughout Skill Learning in Mice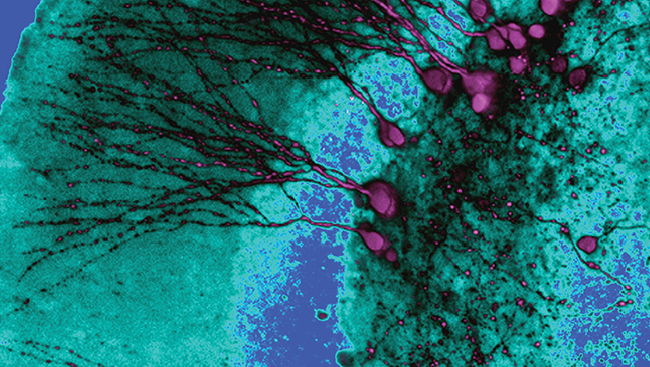 Material below summarizes the article Differential Involvement of Three Brain Regions during Mouse Skill Learning, published on August 1, 2019, in eNeuro and authored by Aldis P. Weible, Michael I. Posner and Christopher M. Niell.
Highlights
For mice learning a visual discrimination task, improvements in speed and accuracy were qualitatively similar to changes seen with human skill learning.
Effects of optogenetic suppression of anterior cingulate cortex, primary visual cortex, and dorsal hippocampus favor parallel, rather than serial, involvement of these structures in our mouse model of skill learning.
Suppression in each region lengthened correct-choice reaction times immediately following an error.
Access to the full article is available to SfN members.
Neuronline is a benefit of SfN membership. Renew your membership now to make sure you don't lose access.