Are Fish Hippocampal-Like Networks Functionally Similar to Their Mammalian Counterparts?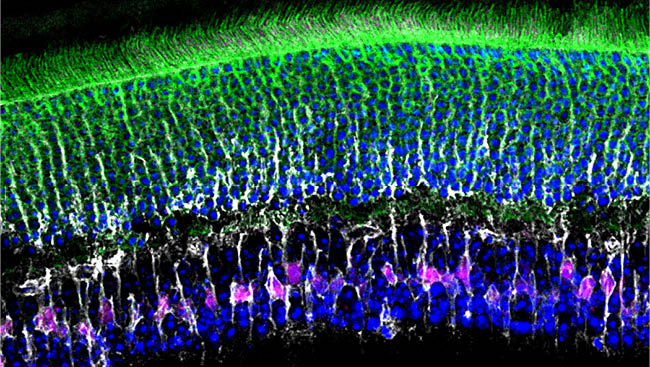 Material below summarizes the article Cellular and Network Mechanisms May Generate Sparse Coding of Sequential Object Encounters in Hippocampal-Like Circuits, published on July 19, 2019, in eNeuro and authored by Anh-Tuan Trinh, Stephen E. Clarke, Erik Harvey-Girard, and Leonard Maler.
Highlights
This is the first in vitro biophysical characterization of hippocampal-like (dorsal lateral telencephalon) neurons in a teleost fish.
Neurons of the dorsal lateral telencephalon (DL) have a low-noise resting membrane potential (RMP) and rarely discharge in response to depolarizing input, suggesting DL computations use "sparse coding" neurons.
DL neurons also possess a dynamic spike threshold, supporting the hypothesis that the DL network can encode sequences of discrete events — i.e., temporal sequences.
Access to the full article is available to SfN members.
Neuronline is a benefit of SfN membership. Renew your membership now to make sure you don't lose access.