April 2019 Research Roundup

Did you know? SfN's journals, JNeurosci and eNeuro, publish high-quality papers on a broad range of neuroscience topics written by scientists around the world. In this Neuronline series, explore some of the research recently published in JNeurosci and eNeuro.
Remembering to Forget
Discarding information from the brain is associated with more mental effort than keeping it, finds a human neuroimaging study published in JNeurosci. These results suggest focusing attention on the memory of an unwanted experience may be required to forget it.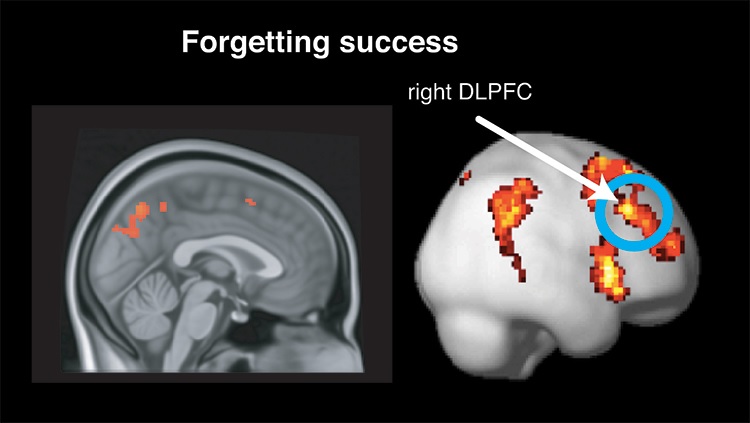 Although the human brain automatically remembers and forgets information, these processes can also be controlled voluntarily. Previous research has linked intentional forgetting with redirecting one's attention away from the unwanted experience during memory formation and suppressing its retrieval once the memory has been formed.
Tracy Wang and colleagues instructed healthy young adults to remember or forget images of scenes and neutral faces. An analysis of functional resonance imaging data revealed forgotten images were associated with stronger activation of the visual cortex than remembered images. Forgetting was most successful, however, when this brain region was activated at moderate levels.
The research provides evidence for a forgetting strategy that involves activation, rather than suppression, of unwanted information. This provides a new link between the voluntary control of visual attention and the long-term fate of memories.
Read the full article: More Is Less: Increased Processing of Unwanted Memories Facilitates Forgetting
Evidence for Ancient Magnetic Sense in Humans
The human brain can unconsciously respond to changes in Earth's magnetic fields, according to a team of geoscientists and neurobiologists. Reported in eNeuro, this interdisciplinary study revives a research area in neuroscience that has remained dormant for decades.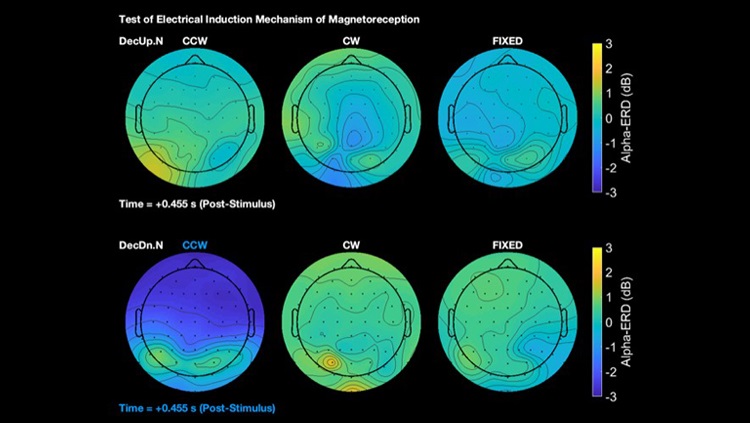 Many animals, such as migratory birds and sea turtles, have a geomagnetic sense that supports their biological navigation system. Although magnetoreception has been well-studied in these animals, scientists have not yet been able to determine whether humans share this ability.
Geoscientist Joseph Kirschvink, neuroscientist Shin Shimojo, and their colleagues at the California Institute of Technology and the University of Tokyo set out to address this long-standing question using electroencephalography to record adult participants' brain activity during magnetic field manipulations. Carefully controlled experiments revealed a decrease in alpha-band brain activity — an established response to sensory input — in some participants. The researchers replicated this effect in participants who responded strongly and confirmed these responses were tuned to the magnetic field of the Northern Hemisphere, where the study was conducted.
Future studies of magnetoreception in diverse human populations may provide new clues into the evolution and individual variation of this ancient sensory system.
Read the full article: Transduction of the Geomagnetic Field as Evidenced From Alpha-Band Activity in the Human Brain
Anxiety-Associated Brain Region Regulates Threat Response in Monkeys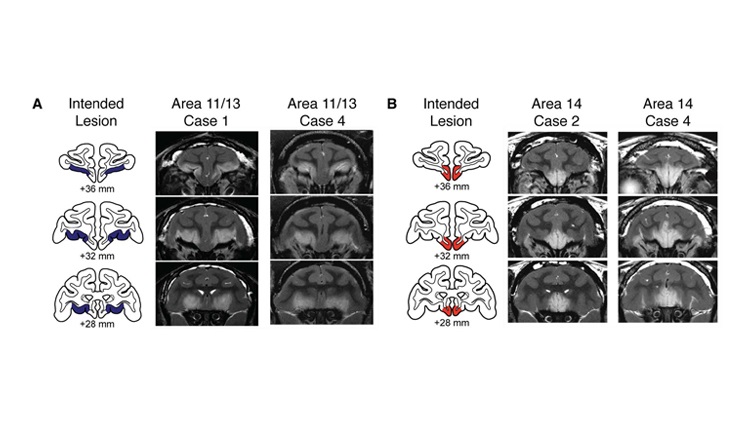 Damage to parts of the orbitofrontal cortex (OFC) heightens monkeys' defensive response to nonthreatening stimuli, according to new research published in JNeurosci. The study proposes a critical role for subregions of this brain area in different anxiety disorders.
A network of brain regions including the OFC has been implicated in human anxiety disorders. For example, previous research has linked arachnophobia and generalized anxiety disorder to decreased activity in lateral and medial OFC, respectively. Elisabeth Murray and colleagues from the National Institute of Mental Health and the Icahn School of Medicine at Mount Sinai investigated the role of these OFC subregions in male rhesus macaques trained to retrieve a fruit snack reward in the presence of one of two fake rubber predators — a grayish-green snake or a black, hairy spider — or a neutral object.
After selectively lesion the lateral or medial OFC in eight monkeys, the researchers observed heightened defensive and reduced approach responses in these animals compared to 12 animals with intact OFC. Both experimental groups also failed to reduce their defensive responses to the snake and spider over time. Overall, these findings suggest the specific symptoms that define various anxiety disorders may be supported by distinct brain areas.
Read the full article: Heightened Defensive Responses Following Subtotal Lesions of Macaque Orbitofrontal Cortex
Alcohol Drinking Slows Brain Growth in Adolescent Monkeys
Heavy drinking during the cusp of adulthood reduces the rate of brain growth in male and female rhesus monkeys, according to new research published in eNeuro. The longitudinal study, supported by the National Institute on Alcohol Abuse and Alcoholism, could inform future investigations into how these changes may influence problematic drinking in humans later in life.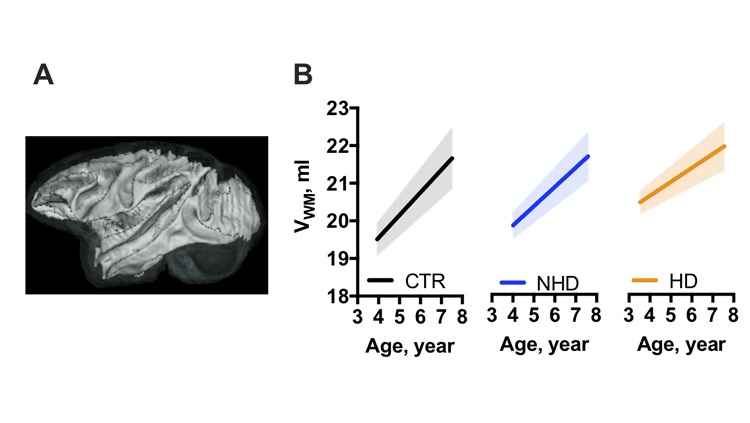 Research in humans and rodents has established excessive alcohol consumption is associated with reduced brain volume. Christopher Kroenke, Tatiana Shnitko, and colleagues at the Oregon National Primate Research Center and Oregon Health & Science University extended these findings to demonstrate ongoing brain development during late adolescence and early adulthood is affected by drinking behavior in a nonhuman primate model of voluntary alcohol use.
Specifically, the researchers showed how different levels of alcohol affect brain growth. Monkeys characterized as heavy drinkers based on their alcohol consumption and blood samples had substantially reduced brain growth, particularly of white matter and the thalamus.
Read the full article: Chronic Alcohol Drinking Slows Brain Development in Adolescent and Young Adult Nonhuman Primates