A Receptor-Like Function of Sema4B in Injury Induced Astrogliosis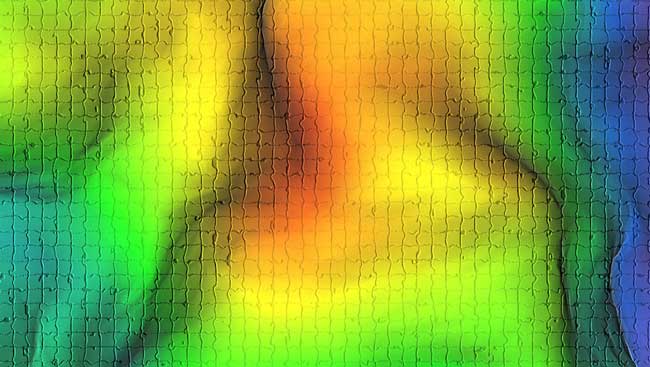 Material below summarizes the article Astrogliosis Induced by Brain Injury is Regulated by Sema4B Phosphorylation, published on May 6, 2015, in eNeuro and authored by Liat Ben-Gigi, Sahar Sweetat, Elazar Besser, Yakov Fellig, Thorsten Wiederhold, Roberto D. Polakiewicz, and Oded Behar.
Astrocyte activation (reactive gliosis) accompanies most central nervous system (CNS) pathologies, including brain injury conditions. During astrocyte activation, the expression of many genes is modified, thus changing the cells' protein expression profile and behavior. A well-known feature of the process is the increased production of intermediate filament proteins.
Activation of astrocytes following injury has the beneficial effect of restricting tissue damage to the site of the injury, but also limits neuronal regeneration by physically blocking potential re-routing paths. Experimental manipulations that inhibited distinct cell signaling pathways in astrocytes resulted in contradicting outcomes, indicating that certain elements in astrocyte activation can contribute to a better outcome after injury while other pathways have a negative effect under such conditions. Therefore, further understanding of these different pathways may enable the modulation of astrogliosis in such a way that will improve the outcome of CNS injuries.
In this study, we focused our attention on a member of the Semaphorin protein family. Semaphorins are most commonly known for their function as axon guiding factors during the development of the CNS and peripheral nervous system (PNS) and include both secreted and membrane-bound ligands. The expression of semaphorins is highest during developmental stages, though some expression is detectable in the adult CNS.
In our research, we were interested in the function of these proteins in the adult, and its possible involvement in the response to brain injury. We found that in the cortex of adult mice, a specific Semaphorin protein, Sema4B, is mostly expressed by astrocytes. The RNA and protein levels of Sema4B remain unchanged during brain injury, though an intracellular residue of the protein is rapidly phosphorylated shortly after injury in vivo and in a model of injury in isolated astrocyte cultures.
In our studies, we used a mouse model deficient of the Sema4B protein and showed that astrocyte activation during injury is altered in the mutant mice compared to controls. In the mutant mice, the expression profile of some markers — characterizing reactive astrocytes — was significantly reduced, while that of other markers was either increased or unchanged.
Another typical reaction to brain injury is the proliferation of some astrocytes. This response was also curtailed in the mutant mice, as reduced proliferation was observed following injury. In order to begin understanding the role of Sema4B in the mechanism of astrocyte proliferation we used an in vitro model. Similarly to the injury model in the brain, cultures of astrocytes isolated from mutant mice were less proliferative as well.
Sema4B, a transmembrane protein, is considered to function as a ligand that binds to receptor proteins. Thus, it was expected that cultures of astrocytes isolated from the Sema4B mutant mice, supplemented with only the protein's extracellular part, should be sufficient to rescue the cells' function to that of astrocytes isolated from control mice. Surprisingly, the extracellular part of Sema4B was not able to rescue proliferation, and instead acted as an antagonist, reducing proliferation when added to wild type (control) astrocytes.
Use of a full-length Sema4B expression vector on mutant astrocytes was able to rescue proliferation. However, use of the vector with an added point mutation such that the protein can no longer be phosphorylated, did not do so. This indicates that Sema4B activity is dependent on the phosphorylation of the intracellular domain. Our results suggest that Sema4B functions as an astrocyte receptor, and define a novel signaling-pathway involved in the regulation of astrogliosis after CNS injury. We have yet to determine the effects of the Sema4B expression in astrocytes on the outcome of brain injury.
Visit eNeuro to read the original article and explore other content. Read other summaries of JNeurosci and eNeuro papers in the Neuronline collection SfN Journals: Research Article Summaries.
Astrogliosis Induced by Brain Injury is Regulated by Sema4B Phosphorylation. Liat Ben-Gigi, Sahar Sweetat, Elazar Besser, Yakov Fellig, Thorsten Wiederhold, Roberto D. Polakiewicz, Oded Behar. eNeuro May 2015. DOI: 10.1523/ENEURO.0078-14.2015