Tips for Graduate School Interviews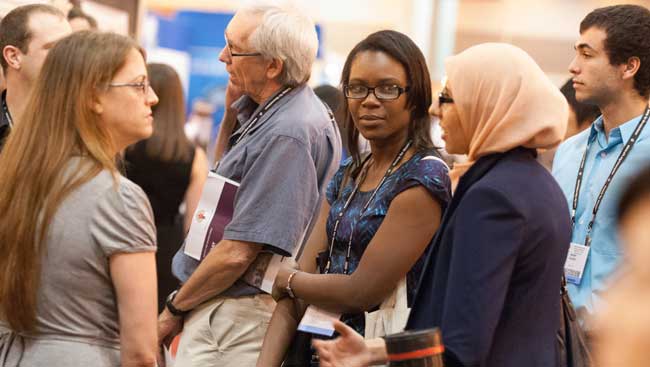 After submitting your graduate school applications, the next step is the interview, which may happen in-person, by phone, or via video conference. The interview process enables both the graduate program to assess prospective candidates and candidates to learn more about prospective research communities.
Although the interview process may seem daunting, it can be quite fun and informative if you go into it with the right mindset. Here are some tips that may help you succeed during your graduate school interviews.
Do Your Research
Arriving to an interview well prepared will reflect positively on you as an applicant. You will meet with both students and faculty in variety of situations which may include one-on-one interviews or informal social gatherings. If you are meeting individually with faculty members, you should have a general idea of their research interests and techniques.

In addition, I recommend reading 1-2 recent publications from each faculty member, particularly if you are interested in potentially working in their lab. A general awareness of notable work from the institution or knowledge about key faculty might also be helpful and provide you with potential conversation points.
Be Ready to Answer the Basics
Graduate school interviews differ greatly based on the school and the people doing the interviewing. However, in my experience, some of the same questions get asked everywhere. Be prepared to answer:
Can you briefly describe your previous research experience? (Including the rationale and significance, hypotheses, interesting methods, and results.)
What motivated you to apply to graduate school? What are you hoping to glean from your PhD training?
Why are you interested in this particular program?
Do you have any thoughts about potential career paths?
Prepare a Few Questions
There are many factors to consider when applying to graduate school, some of which can only be answered by students and faculty at the program. Therefore, you should come prepared with questions for them, particularly questions about quality of life for students.
Treat Every Interview — and Everyone You Meet — With Respect
Even if a program is your "backup" school, you should treat the program with respect. That means not speaking disparagingly about the school and attending all of the events. Programs commit significant resources to making your visit informative and thorough. Be aware that an engaged and enthusiastic approach on your part will not go unnoticed by faculty and students. Additionally, the administrative staff who coordinate the interview weekends are often asked for their opinion of candidates, so present your best self throughout the entire interview process.
Attend "Optional" Events
Some events may be listed as optional on your itinerary, but I recommend that you go to every event that you can — even if you only stay for 15-30 minutes. In particular, the social events with students are a great opportunity for you to learn about a graduate program in a less formal setting. Some programs' admissions committees may solicit student opinions about applicants, so it's in your best interest to attend these social events and network with current students. Many students highlight their exposure to peer trainees as a reason they ultimately selected their institution. Your graduate community is a significant factor in your training and shouldn't be overlooked in your assessment of programs.
Stay Organized
The interview process can be logistically challenging, especially if you are traveling to many interviews in different cities. Keep a clear record of your travels and schedules. Be aware of prior commitments and make sure you are communicating with administrative staff about your visit(s).

Dress Appropriately
If you are traveling for an interview, check the upcoming weather so that you are prepared. Also, I recommend wearing comfortable shoes because most interview weekends involve walking-heavy tours of research facilities.