Ten Tips for Graduate School Virtual Interviews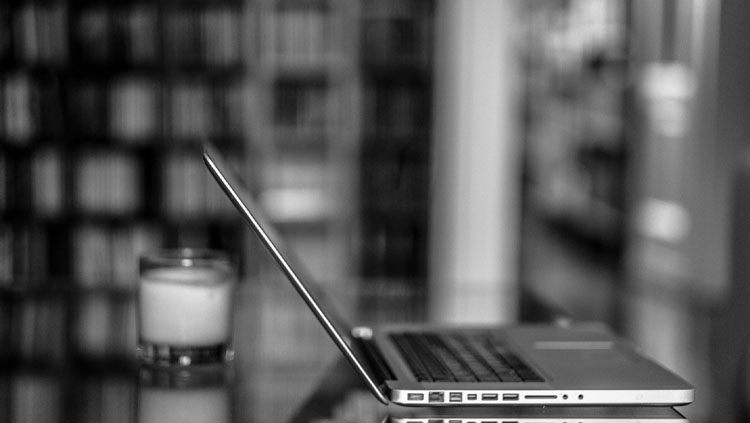 Virtual interview weekends were a necessity brought on by COVID-19. Now, with virtual work persisting across multiple industries, remote interviews may stick around post-pandemic. Use these 10 tips to prepare for your virtual interview weekend.
Be Aware of Differences in Time Zones
The hardest part of the admissions process is getting invited to interview; do not miss your opportunity by arriving an hour late.
Clear Your Schedule
Even if you are not traveling for a long weekend of in-person interviews, make sure to free up your schedule to fully take advantage of the interview process. This is important because there may be additional social events and research presentations outside of the scheduled interview slots.
Carefully Curate Your Virtual Interview Environment
Start by finding a space where you feel comfortable, have access to a stable internet connection, and can avoid interruptions. Next, adjust your lighting, background, and camera. Your light source should be above and slightly in front of you and should be balanced to avoid harsh shadows or glare. Avoid conducting your interview right next to a window on a sunny day. Your background should be free of clutter yet livelier than a blank wall. Adjust the position of your camera so you are at eye-level with your interviewer.
Avoid Distractions
This seems obvious, but multiple six–10-hour days of Zoom calls can make checking your email, or even slipping into the lab to get some work done, hard to resist.
Connect with Faculty Outside of the Official Interview Appointments
With interviews running just 20-25 minutes, it can be difficult to get to know your faculty interviewers. Reach out to faculty members over email to schedule a virtual meeting outside of the interview weekend to learn more about them, their research, and their program. It may be easier to connect after the interview since you have already met.
Read Faculty Literature in Detail
Spend extra time reading faculty research to figure out if they do the type of work you want to do. It's important to have a good understanding of the type of work the professor does before meeting with them, and to clearly articulate why you are interested in contributing to it.
Plan Time to Relax
Include some downtime and socializing outside of your virtual interviews. While you need to be focused on interviews, planning time to relax is critical to being able to maintain your focus.
Write Thank-You Notes
Send an email to your interviewer one to two days after your interview. It should be brief and include:
An introduction of yourself and how the interviewer knows you.
A "thank you" for their time.
A restatement of key points from your interview and why the conversation was beneficial to you.
Additional points you would like to highlight or clarify from your interview.
An affirmation of your interest in the faculty member's research and their program.
Seek Honest Feedback
During a virtual interview, you will have less time to interact with your potential research community. It's important to fill that missed time with productive interactions. Talk to someone you trust who can give you well-informed and honest feedback about your program of interest. This could be an advisor or career counselor, a graduate of the program, or a current student.
Be Empathic to Yourself and Others
After months of application writing and possible standardized testing, you will need to make it through multiple weekends of interviews. Add to that the glitches, frozen screens, and Zoom fatigue of virtual interviews, and it can be hard to be empathetic, but it is well worth the effort. You will feel better and probably increase the odds of getting into your top program.