Setting Up Your First Laboratory
Starting and managing a lab requires a very different skill set than working in a lab as a student or postdoc. You have to prioritize and balance funding, staff, and equipment, while still producing novel data. Wayne Bowen, a professor at Brown University, and Kathryn Reissner, an associate professor at the University of North Carolina School of Medicine, offer tips to scientists looking to start their first lab, and share their personal experiences in launching their labs.
For more information about starting a lab, check out the workshop Success in Academia: Different Strategies for Different Stages, or read about lab management in the interview An Inside Look at How One PI Manages His Lab.
Speakers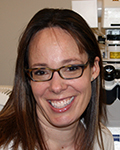 Kathryn Reissner, PhD
Kathryn Reissner is an assistant professor at the University of North Carolina at Chapel Hill, and completed her postdoc at the Medical University of South Carolina. Reissner studies how chronic self-administration of cocaine leads to modifications in cellular physiology and neuron-astrocyte communication and how these modifications may contribute to long-term drug abuse.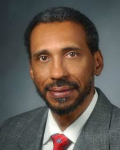 Wayne Bowen, PhD
Wayne Bowen is a biology professor in the department of molecular pharmacology, physiology, and biotechnology at Brown University. Bowen is a nationally recognized leader in research on sigma receptors membrane proteins found in tissues throughout the body and that are highly upregulated in cancer cells. Trained initially as a chemist, he maintains a strong interest and involvement in medicinal chemistry and drug design, particularly in relation to development of selective sigma receptor agonists and antagonists.