This event took place on January 22, 2020 and is no longer available on-demand.
Read session recaps and continue the discussion in the Neuronline Community.
Power dynamics take place in interactions where people have the ability to influence one another — and they exist in every workplace. It is important at all career stages to recognize factors that shape the uses and abuses of power in order to effectively navigate them for career success.
This virtual conference features science professionals in academic, private, and public sectors who will highlight the various aspects of power dynamics in research environments and provide thoughtful strategies that foster a positive work culture by promoting respect and professionalism.
Points of discussion will include:
Recognizing power dynamics and the impact of intersectionality.
Internal and external resources for accountability and compliance of appropriate workplace behavior.
Tools and resources to prevent or mitigate negative power dynamic occurrences.
Approaches to evaluate power dynamics and work culture for career advancement.
---
Registration:
For members, including Institutional Program members:
Not an SfN member?
Register for the virtual conference for $200, or
Join SfN or renew your membership to receive unrestricted access to this virtual conference and other SfN member benefits.
Receipt information is included in your registration confirmation email.
Contact us if you have questions. Email digitallearning@sfn.org or call (202) 962-4000.
This conference is intended to be applicable to individuals at all career stages to help you to recognize factors that shape the uses and abuses of power in order to effectively navigate them for career success.
Hear from leaders in the field and gain

new insight on

recognizing power dynamics and the impact of intersectionality

.
Ask questions and get answers from experts — each session will be accompanied by a Q&A opportunity.
Network with other attendees from around the world in the interactive networking lounge.
Avoid travel costs and learn about

tools and resources to prevent or mitigate negative power dynamic occurrences; and approaches to evaluate power dynamics and work culture for career advancement.
Host watch parties with students and colleagues — only one registration is required. Please find information about watching in a group and using second screen participation links for individuals who are not registered here.
Enjoy one year of on-demand access. Can't make it for the live day or want to watch the talks again? All sessions are immediately available on demand.
Click on each session title to reveal its description or download a one page version of the agenda here.
---
Session 1: Recognizing Power Dynamics in the Workplace
Speakers: Ana Núñez and Keith Trujillo
Time: 11 a.m. – noon EST
---
Session 2: Addressing Power Dynamics in the Workplace
Speakers: Bryan Hanson and Rhonda Davis
Time: 12:15 – 1:15 EST
---
Meet the Speakers in the Networking Lounge
Time: 1:15 – 1:45 EST
Conference faculty Rhonda Davis and Bryan Hanson will be in the Networking Lounge to answer more of your questions and further discuss their session topics.
---
Session 3: From Onboarding to Career Success: Tools and Resources to Effectively Navigate Power Dynamics
Speakers: Rosalind Segal and Caleb McKinney
Time: 1:45 – 2:45 EST
---
Session 4: Selecting the Right Work Culture for You
Speakers: Kenneth Maynard and Janet Clark
Time: 3:00 – 4:00 EST
---
---
Meet the Speakers in the Networking Lounge
Time: 4:00 – 4:30 EST
Conference faculty Janet Clark and Caleb McKinney will be in the Networking Lounge to answer more of your questions and further discuss their session topics.
Speakers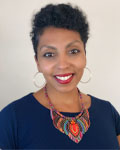 Marguerite Matthews, PhD
Marguerite Matthews is a scientific program manager in the Office of Programs to Enhance Neuroscience Workforce Diversity at the National Institute of Neurological Disorders and Stroke (NINDS). She received her B.S. in biochemistry from Spelman College and her PhD in neuroscience from the University of Pittsburgh. She completed her postdoctoral fellowship in behavioral neuroscience at the Oregon Health & Science University (OHSU), where she also served as program director for the Youth Engaged in Science (YES!) outreach initiative, and program director for the OHSU Fellowship for Diversity in Research Program to recruit and retain postdoctoral researchers from underrepresented backgrounds.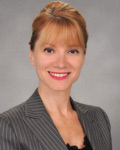 Elisabeth Van Bockstaele, PhD
Elisabeth Van Bockstaele is senior vice president for online and graduate education, graduate college dean, and tenured professor of pharmacology and physiology at Drexel University. She previously served as vice provost for graduate education and founding dean of the graduate school of biomedical sciences and professional studies in the college of medicine at Drexel University. A leading expert on neural adaptations to drugs of abuse and the intersection with stress, she has continually secured extramural research funding from the National Institutes of Health since her postdoctoral training at Weill Cornell Medical College and has more than 210 peer-reviewed publications. Van Bockstaele came to Drexel from Thomas Jefferson University, where she was a tenured professor in the department of neuroscience, as well as the founding director of the neuroscience graduate program. For several years, she was also vice chair for research in the department of neurological surgery of Jefferson Medical College, and she held numerous leadership roles in graduate and medical school courses. She received her PhD and master's degrees in neurobiology from New York University, with a minor in biochemistry and molecular biology, and completed a postdoctoral fellowship at Weill Cornell Medical College.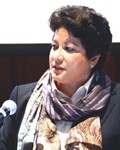 Ana Núñez, MD
Ana E. Núñez is a professor of medicine; obstetrics and gynecology; associate dean of diversity, equity and inclusion; and director of the women's health education program at Drexel University College of Medicine, where she is also the director of the National Center of Excellence in Women's Health. Her research interests center around quality improvement and diversity informed system change that improves workforce diversity and equity, and gender and trauma informed health equity. As a nationally recognized medical education and health services researcher, she has developed novel curriculum around sex and gender medicine, trauma and violence prevention, and mitigating bias and power dynamics in academia. Her educational models have been funded and replicated nationally. Núñez completed her MD at Drexel University College of Medicine where she was also chief resident.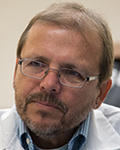 Keith Trujillo, PhD
Keith Trujillo is a psychology professor and director of the office for training, research, and education in the sciences at California State University San Marcos. Previously, he was a researcher and teacher at the University of Michigan. As a psychopharmacologist and behavioral neuroscientist, his research interests lie in the neurobiology of emotion and the effects of drugs on the brain and behavior. Trujillo is a national leader working to increase diversity and inclusion in the sciences, alongside the Society for Neuroscience, the Marine Biological Laboratory, the National Hispanic Science Network, and others. He is also a fellow of the American Association for the Advancement of Science. He has an Associate's degree in biological sciences from Shasta College, undergraduate degrees in biology, psychology and chemistry from California State University, Chico, and a PhD in pharmacology and toxicology from the University of California Irvine.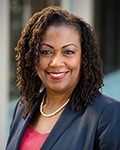 Rhonda Davis
Rhonda Davis is head of the office of diversity and inclusion at the National Science Foundation (NSF) where she is responsible for ensuring a diverse, inclusive, and discrimination-free environment. Recently, her efforts resulted in NSF being a trailblazer as one of the first federal agencies that require institutions it funds to notify the agency of any harassment findings. Her work in this area has resulted in her testifying before Congress and serving on numerous panels both nationally and globally, including an embassy. Davis joined NSF in 2010 from the United States Department of Agriculture's Office of the Assistant Secretary for Civil Rights where she served in several positions. She holds a master's in agricultural economics from North Carolina Agriculture and Technical State University, a BS in agricultural economics from the University of Arkansas at Pine Bluff and has completed many executive education programs.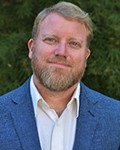 Bryan Hanson, EdD
Bryan Hanson is the ombuds for the Graduate School at Virginia Tech, where he helps students and faculty constructively engage in and manage conflict. Hanson is an ombuds, educator, mediator, facilitator, and leader in the field of conflict engagement. His approach involves creating a greater understanding of the university system and a deeper awareness of productive ways to communicate concerns. Hanson has an undergraduate degree in speech communications, Master's in organizational psychology with a graduate certificate in organizational conflict management, and Doctor of Education in organizational leadership.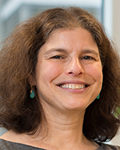 Rosalind Segal, MD, PhD
Rosalind A. Segal is a neurobiology professor at Harvard Medical School and Dana Farber Cancer Institute, and the Harvard Medical School Dean for Graduate Education. Her research has focused on the specialized properties of long axons. She uses sophisticated compartmented culture systems to analyze local protein synthesis critical for axonal survival and has developed novel therapies for chemotherapy induced peripheral neuropathy and other neurodegenerative disorders. In addition to her research, Segal is devoted to educating the next generation of neuroscientists. She has mentored numerous graduate students and postdocs and serves as a faculty advisor for the Harvard Women in Neuroscience program. Segal graduated summa cum laude from Harvard-Radcliffe College and received an MD and a PhD from Weill Cornell Medicine and Rockefeller University, respectively.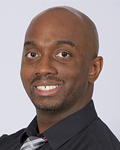 Caleb McKinney, PhD
Caleb C. McKinney is assistant dean of graduate and postdoctoral training and development for biomedical graduate education at Georgetown University Medical Center, and diversity officer for the National Postdoctoral Association. McKinney built and leads a biomedical career center providing career exploration and professional development training programs as well as individualized career-related assistance. During his postdoctoral fellowship at the National Institutes of Health, he mentored junior trainees in the lab, participated on several training committees, and managed a cadre of professional development programs. He is committed to graduate student and postdoc advocacy and development and hopes to help them develop positive outlooks and professional strategies that align with their individual experiences, passions, and goals. He graduated from Cornell University with a B.S. in biology and minor in applied economics and management. He then completed his PhD in microbiology from New York University and is currently enrolled in a marketing-focused Master's in design management and communications at Georgetown University.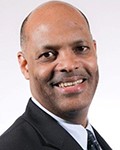 Kenneth Maynard, PhD
Kenneth Maynard is a senior director in global patient safety and evaluation at Takeda Pharmaceuticals, Inc., where he's held several roles. He began there in 2014 as a global program leader in the central nervous system therapeutic area unit. Previously, Maynard worked at Sanofi, a top five global pharmaceutical company in central nervous system research and development and external innovation. Formerly, he was an assistant professor in neurosurgery at Massachusetts General Hospital and Harvard Medical School. With more than 50 scientific publications, Maynard has served as a reviewer for several peer-reviewed, international journals. He is a fellow of the American Heart Association, Councilor of the Society for Neuroscience, and serves on the advisory boards of Worcester Polytechnic Institute's College of Arts & Sciences, and the National Institute of Nervous Disorders and Stroke. He previously served on the National Institute of Mental Health Neuropsychopharmacology Taskforce, Executive Committee of the International Dose-Response Society, the NIH Director's Program on Broadening Experiences in Scientific Training and the National Academies of Sciences Committee on the Next Generation of Biomedical and Behavioral Sciences Researchers. He completed his undergraduate, master's, and doctorate degrees from the University of London, University College.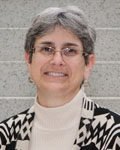 Janet Clark, PhD
Janet Clark is the director of the office of fellowship training for the National Institutes of Mental Health (NIMH). In her current role, she is responsible for developing and overseeing a multidisciplinary training program in NIMH's Intramural Research Program (IRP). In addition, she founded and served as director of the NIMH IRP Translational Neuropsychopharmacology Initiative to re-invigorate psychiatric drug discovery. Prior to joining NIMH, she was an associate professor in the pharmacology and physiology department at Drexel University College of Medicine (DUCOM), director of the pharmacology and physiology graduate program, and co-director and co-founder of the drug discovery and development graduate program. Clark started in the pharmaceutical industry where she spent 10 years at Merck Research Laboratories supporting drug discovery efforts in neuropharmacology through preclinical research.
Presentations and Q&A Sessions:

Watch presentations and

ask speakers your questions live during the virtual conference. View the agenda for a full list of speakers and sessions.
Networking Lounge: Meet colleagues and conference faculty in the virtual lounge.
Meet the Speakers: After sessions 2 and 4 the speakers will be in the Networking Lounge to answer more of your questions and further discuss their session topics.
Resources: Download additional information and resources chosen by speakers.
On-Demand Access: All sessions are available on demand for one year following the conference.
Review SfN's Code of Conduct, rules for virtual events in the Digital Learning Community Guidelines, and communications policies regarding dissemination of unpublished scientific data, listed below. SfN asks that conference attendees respect the sensitivity of information and data being presented that are not yet available to the public by following these guidelines:
Do not capture or publicly share details of any unpublished data presented.
If you are unsure whether data is unpublished, check with the presenter.
Respect presenters' wishes if they indicate that the information presented is not to be shared.
When will the conference open? The conference will open for registrants on Wednesday, January 22, at 10:30 a.m. Sessions will run live from 11 a.m. to 4:30 p.m. EST.
How long is the conference available on demand? After the live day, this particular conference will be available on demand for one year, all other conferences are on demand for six months.
How do I access the conference on the live day and on demand? To enter the conference either live or on demand, use the login button found in your registration confirmation email and enter your email address in lowercase letters. Your login information should not be shared and can only be entered by one person at a time. You may access the conference as many times as you would like.
How can I broadcast the event to a group and allow group viewers to participate in the sessions? A virtual conference access link can be used to broadcast the event on one device at a time. Please find information about watching in a group and using second screen participation links for individuals who are not registered here.
How do I find my receipt for the virtual conference? Receipt information is included in your registration confirmation email.