NIH Grant Application: What Your Cover Letter Should Say
Source:

NIH Center for Scientific Review
Apr 24, 2015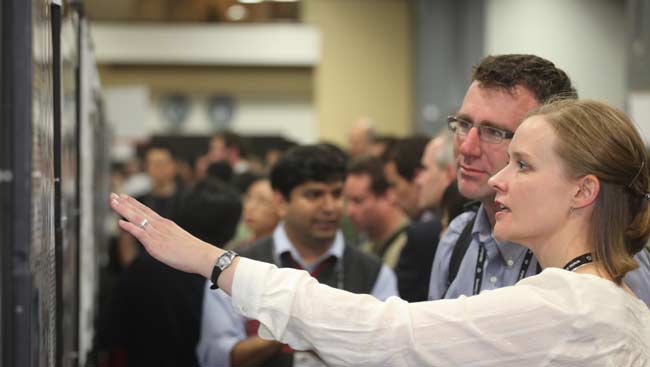 Once you've finished writing and editing your NIH grant application, there's still a vital piece left to prepare: the cover letter.
Cover letters help NIH best refer and review your application. They will be used internally by referral staff and Scientific Review Officers (SROs) but will not be shared with reviewers and other NIH staff.
Don't miss out on the chance to support your application with additional valuable information, making sure that the right people review your application. Follow these tips from NIH for a comprehensive cover letter.
Suggest NIH assigns your application to a particular review group.
NIH's study sections overlap, so it's possible that more than one may have the expertise to review your grant application. You can express a preference, which NIH will try to accommodate if it's appropriate and possible. To determine which review group is best suited for you:
Consult NIH's study section descriptions.
Examine recent study section rosters. Though they can change from round to round, looking at them will help you gauge their scope.
Consider seeking guidance from the Center for Scientific Review (CSR) SRO of the study section you have in mind, and/or from an NIH institute or center program officer.
Comb through the NIH Reporter database of funded grants to identify study sections that reviewed successful applications in their fields.
Request NIH assigns your application to a particular NIH institute(s) or center(s).
It's possible for one or more NIH institutes or centers to be interested in your application, and you can signal which ones you think would be most relevant. Before you submit:
Contact one or more NIH program officer(s), who you can identify via the NIH Institute and Center staff listings on their respective websites.
Look at the funding opportunity announcement (FOA) you will use to submit your application. Applications cannot be assigned to an institute or center that doesn't support a particular FOA.
Describe the kinds of expertise needed to review your application.
Focus on detailing the necessary expertise, not on building a list of potential reviewers' names, which the NIH recommends against.
Alert NIH to potential reviewers who might be in conflict with your application.
If you believe a potential reviewer couldn't provide an impartial review, let the NIH know, even if the individual isn't on an earlier roster. Consider:
Potential reviewers in conflict could be people with whom you've had a longstanding scientific or personal disagreement.
Researchers in your field who hold different scientific opinions or do research in an area similar to yours aren't automatically considered biased. These individuals usually provide excellent reviews because they understand the scientific issues debated.
Your SRO will consider the situation and make the final decision. If your SRO agrees there is a conflict, the reviewer will not be assigned to your application, and will not be in the room when it's discussed.
Rosters are typically posted online 30 days before your review meetings, and if you see a reviewer on it who could be biased, contact your SRO as soon as possible.
Read through NIH conflict of interest information.
Adapted from NIH Center for Scientific Review. Original source: "Cover Letters Help Us Refer and Review Your Application."