September 28, 2022
1:00 PM - 2:30 PM ET
The job of the postdoctoral fellow is, simply put, to get another job. Postdocs face significant challenges posed by the need to quickly learn a new field and formulate new hypotheses. As such, successfully navigating the postdoc-PI relationship is essential to the success and wellness of the postdoc. In this webinar, panelists will discuss 'fit' in a postdoc position, building a collaborative relationship between the postdoc and PI, and planning for the next career step.
Learning objectives:
At the conclusion of the webinar, you will gain insights from several different career stages and perspectives regarding:
How to define, for yourself, the purpose of a postdoctoral position
Different things to value or consider with respect to finding the right 'fit' for a postdoctoral lab
Strategies to build a collaborative, mutually beneficial relationship between a postdoc and a PI
Some examples for how one might navigate a difficult conversation between a postdoc and a PI
Speakers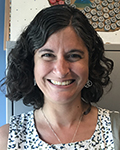 Susanne Ahmari, MD, PhD
Susanne Ahmari is an Associate Professor of Psychiatry at University of Pittsburgh, Director of the Translational OCD Laboratory, and a practicing psychiatrist. Her research program integrates cutting-edge technology in animal models with clinical and post-mortem studies of OCD patients. Ahmari's ultimate goal is to identify the molecular, cellular, and circuit-level changes that underlie the onset and persistence of abnormal repetitive and compulsive behaviors, and use this information to develop neuroscientifically-based treatments for OCD. She is also currently a Program Director at Wellcome Leap, where she established Multi-Channel Psych, a $50M research initiative focused on developing new mechanistic treatments for anhedonic depression. Dr. Ahmari received her BS in Honors Biology and Biochemistry from the University of Illinois at Urbana-Champaign, and her MD-PhD in Molecular and Cellular Physiology from Stanford. She then performed psychiatry residency and post-doctoral training at Columbia University.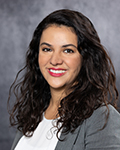 Yasaman Alaghband, PhD
Yasaman (Yas) is a senior scientist level II in the Neuroscience division of Novartis Gene Therapies, Inc in San Diego, California. Prior to her current role, she was a project scientist in the school of medicine at University of California, Irvine (UCI). Before starting her current role in industry, Yas' academic research interest was in neurobehavior with a focus on drug addiction and space radiation. She earned her BS in biology with a minor in neuroscience from UCLA, her PhD in neurobiology and behavior from UCI, and completed her postdoctoral training in neuro epigenetics at UCI.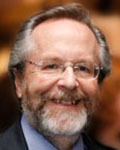 Tom Carew, PhD
Tom Carew is a Silver Professor of Neural Science at New York University. Before joining NYU, he was the Bren Professor and Chair of the Department of Neurobiology and Behavior at UC Irvine, and prior to that, he was the John M. Musser Professor of Psychology, and Professor of Molecular, Cellular and Developmental Biology, Yale University. Tom's research interests focus on the mechanisms of learning and memory, which he and his research team examines at a number of interactive levels, including: (i) behavioral, (ii) systems, (iii) circuit, (iv) synaptic and (v) molecular. Prior to joining the faculty at Yale, Tom was an Assistant Professor, and then Associate Professor of Medical Psychology, Department of Psychiatry, College of Physicians and Surgeons, Columbia University. Prior to these appointments, Tom was a postdoctoral fellow in the laboratory of Eric Kandel, first at NYU and then at Columbia University.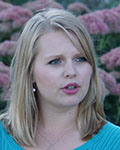 Ashley Kopec, PhD
Ashley Kopec is an Assistant Professor at Albany Medical College. She previously was a postdoc in the Bilbo lab at Massachusetts General Hospital/Harvard Medical School. Kopec's main interests lie in how experiences during adolescence can impact brain development, in turn altering risk or resilience to mental health disorders and cognitive decline. The Kopec lab focuses in particular on how microglial immune signaling during adolescence can change social development trajectories across the lifespan. She received her undergraduate degree in Psychology from Carroll University and her PhD in Neural Science from New York University. She completed her postdoctoral training at Massachusetts General Hospital/Harvard Medical School.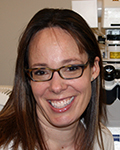 Kathryn J. Reissner, PhD
Kathryn (Kate) Reissner is an Associate Professor in the Department of Psychology and Neuroscience at UNC Chapel Hill. She received a Bachelor's degree in Chemistry from Duke University and a PhD from the Department of Neurobiology and Behavior at UC Irvine, studying synaptic plasticity in Aplysia californica. Following completion of a postdoctoral fellowship in the lab of Peter Kalivas at the Medical University of South Carolina, Dr. Reissner joined the faculty of UNC-CH in 2013. Research in the Reissner lab is focused on understanding the effects of drug abuse on astrocyte physiology and morphology, as well as the basic science of neuron-astrocyte communication. The Reissner lab has found that abstinence from cocaine self-administration results in progressive atrophy of nucleus accumbens astrocytes, which may contribute to long-lasting consequences of drug abuse. In addition to research, Dr. Reissner teaches at the undergraduate and graduate levels in the areas of brain and behavior, substance use biology, and learning and memory.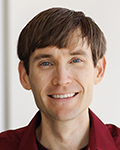 Chris Smith, PhD
Chris Smith is the Postdoctoral Affairs Program Administrator within the Office of Research and Innovation at Virginia Tech. He previously was a Postdoctoral Affairs Program Manager in the Graduate School at North Carolina State University, a role he assumed after postdoctoral training at Vanderbilt University. Currently, Chris's main research interests lie in Ph.D. career pathways and understanding the scientific workforce. Previously, he spent ten years studying the neurobiological and cognitive processes associated with human decision making, reward, and valuation processes as a graduate student and postdoc. He received his undergraduate degree in neuroscience from Furman University and his Ph.D. in neurobiology from the University of North Carolina at Chapel Hill.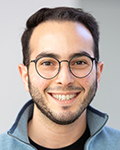 Ubadah Sabbagh PhD
Ubadah Sabbagh is a Postdoctoral Associate at the McGovern Institute at MIT, where he studies neural circuits underlying psychiatric and neurodevelopmental disorders. Dr. Sabbagh attended community college for three years before transferring to the University of Missouri–Kansas City, where he earned his bachelor's degree in biology. He later earned his PhD in Translational Biology, Medicine, and Health at Virginia Tech, where he studied the connections between the eyes and the brain.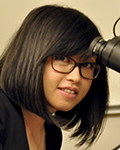 Wendy Xin, PhD
Wendy Xin is a postdoctoral fellow at the Weill Institute for Neurosciences, UCSF. She previously completed her PhD in neuroscience at the Johns Hopkins University School of Medicine. Wendy's research is focused on how oligodendrocytes and myelin shape neuronal circuit function during development and lifelong learning. 
Who can attend these webinars? This webinar will be complimentary for SfN members and $15 for non-members. Join or renew your membership for complimentary access.
Will the webinars be available on-demand? Yes, this webinar will be available on demand 1 week from the live broadcast.
Will a certificate of attendance be offered for this event? No, SfN does not provide certificates of attendance for webinars.
How do I access the conference on the live day? After registering, you will receive a confirmation email with the event link and the option to download calendar reminders.
What are the technology requirements for attending? This webinar will be hosted on Zoom Webinar. Instructions for joining and participating in a webinar can be found here.
Can I ask the presenters questions? Yes! You can submit any questions before the webinar through the registration form. During the webinar, you can submit questions through the Q&A box.
I have other questions not answered here. Email digitallearning@sfn.org with any other questions.
Review SfN's Code of Conduct, rules for virtual events in the Digital Learning Community Guidelines, and communications policies regarding dissemination of unpublished scientific data, listed below. SfN asks that conference attendees respect the sensitivity of information and data being presented that are not yet available to the public by following these guidelines:
Do not capture or publicly share details of any unpublished data presented.
If you are unsure whether data is unpublished, check with the presenter.
Respect presenters' wishes if they indicate that the information presented is not to be shared.
Webinar Refund Policy
What is the cancellation/refund policy for webinars?
If SfN changes fundamental details of the webinar (date, time, or speakers), non-member registrants may request a registration refund. To request a refund, please email digitallearning@sfn.org at least 48 hours before the event. Otherwise, refunds are not provided. All webinars are complimentary to SfN members.
SfN webinars can be watched on-demand if someone is unable to attend the live broadcast.