Navigating the Neuroscience Job Market During COVID-19 and Beyond

March 03, 2021
3:30 PM - 4:30 PM EST
The COVID-19 pandemic has created unprecedented challenges worldwide and has affected neuroscientists at all career stages. Neuroscientists who are actively looking for a postdoctoral fellowship or faculty position are facing hiring freezes and uncertainty. During this webinar, panelists based in academia and industry will highlight the challenges the pandemic has created for neuroscience employers and job seekers and provide job seekers with strategies for finding and applying for jobs at this time. Recent graduates, postdoctoral fellows, and early- and mid-career neuroscientists who are looking for a position in academia or industry are encouraged to attend.
Download and review additional questions answered by Navigating the Neuroscience Job Market During COVID-19 and Beyond panelists.
Speakers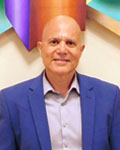 Edwin J. Barea-Rodriguez, PhD
Edwin J. Barea-Rodriguez, PhD is a professor of neuroscience and associate dean for student success and instructional innovation at The University of Texas, San Antonio. Barea-Rodriguez obtained his PhD in biopsychology from Southern Illinois University Carbondale. His primary focus is student success, retention, and improving pedagogy in STEM disciplines. He co-chairs the Post-Secondary Success group in My Brother's Keeper San Antonio (MBKSA) collaborative. He is a member of the NIH Advisory Committee to the Director (ACD) Working Group on Diversity (WGD). He has served as the Program Director of the National Institute of General Medical Sciences-funded Research Initiative for Scientific Enhancement (RISE) and the Maximizing Access to Research Careers (MARC) U-STAR programs.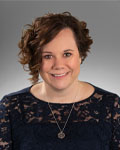 Jill Weimer, PhD
Jill Weimer is a developmental neuroscientist and oversees the management and continued development of the translational arm of Sanford Research in Sioux Falls, South Dakota. Weimer is also the senior vice president of discovery research and gene therapy science for Amicus Therapeutics. Her research program focuses on the molecular mechanisms mediating development of the cerebral cortex and how disruption in these processes can lead to a whole host of neural pediatric disorders, including Batten's disease and Neurofibromatosis Type 1. Work in Weimer's lab helped lead to the first ever gene therapy trial programs for CLN3 and CLN6 – Batten disease. She received her bachelor's degree and PhD in neuroscience from the University of Rochester. She completed her postdoctoral training in the Neuroscience Research Center at the University of North Carolina in Chapel Hill with a focus on developmental neuroscience.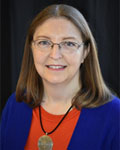 Mary Morrison, PhD
Mary Morrison is co-coordinator of the neuroscience program at Lycoming College. Morrison earned her BA in molecular biology from Princeton University and her PhD in microbiology and immunology from Columbia University, followed by postdoctoral training in neuroscience at Columbia University and The Scripps Research Institute. She teaches introductory biology, cell biology, immunology, neuroscience, research methods, and field ornithology courses. Her research program with undergraduates explores murine cerebellar Purkinje neuron development. She is a Lycoming partnership mentor, helping to recruit and advise undergraduate students from underrepresented minorities. She is the outgoing President of Faculty for Undergraduate Neuroscience (FUN). She served as the biology department chair at Lycoming College, managing numerous hiring searches.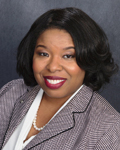 Michelle D. Jones-London, PhD
Michelle D. Jones-London serves as chief of the Office of Programs to Enhance Neuroscience Workforce Diversity (OPEN-WD). In this position, Jones-London plays a critical role in guiding the Institute's diversity efforts and chairs the NINDS Diversity Working Group. Jones-London is also a program director at NINDS. She earned her PhD in neuroscience from the department of neuroscience and anatomy at Pennsylvania State University College of Medicine. Her research interests have focused on understanding monoaminergic neurotransmitter regulation and mechanisms of behavioral psychopharmacology in animal models of disorders such as ADHD, Tourette Syndrome, and depression. Her trans-NIH efforts include oversight for the NIH Blueprint ENDURE and DSPAN (F99/K00) programs and the BRAIN Initiative Diversity K99/R00.