This event took place on January 23 - 24, 2019 and is no longer available on-demand.
We all have learned stereotypes that unconsciously influence how we see ourselves and others. Like perceptual illusions, some biases persist even once we are aware of them. Implicit bias impacts diverse scientific communities, ultimately limiting the potential of neuroscientists and inhibiting discovery.
In this virtual conference, organized by Ione Fine (University of Washington), Alicia Izquierdo (UCLA), and Yael Niv (Princeton University), you will learn practical strategies for recognizing and overcoming implicit bias and increasing diversity in your labs and institutions, as well as the neuroscience field at large.
From 15 experts, including scientists, lawyers, business and philosophy professors, book authors, and NPR podcast hosts, you will learn about and gain strategies to address:
Implicit bias in academia: why it's there and what we can do about it.
Social dynamics.
Mentoring in light of implicit biases.
Recruitment, selection, and evaluation.
Negotiation.
Diversifying the pipeline.
Wednesday, January 23, 2019
Click on each session title to reveal its description.
---
Session 1: Keynote Lecture – Implicit Bias in Academia
Speakers: Mahzarin Banaji
Time: 11:00 a.m. – 11:45 a.m. EST
---
Session 2: Creating Opportunities for Everyone
Speakers: Kimberlé Crenshaw, Yael Niv
Time: 12:00 p.m. – 1:00 p.m. EST
---
Session 3: Judgment Biases – Where Do They Come From? What Can We Do About Them?
Speakers: Anne Churchland, Andrei Cimpian, Ione Fine
Time: 1:15 p.m. – 2:25 p.m. EST
---
Session 4: Wrap-Up – What We Heard and Q&A
Speakers: Ione Fine, Jeannie Yandel, Eula Scott Bynoe
Time: 2:30 p.m. – 3:30 p.m. EST
---
Thursday, January 24, 2019
Click on each session title to reveal its description.
---
Session 1: Keynote Lecture – Implicit Bias in Neuroscience and Beyond
Speakers: Cordelia Fine
Time: 11:00 a.m. – 11:30 a.m. EST
---
Session 2: Diversifying the Pipeline
Speakers: Ketema Paul, Carmen Maldonado-Vlaar, Daryl Davies
Time: 11:45 a.m. – 12:45 p.m. EST
---
Session 3: Negotiation
Speakers: Andrea Schneider, Laura Kray
Time: 1:00 p.m. – 2:15 p.m. EST
---
Session 4: Wrap-Up – What We Heard and Q&A
Speakers: Cordelia Fine, Ione Fine, Jeannie Yandel, Eula Scott Bynoe
Time: 2:20 p.m. – 3:30 p.m. EST
---
Speakers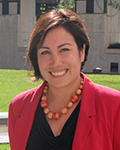 Alicia Izquierdo, PhD
Alicia Izquierdo is a co-organizer of this virtual conference and an associate professor at the University of California, Los Angeles psychology department's behavioral neuroscience and learning and behavior areas. She received a BS in biology and psychology from Emory University and a PhD in cognitive neuroscience through the graduate partnership program between NIH and The George Washington University. After completing her doctoral work at National Institute of Mental Health, she spent two years as a postdoctoral fellow at National Institute on Alcohol Abuse and Alcoholism before joining academia. Izquierdo's main research interests center on understanding the brain mechanisms of reward-related learning and choice, the incorporation of costs in decision making, and the influence of uncertainty and risk in adaptive learning. She is active in a number of national organizations and initiatives that promote diversity in STEM.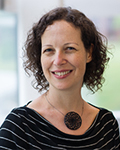 Yael Niv, PhD
Yael Niv is a co-organizer of this virtual conference and a professor in the psychology department and the Princeton Neuroscience Institute at Princeton University. Her lab's research focuses on the neural and computational processes underlying reinforcement learning and decision-making, and the interaction between the cognitive processes of learning, attention, and memory. She recently co-founded the Rutgers-Princeton Center for Computational Cognitive Neuropsychiatry (ccnp.princeton.edu) and is doing research in computational psychiatry. Niv also devotes considerable time and effort to mitigating gender bias in neuroscience through individual mentoring, efforts like biaswatchneuro.com, and creating alternative (online) support structures for faculty who may not have easy access to mentors and role models (NeuroTeam).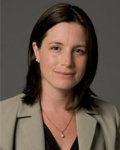 Ione Fine, PhD
Ione Fine is a co-organizer of this virtual conference, full professor at the University of Washington, and fellow of the Optical Society of America. Her research examines the mechanisms of plasticity in the human brain by linking changes in behavior to changes in neuroanatomy, with a focus on the effects of early blindness and prosthetic vision. She received her undergraduate degree from Oxford University and PhD from the University of Rochester, and she carried out postdoctoral research at the University of California, San Diego.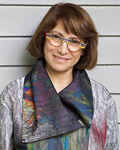 Mahzarin Banaji, PhD
Mahzarin R. Banaji is the Richard Clarke Cabot Professor of Social Ethics in the department of psychology at Harvard University. Banaji studies the disparities between conscious expressions of values, attitudes, and beliefs on the one hand, and less conscious, implicit representations of mental content on the other. Her work has emphasized the possibility that values and aspirations can be inconsistent with behavior. Her current research interests focus on the origins of social cognition and applications of implicit cognition to improve organizational practices. Banaji was born and raised in India. She received her PhD from Ohio State University and did postdoctoral work at the University of Washington.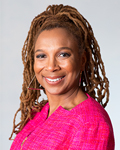 Kimberlé Crenshaw, JD
Kimberlé Crenshaw, professor of law at the University of California, Los Angeles and Columbia Law School, is a leading authority on civil rights, black feminist legal theory, and race, and racism and the law. She is the founding coordinator of the Critical Race Theory Workshop and co-editor of the volume, Critical Race Theory: Key Documents That Shaped the Movement. Crenshaw's groundbreaking work on "intersectionality" has traveled globally and was influential in the drafting of the equality clause in the South African Constitution. Crenshaw is the co-founder and executive director of the African American Policy Forum, a gender and racial justice legal think tank, and the founder and executive director of the Center for Intersectionality and Social Policy Studies at Columbia Law School. She is a leading voice in calling for a gender-inclusive approach to racial justice interventions, having spearheaded the Why We Can't Wait Campaign and co-authored Black Girls Matter: Pushed Out, Overpoliced, and Underprotected, and Say Her Name: Resisting Police Brutality Against Black Women.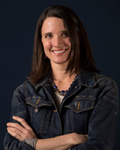 Anne Churchland, PhD
Anne K. Churchland is an assistant professor at Cold Spring Harbor Laboratory. Churchland received her PhD in neuroscience from the University of California, San Francisco and did a postdoctoral fellowship at the University of Washington in the physiology and biophysics department. In starting her own laboratory, Churchland began studying decision-making using rodent models, to take advantage of emerging tools for circuit dissection. Her laboratory has been a major player in bringing behavioral paradigms to rodents that have been successful in elucidating neural mechanisms in humans and primates, including perceptual decision-making and multisensory integration. She is a founding member of the International Brain Laboratory, a collaboration of 21 experimentalists and theorists that aims to generate a brain-wide theory of decision-making.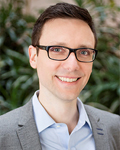 Andrei Cimpian, PhD
Andrei Cimpian (http://CimpianLab.com) is an associate professor of psychology at New York University. One of his main areas of expertise is academic achievement and motivation. Among other topics, he has investigated common cultural beliefs about intellectual ability, including stereotypes about who has such ability, and the effects these beliefs have on young people's aspirations and achievements. In a second line of work, Cimpian investigates the development of children's concepts of natural kinds and social groups, and their explanations for what they observe in the world. His research has been published in top journals, such as Science, Behavioral and Brain Sciences, and Psychological Science, earning him the 2018 American Psychological Association Distinguished Scientific Award for Early Career Contribution to Psychology. Media outlets such as The New York Times, The Atlantic, The Washington Post, NPR, and The Economist have covered his work. Cimpian earned a PhD in psychology from Stanford University.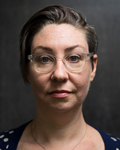 Jeannie Yandel
Jeannie Yandel has always been a sucker for a good story. And she had an epiphany one morning listening to Morning Edition — the consistently best stories out there were coming from NPR. So, in 2001, she started as an intern at KUOW, working for Weekday. Since then, Jeannie's produced nearly every show out of KUOW, including The Conversation and The Record. She has won awards for her reporting and her interviewing. Now she makes new shows as an editor with KUOW's podcast team, and she co-hosts the podcast Battle Tactics For Your Sexist Workplace.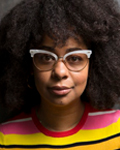 Eula Scott Bynoe
Eula Scott Bynoe was born and raised in Seattle, Washington. She considers herself a community-creating activist focused on bringing people together to create social change through love and fun. She also has the privilege of supporting families in labor, which she describes as, "watching the world get better and more beautiful to the tune of the most enlightening voice singing the most heartwarming song."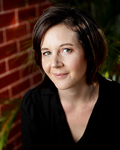 Cordelia Fine, PhD
Cordelia Fine is a professor in the history and philosophy of science program at the University of Melbourne. She is the author of A Mind of Its Own, Delusions of Gender, and Testosterone Rex, the latter winning the 2017 Royal Society Insight Investment Science Book Prize. Fine is also the recipient of the 2018 Edinburgh Medal, a prestigious award that recognizes scientists who have excelled in their field and contributed significantly to our understanding of humanity. She received the award for her work in challenging gender bias in science and for her contributions to public debates about gender equality. Fine earned her BA in experimental psychology from Oxford University, an MPhil in criminology from Cambridge University, and a PhD in psychology (based at the Institute of Cognitive Neuroscience) from University College London.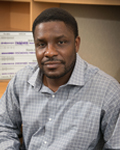 Ketema Paul, PhD
Ketema Paul is a professor in the department of integrative biology and physiology at the University of California, Los Angeles. He studies the genetic, molecular, and neural underpinnings of sleep. His primary interests are comprised of uncovering the mechanisms responsible for the negative effects of sleep deprivation. He also probes the origins of gender/sex differences in the ability to recover from sleep loss in order to develop therapeutic targets for sleep disorders that disproportionately affect women. Paul's work has shown sex differences in daily sleep amount are dependent on circulating reproductive hormones, while sex differences in the ability to recover from sleep loss are relatively insensitive to them. His current research involves applying a forward genetics approach to uncover the core genes responsible for sleep-wake regulation and the impairing effects of sleep loss. Effective treatments for common sleep-wake disorders are elusive. Paul conducts a forward genetics approach to facilitate gene identification that takes advantage of natural variation occurring in sleep-replete and sleep-deprived mice. This approach applies the most cutting-edge genome mapping, positional cloning, and DNA sequencing techniques to identify the genetic origins of unique sleep phenotypes in transgenic mouse models. These studies are expected to identify novel sleep regulatory genes and lead to the development of new therapeutic targets and improved treatments for sleep disorders.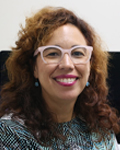 Carmen Maldonado-Vlaar, PhD
Carmen S. Maldonado-Vlaar is a professor of neuroscience the department of biology at the University of Puerto Rico Rio Piedras Campus, where she been for 21 years. She has successfully mentored dozens of underrepresented minority (URM) graduate and undergraduate students. Moreover, she is an active teacher and has participated in all of the neuroscience courses offered in her department at the undergraduate and graduate levels. In addition, she served for three years as member of the Training Advisory Committee for APA-Diversity in Neuroscience, is currently the assistant editor for Behavioral Neuroscience, and, for the last five years, she has been The Leadership Alliance institution coordinator at her institution. For five years, she also served as chair of the biology department. Since 2010, she took a leadership role in establishing a campus-wide undergraduate multidisciplinary research office funded by a Title V grant from the Department of Education. In December 2017, she was appointed as dean of the graduate school and research at her institution. She also currently is a co-PI and scientific mentor of the NeuroID program funded by the NIGMS-ENDURE division aimed at training undergraduate students from different academic institutions in Puerto Rico in the field of neuroscience. More than 50 Puerto Rican undergraduate students that have obtained research experience in her laboratory have continued their graduate training at medical schools or in PhD or MD/PhD neuroscience programs in Puerto Rico and abroad. She has also successfully graduated five PhD and three MS students in the field of behavioral neuropharmacology. Maldonado-Vlaar's scientific agenda is based on an ongoing interest to characterize and discover potential therapeutic cellular targets that could be used in cocaine addiction treatment. She has combined molecular, behavioral, and neuroanatomical approaches in a multidisciplinary strategy to study the neurobiology of cocaine addiction. Using cocaine conditioning protocols and the intravenous cocaine self-administration (SA) paradigm as methodological tools, her laboratory investigated the role of several neurochemical and molecular substrates implicated in cocaine dependence. Maldonado-Vlaar earned her BS in biology and psychology from the University of Puerto Rico-Rio Piedras and PhD in psychology/neuroscience from Northeastern University. She completed postdoctoral training at The Scripps Research Institute.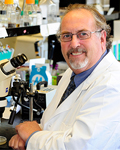 Daryl Davies, PhD
Daryl Davies is a professor in the Titus Family Department of Clinical Pharmacy and director of the Master's program in management of drug development in the department of regulatory and quality sciences at the School of Pharmacy at the University of Southern California (USC). Davies is also the director of undergraduate education at the School of Pharmacy, where he has taken the lead role in the development and management of the school's first undergraduate major, pharmacology and drug development, and a new minor, science and management of biomedical therapeutics. He is also the undergraduate faculty adviser for the School of Pharmacy Trojan Admission Pre-Pharmacy (TAP) program and director of the STAR program, a cooperative venture in science education between the USC's Health Sciences Campus and Francisco Bravo Medical Magnet High School in East Los Angeles. In addition to his educational activities, Davies leads a research team at USC, where his laboratory is working to discover and develop novel therapeutics for the treatment of neurodegenerative diseases and alcoholism. He is considered a pioneer by his peers in the field of purinergic receptors and their role in CNS regulation of alcohol-induced changes in alcohol intake and signaling. Davies is a firm believer in using an interdisciplinary approach. To this end, his group works with a team of collaborators who use a combination of pharmacological, toxicological, electrophysiological, molecular, computational chemistry, molecular modeling, and regulatory expertise to discover and develop new drugs.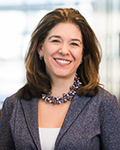 Andrea Schneider, JD
Andrea Kupfer Schneider is a professor of law at Marquette University Law School, where she has taught dispute resolution, negotiation, ethics, and international conflict resolution for over 20 years. She is the director of Marquette's nationally-ranked dispute resolution program. She frequently publishes law review articles and book chapters on negotiation, gender, international conflict, and dispute systems design and has co-authored several leading legal textbooks on ADR, negotiation, and mediation. Schneider is a founding editor of Indisputably, the blog for ADR law faculty, and started the Dispute Resolution Works-in-Progress Annual Conference in 2007. She was named 2009 Woman of the Year by the Wisconsin Law Journal and, in 2016, gave her first TEDx talk, "Women Don't Negotiate and Other Similar Nonsense." Schneider was named the 2017 recipient of the ABA Section of Dispute Resolution Award for Outstanding Scholarly Work. Her most recent book is Smart & Savvy: Negotiation Strategies in Academia. She regularly gives negotiation trainings for businesses and universities around the world. She received a BA cum laude from Princeton University and a JD cum laude from Harvard Law School.
Laura Kray, PhD
Laura Kray is the Warren E. and Carol Spieker Professor of Leadership at the Walter A. Haas School of Business at the University of California at Berkeley, where she has been on the faculty since 2002. Kray is an expert on the role of mindsets and gender stereotypes on workplace behavior, including negotiations, leadership, and ethical decision-making. Her work has been supported by NSF and has been recognized with multiple best research awards from the Academy of Management and International Association of Conflict Management. Her research has been featured in a wide range of media outlets, including Washington Post, New Yorker, National Public Radio, Harvard Business Review, New York Times, Financial Times, Slate, Forbes, Huffington Post, Daily Beast, Scientific American, Business Week, and Time.com. In 2008, she founded the Women's Executive Leadership Program of Berkeley Executive Education, and she has been the faculty director ever since. Currently, Kray is faculty director of Berkeley-Haas's Center for Equity, Gender, and Leadership. In 2018, she was elected a fellow at the Association for Psychological Science and the Society for Personality and Social Psychology. From 2017-2018, she was a fellow at the Center for Advanced Study in the Behavioral Sciences at Stanford University, where her project aims to debunk common myths about the gender pay gap.