Mentoring: Why The Field Depends on It
What do you do as a mentor, and why do you take the time to mentor? No matter the reason, it's clear that mentoring is fundamental to the success of individuals and the development of the neuroscience field. Get inspired by these experts, who share what mentoring means to them.
Speakers
Anne Young, PhD
Anne Young is chair of SfN's Government and Public Affairs (GPA) Committee, former neurology chief of Massachusetts General Hospital, and distinguished Julieanne Dorn professor of neurology at Harvard Medical School. Her research and neurology practice focuses on neurodegenerative disorders such as Parkinson's disease. Anne has been involved in advocacy throughout her service on the GPA Committee and during her tenure as president of SfN from 2003 to 2004.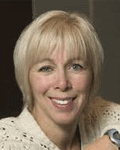 Freda Miller, PhD
Freda Miller is senior scientist and professor at the Hospital for Sick Children Research Institute and the University of Toronto. She is a Canada Research Chair in developmental neurobiology and an elected fellow of the Royal Society of Canada and the American Association for the Advancement of Science. She was previously secretary of SfN and president of the International Society for Developmental Neuroscience. She is interested in development and repair of the nervous system and is best known for her studies of neural and dermal stem cells and of neuronal growth, survival, and apoptosis. She obtained her BSc degree in biochemistry at the University of Saskatchewan, Saskatoon, and her PhD degree in medical sciences from the University of Calgary, Alberta. She completed her postdoctoral training at the Scripps Research Foundation. She then held faculty positions at the University of Alberta, Edmonton, and the Montreal Neurological Institute at McGill University, Quebec. Dr. Miller was a Howard Hughes Medical Institute international research scholar from 2007 to 2011.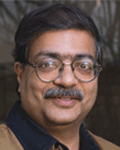 Sumantra Chattarji, PhD
Sumantra Chattarji is a professor at the National Centre for Biological Sciences, part of the Tata Institute of Fundamental Research. Sumantra received his MSc in physics from the Indian Institute of Technology, Kanpur. He then earned a PhD in neuroscience, under the supervision of Professor Terry Sejnowski, at Johns Hopkins University and the Salk Institute. After post-doctoral research at Yale University and MIT, he started his own laboratory at the National Centre for Biological Sciences, Bangalore, India in 1999. His research has shown that prolonged stress leaves its mark by enhancing both the physiological and structural basis of synaptic connectivity in the amygdala, thereby triggering the emotional symptoms observed in stress-related psychiatric disorders. His lab also studies synaptic defects and their reversal in Fragile X Syndrome, the leading identified cause of autism. His collaborators include Professor Bruce McEwen at Rockefeller University and Professor Susumu Tonegawa, a Nobel laureate at MIT. Dr. Chattarji was awarded the International Senior Research Fellowship by the Wellcome Trust and the Vision 2008 Award by the Fragile X Research Foundation. He is on the editorial board of several international journals and is a member of various policy-making committees of international societies related to neuroscience. He is also the director of the recently established Center for Brain Development and Repair at The Institute for Stem Cell Biology and Regenerative Medicine in Bangalore.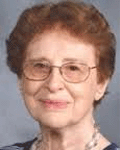 Bernice Grafstein, PhD
Bernice Grafstein is a professor of physiology and biophysics, Vincent and Brooke Astor Distinguished professor in neuroscience, and Brain and Mind Research Institute professor of neuroscience at Weill Cornell Medical College. She was president of SfN and is currently a trustee and vice president of the Grass Foundation. Bernice received her BA in physiology at the University of Toronto and her PhD in neurophysiology at McGill University. . Her thesis work was on the mechanism of cortical spreading depression, which appears as a wave of decreased electrical activity advancing slowly over the grey matter. This phenomenon has been recognized as playing an important role in migraine, stroke and other cortical pathology, and her contributions established the role of the extracellular movement of potassium ions in propagation of spreading depression.. She subsequently became interested in nervous system development and regeneration and is known for her work on intracellular transport of protein in normal and regenerating neurons, as well as other forms of molecular signaling among various cell types in the brain.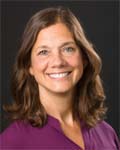 Marina Picciotto, PhD
Marina Picciotto is the Charles B.G. Murphy Professor of Psychiatry in the Child Study Center of Neuroscience and Pharmacology at Yale University, where she has been on the faculty since 1995. Dr. Picciotto's research interests lie in understanding the role of molecular signaling in complex behavior, focusing on the function of acetylcholine and its receptors in learning, development, and circuit function. She received her undergraduate degree in biological sciences from Stanford University and her PhD in Molecular Neurobiology from Rockefeller University. She completed her postdoctoral training at the Institute Pasteur in Paris.