In Their Words: Keys to a Successful Postdoc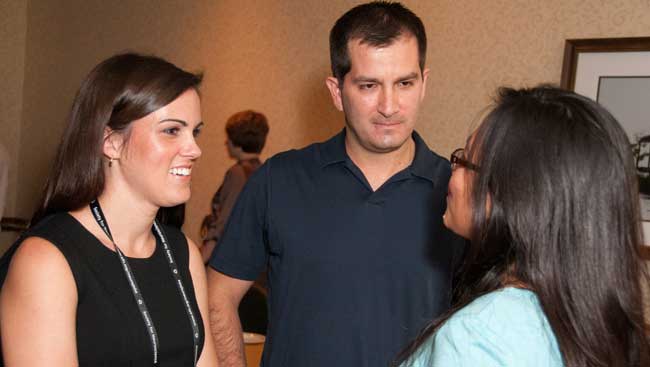 Many factors can contribute to your success as a postdoc. These three neuroscientists highlight what most positively impacted their postdoc experiences and long-term success. See what you can learn from them, and share your own "postdoc essentials" in the comments.
Sherilynn Black, PhD: "One of the most important components is being matched with an extremely strong mentor. My postdoc adviser was not only relatable and easy to talk to, he was extremely supportive and nurturing of my career. We had lots of conversations about my strengths he thought would promote me to the next level. If you have someone that's really proactive in terms of getting you placed where you need to be, that will allow you to be very successful later on."
Penny Dacks, PhD: "I've been very lucky with the mentors in my career so far. Both my PhD adviser and my postdoctoral advisor are really wonderful scientists and they are very interested in my career success and happiness as a scientist and a trainee.
There are two really important things to have in any mentoring relationship — open communication and trust. Nobody can mentor you well unless you communicate. So, if your mentor doesn't understand what your real passion is, they won't understand what your real issues are, and they are not going to be able to give you the best advice.
It's important that you can openly acknowledge whatever issues you have with your mentors. For example, for someone who may be considering leaving academia, your mentor should encourage you to find whatever career path is going to make you happiest and not perceive it as giving up. By that same token, if you are staying in academia and having issues with your adviser or your science, your mentor should be somebody you can trust."
Jean-Francois Gariepy, PhD: "Make contributions to science that are original — don't just be a follower. Come up with your own ideas about how you see the future of neuroscience and your particular field. Don't necessarily try to catch the current wave, but think about what neuroscience could look like in 20 years. If you can find a way to create new ideas that are pertinent in today's neuroscience, I think you can deem that a success."
Adapted from
Postdoc Stories: Essentials to Success
.
Speakers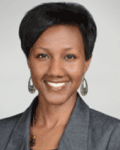 Sherilynn Black, PhD
Sherilynn Black is an assistant professor in the Practice in Medical Education in the Duke University School of Medicine. She completed her BS in psychology (biology minor) as a Morehead-Cain Scholar at the University of North Carolina at Chapel Hill (UNC-Chapel Hill) and graduated with highest honors. She then completed her PhD in the department of neurobiology at Duke University and completed additional studies at UNC-Chapel Hill's School of Education. Sherilynn currently serves as the associate vice provost for faculty development at Duke University School of Medicine.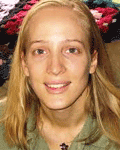 Penny Dacks, PhD
Penny Dacks is the assistant director for aging and Alzheimer's prevention at the Alzheimer's Drug Discovery Foundation. Penny is responsible for all aspects of this program, started in 2012 to evaluate, communicate, and accelerate the development of scientific evidence for proposed strategies to promote health aging and prevent Alzheimer's disease, related dementias, and cognitive aging. As part of this mission, Cognitive Valley was launched in 014 to provide an open resource to the public on the state-of-the-science behind any and all suggested preventative therapies Penny trained in neuroscience at the Mount Sinai School of Medicine, University of Arizona, and Queen's University,) with individual fellowships from NIH, the Evelyn F. McKnight Brain Research Foundation, ARCS Foundation, and Hilda and Preston Davis Foundation. She is a member of SfN, the Gerontological Society of America, Endocrine Society, and Association for Women in Science.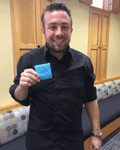 Jean-François Gariépy, PhD
Jean-François Gariépy is the host and creator of NEURO.tv. In 2012, he completed a PhD on the neural basis of respiratory and locomotor control at the Université de Montréal. Francois Gariepy co-directed the Kickstarter campaign to fund NEURO.tv, and is active on Twitter.