August 30, 2023
1:00 PM - 2:00 PM EDT
In this webinar, we will briefly discuss the advantages and limitations of various graphics editing software. We will walk through, step-by-step, how to draw clear and captivating scientific illustrations using Adobe Illustrator and how to avoid common mistakes. If you have never used Illustrator and want to know what it is, or if you are a novice and want to step up your illustrating potential, or an experienced user but want to learn some tips and tricks, this webinar will be very useful.
The questions that were asked during the Q&A portion of these webinars can be found in the Extended Discussion Forum located in the Neuronline Community.
Learning Objectives:
1. Apply the basics of Adobe Illustrator to save you time and make your scientific presentations stand out.
2. Understand how and why Adobe Illustrator is useful for creating posters, presentations, figures and diagrams.
Disclosure Statement:
Additional tutorial videos can be found on the Adobe Illustrator for Scientist YouTube channel. I have monetized the above YouTube channel and plan to briefly promote it during the webinar series.
NOTE: This is a two-part series, and both parts will be available to view on demand after Part 2, on August 30. You can attend Part 2 even if you were not able to attend Part 1.
Speaker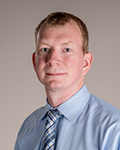 Curtis Neveu, PhD
Curtis Neveu is a senior research scientist in the Department of Neurobiology and Anatomy at McGovern Medical School, a part of UTHealth Houston. He completed his PhD with Professor Jack Byrne. In addition to his research using voltage-sensitive dye imaging of neuronal populations during learning, he uses his artistic abilities for several outreach projects. These projects include an interactive website for children to learn neuroscience and the Adobe Illustrator for Scientists YouTube channel, which provides tutorials on making captivating scientific illustrations and figures.
Who can attend these webinars? All webinars in this series are complimentary to SfN members. Join or renew for access. These webinars are $15 for non-members.
Will the webinars be available on-demand? Yes, all webinars will be available to watch on-demand one week after the live broadcast.
How do I access the conference on the live day? After registering, you will receive a confirmation email with the event link and the option to download calendar reminders.
What are the technology requirements for attending? These webinars are hosted on Zoom Webinar. Instructions for joining and participating in a webinar can be found here.
Can I ask the presenters questions? Yes! You can submit any questions before the webinar through the registration form. During the webinar, you can submit questions through the Q&A box.
I have other questions not answered here. Email digitallearning@sfn.org with any other questions.
Review SfN's Code of Conduct, rules for virtual events in the Digital Learning Community Guidelines, and communications policies regarding dissemination of unpublished scientific data, listed below. SfN asks that conference attendees respect the sensitivity of information and data being presented that are not yet available to the public by following these guidelines:
Do not capture or publicly share details of any unpublished data presented.
If you are unsure whether data is unpublished, check with the presenter.
Respect presenters' wishes if they indicate that the information presented is not to be shared.
Webinar Refund Policy
What is the cancellation/refund policy for webinars?
If SfN changes fundamental details of the webinar (date, time, or speakers), non-member registrants may request a registration refund. To request a refund, please email digitallearning@sfn.org at least 48 hours before the event. Otherwise, refunds are not provided. All webinars are complimentary to SfN members.
SfN webinars can be watched on-demand if someone is unable to attend the live broadcast.