How to Write an Accurate Concise and Meaningful Significance Statement

August 03, 2016
12:00 PM - 1:00 PM EDT
This webinar will provide scientists with information about how to develop precise and effective significance statements to accompany their work. These statements are increasingly being used by agencies reviewing science for funding opportunities, editorial reviewers for publication in scientific journals, and the media.
The goal of this webinar is to inform the neuroscience community about the benefits of creating a significance statement in a way that peaks the interest of others in the field, as well as laypersons, which can lead to opportunities for published research and/or funding.
Speakers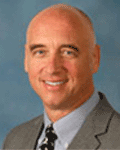 Scott Thompson, PhD
Scott Thompson is the chair of the department of physiology and professor of physiology and psychiatry at University of Maryland School of Medicine. His research focus is primarily on the biological basis of depression. Using realistic animal models of depression, he has formulated a new way of thinking about what's wrong in the depressed brain, enabling his lab to develop a novel class of drugs as rapidly acting antidepressants. He has served in leadership positions at SfN as Program Committee chair and, currently, as Public Education and Communication Committee chair. One of his goals in this capacity is to promote the ability of all SfN members to communicate their science to the general public.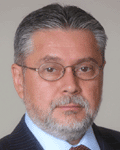 René Etcheberrigaray, MD
René Etcheberrigaray is the deputy director of NIH's Center for Scientific Review's brain disorders and clinical neuroscience integrated review group. Previously, Rene was an NIH Fogarty International Center postdoctoral fellow, studying ion channel physiology and molecular neurobiology in NIH's National Institute of Neurological Disorders and Stroke Intramural Lab. He has also studied potential therapeutic targets for Alzheimer's disease and the role of calcium regulation and amyloid processing in the pathogenesis of Alzheimer's disease.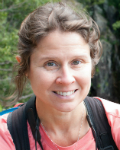 Teresa Esch, PhD
Teresa Esch is a features editor at The Journal of Neuroscience. In the role, she writes This Week in the Journal and edits Journal Club articles, in addition to overseeing the review of other features. Esch earned her PhD from The University of Virginia and completed postdoctoral work at the University of California, San Diego.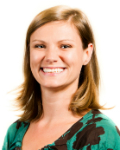 Laura Sanders, PhD
Laura Sanders is a neuroscience writer who reports on the latest mysteries of the mind and blogs about the science of raising kids. She earned her PhD in molecular biology from the University of Southern California, where she studied the nerve cells that compel a fruit fly to perform a dazzling mating ritual full of singing and dancing. Sanders also holds undergraduate degrees in creative writing and biology from Vanderbilt University, where she was a National Merit Scholar.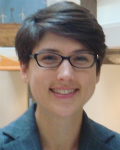 Sarah Bates
Sarah Bates is a public affairs specialist at NSF, where she oversees communications for the Directorate for Engineering and is NSF communications lead for The BRAIN Initiative. Prior to joining NSF, Bates was a science writer and media officer for SfN. She helped launch BrainFacts.org, a public information initiative of The Kavli Foundation, Gatsby Charitable Foundation and SfN. Bates has Master's degrees in magazine, newspaper, and online journalism from the S.I. Newhouse School for Public Communications at Syracuse University, a Master's degree in astronomy from New Mexico State University, and an undergraduate degree in physics from Hendrix College.