How to Spot an Inclusive Work Environment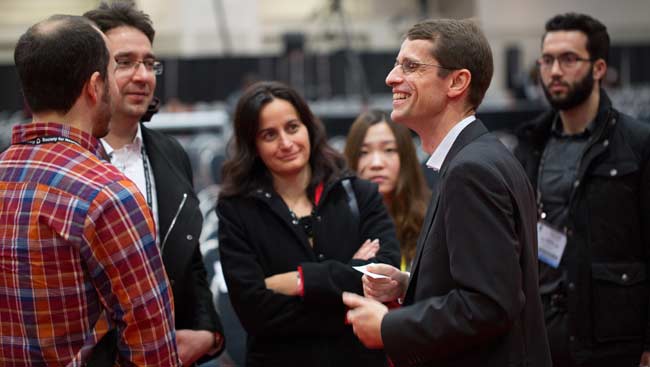 This resource was featured in the NeuroJobs Career Center. Visit today to search the world's largest source of neuroscience opportunities.
Do you ever enter a lab, meeting, or lunchroom feeling like you need to hide your personality to fit in? That you can't offer a great new idea, share honest feedback, or admit to leaving early for family reasons?
If so, what you're experiencing is the need to be included. And it's not a silly feeling, either. Research shows that you'll be more creative, productive, and collaborative when you're accepted.
So what is inclusion exactly? According to Deloitte, inclusion is "how fully the organization embraces new ideas, accommodates different styles of thinking … creates a more flexible work environment, enables people to connect and collaborate, and encourages different types of leaders."

Whether you're considering a job offer or sitting on a taskforce to improve institutional policies, you need to know what makes an environment inclusive or non-inclusive.
Spot the telltale signs with these pointers:
Inclusive:
Respect
Honesty, in authorship, ideas, and feedback
Tolerance
Acceptance
Understanding
Compassion
Diversification of gender, culture, and other influencers
Equity
Positive Mentorship/Leadership
Knowledge- and resource-sharing
Encouragement of innovative ideas
Consideration of needs of students, faculty, and others
Available and flexible mentors who maintain an open-door policy
Collaborative environment, with partnerships and team projects
Defined roles and responsibilities
Institutional Policies
Agendas for meetings are used, and expectations are set ahead of time for meetings and projects
Set organizational strategies and goals
Transparency
Positive reinforcement and advocacy for students and faculty
Teamwork, celebrating triumphs and learning from mistakes together
Social chairs or committees are part of the organization
Networking
Communication
Open dialogue
Freedom of expression
Not Inclusive:
Lack of Respect
Dishonesty
Judgmental and gossip heavy
Bias
Intolerance
Lack of sensitivity and/or discrimination against certain genders and cultures
Harmful competition and rivalry among students and faculty
Lack of Communication
Close-minded
Not open to new ideas and suggestions
Non-Collaborative Efforts
Cliques
No teamwork, with a lack of support for colleagues
Rigid boundaries
Antisocial and withdrawn behaviors
Lack of idea- and resource-sharing
Adapted from a Celebrating Women in Neuroscience discussion, "What makes a work environment inclusive or not inclusive?"