How to Plan for SfN's Annual Meeting as a Trainee
Planning for SfN's annual meeting can be overwhelming, but it doesn't have to be.
To help you navigate the different types of event sessions and create your schedule, SfN's Trainee Advisory Committee Working Group created this sample agenda for you.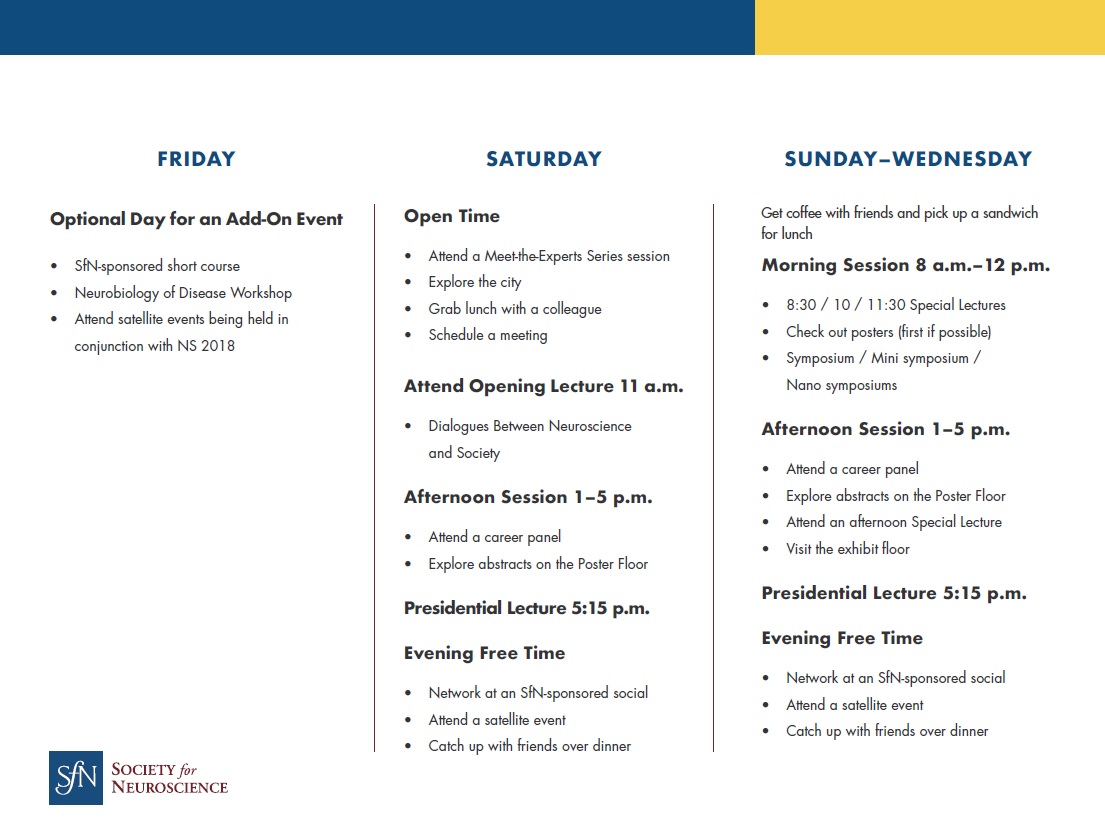 Use this agenda to get an idea of the various events taking place, other activities to consider, and how to block out your time. Then, create your own schedule to make sure you can take advantage of the learning and professional development opportunities that match your interests.
Also be sure to check out the curated itineraries, including one for undergraduates and one for graduate students and postdocs, in the Neuroscience Meeting Planner.