October 03, 2014
12:00 PM - 1:00 PM
This resource was featured in the NeuroJobs Career Center. Visit today to search the world's largest source of neuroscience opportunities.
Six seconds. That's all it takes for a reviewer to put your resume or CV in the "keep" or "discard" pile. So to be a successful candidate, you need to make a strong impression.
Watch this webinar to learn the strategies that will best showcase your value on a CV or resume and earn you that coveted position.
Speakers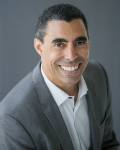 Bill Martin, PhD
Bill Martin leads the neuroscience therapeutic area of Janssen Research & Development, LLC in discovering and developing important new therapies for people living with brain disorders. Prior to joining BlackThorn, Martin worked at Theravance Biopharma, where his responsibilities ranged from drug discovery and development, to research portfolio planning and business development. He is the chair of SfN's Government and Public Affairs Committee. Martin graduated from Swarthmore College and earned his PhD from Brown University. He conducted postdoctoral research at the Keck Center for Integrative Neuroscience at the University of California, San Francisco.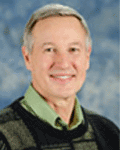 Gary Dunbar, PhD
Gary L. Dunbar is the John G. Kulhavi Professor of Neuroscience, the E. Malcolm Field Endowed Chair, and the director of the neuroscience program at Central Michigan University. He also serves as the executive director of Field Neurosciences Institute. He is a former president of SfN's Michigan chapter, the Faculty for Undergraduate Neuroscience, and the American Society for Neural Therapy and Repair and senior editor of the Journal of Undergraduate Neuroscience Education. His teaching and research interests are primarily in the area of behavioral neuroscience. Dunbar earned his BA in psychology and BS in biopsychology from Eckerd College, MA in psychology and MS in biology from Central Michigan University, and PhD in biopsychology from Clark University.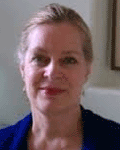 Francine T. Mahak, PhD
Francine Mahak is a career counselor for graduate students in science and engineering at the University of Utah. She coaches students on communication and other career skills as they prepare to transition to professional roles. As an experienced consultant in business and technical communication, Mahak has designed many training and simulation programs and facilitated hundreds of workshops for organizations such as Pfizer, GE Healthcare, Los Alamos National Laboratory, Chevron, and the U.S. Postal Service, and she has also worked with research scientists and engineers.