How to Find the Right Mentors and Ask for Career Advice
This resource was featured in the NeuroJobs Career Center. Visit today to search the world's largest source of neuroscience opportunities.
Receiving sound career advice and mentorship is all about bridging connections, communicating well, and knowing what you want. Watch experts share how to approach people for career guidance and form successful formal or informal mentoring relationships.
Speakers
Nicholas Spitzer, PhD
Nick Spitzer is a distinguished professor in the section of neurobiology at the University of California, San Diego (UCSD) and director of UCSD's Kavli Institute for Brain and Mind. He received his PhD. from Harvard University and was a postdoctoral fellow at Harvard and University College, London. He joined the UCSD faculty in 1972 and has been the recipient of a Sloan Fellowship, Javits Neuroscience Investigator Award, and Guggenheim Fellowship. He is editor-in-chief of BrainFacts.org, a fellow of the American Association for the Advancement of Science, a member of the American Academy of Arts and Sciences and the National Academy of Sciences.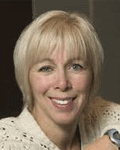 Freda Miller, PhD
Freda Miller is senior scientist and professor at the Hospital for Sick Children Research Institute and the University of Toronto. She is a Canada Research Chair in developmental neurobiology and an elected fellow of the Royal Society of Canada and the American Association for the Advancement of Science. She was previously secretary of SfN and president of the International Society for Developmental Neuroscience. She is interested in development and repair of the nervous system and is best known for her studies of neural and dermal stem cells and of neuronal growth, survival, and apoptosis. She obtained her BSc degree in biochemistry at the University of Saskatchewan, Saskatoon, and her PhD degree in medical sciences from the University of Calgary, Alberta. She completed her postdoctoral training at the Scripps Research Foundation. She then held faculty positions at the University of Alberta, Edmonton, and the Montreal Neurological Institute at McGill University, Quebec. Dr. Miller was a Howard Hughes Medical Institute international research scholar from 2007 to 2011.
Moses V. Chao, PhD
Moses V. Chao is professor of cell biology, physiology, and neuroscience and psychiatry at the New York University School of Medicine. Chao received his BA from Pomona College and PhD from UCLA in biochemistry. His laboratory defined the genes encoding the NGF receptor and his research interests are in defining mechanisms used by trophic factors to change synaptic plasticity. Trophic factors are responsible for neuronal survival, learning and memory, pain, obesity, anxiety and counteracting neurodegeneration. He served as Senior Editor for the Journal of Neuroscience for eleven years and is currently a member of the Scientific Advisory Boards for the Simons Foundation, Target ALS, and the Pershing Square Foundation. He also served on the Scientific Boards of the Christopher Reeve Paralysis Foundation; the Glaucoma Research Foundation; St. Jude's Cancer Center; the Crick Institute, the Max Planck Institute, the Vollum Institute and the New York Stem Cell Foundation. Chao was the President of the Society for Neuroscience for 2012.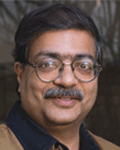 Sumantra Chattarji, PhD
Sumantra Chattarji is a professor at the National Centre for Biological Sciences, part of the Tata Institute of Fundamental Research. Sumantra received his MSc in physics from the Indian Institute of Technology, Kanpur. He then earned a PhD in neuroscience, under the supervision of Professor Terry Sejnowski, at Johns Hopkins University and the Salk Institute. After post-doctoral research at Yale University and MIT, he started his own laboratory at the National Centre for Biological Sciences, Bangalore, India in 1999. His research has shown that prolonged stress leaves its mark by enhancing both the physiological and structural basis of synaptic connectivity in the amygdala, thereby triggering the emotional symptoms observed in stress-related psychiatric disorders. His lab also studies synaptic defects and their reversal in Fragile X Syndrome, the leading identified cause of autism. His collaborators include Professor Bruce McEwen at Rockefeller University and Professor Susumu Tonegawa, a Nobel laureate at MIT. Dr. Chattarji was awarded the International Senior Research Fellowship by the Wellcome Trust and the Vision 2008 Award by the Fragile X Research Foundation. He is on the editorial board of several international journals and is a member of various policy-making committees of international societies related to neuroscience. He is also the director of the recently established Center for Brain Development and Repair at The Institute for Stem Cell Biology and Regenerative Medicine in Bangalore.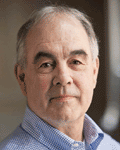 Joseph Coyle, PhD
Joseph T. Coyle holds the Eben S. Draper Chair of Psychiatry and Neuroscience at Harvard Medical School. From 1991 to 2001, he served as chairman of the consolidated department of psychiatry at Harvard Medical School. After graduating from Holy Cross College, he received his medical degree from Johns Hopkins School of Medicine. Following an internship in pediatrics, he spent three years at NIH as a research fellow in the laboratory of Nobel laureate Julius Axelrod. Joseph returned to Hopkins to complete his psychiatric residency, an area in which he is board certified, and joined the Harvard faculty in 1975. In 1980, he was promoted to professor of neuroscience, pharmacology, and psychiatry, and in 1982, he assumed the directorship of the division of child and adolescent psychiatry, named a distinguished service professor in 1985. Coyle is past president of SfN.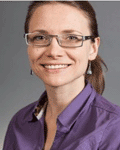 Sofia Jurgensen, PhD
Sofia Jurgensen is a postdoctoral researcher at Albert Einstein College of Medicine. She completed her postdoctoral fellowship and earned her PhD at Federal University of Rio de Janeiro, and received her MS at Federal University of Santa Catarina. Sofia is a neuroscience researcher who is able to employ multidisciplinary approaches (electrophysiological, biochemical, molecular, and behavioral) to the study of neurodegenerative, psychiatric, and neurodevelopmental disorders. Her goal is to use her skills and expertise to advance understanding of basic mechanisms and create treatment options for neurological disorders.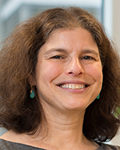 Rosalind Segal, MD, PhD
Rosalind A. Segal is a neurobiology professor at Harvard Medical School and Dana Farber Cancer Institute, and the Harvard Medical School Dean for Graduate Education. Her research has focused on the specialized properties of long axons. She uses sophisticated compartmented culture systems to analyze local protein synthesis critical for axonal survival and has developed novel therapies for chemotherapy induced peripheral neuropathy and other neurodegenerative disorders. In addition to her research, Segal is devoted to educating the next generation of neuroscientists. She has mentored numerous graduate students and postdocs and serves as a faculty advisor for the Harvard Women in Neuroscience program. Segal graduated summa cum laude from Harvard-Radcliffe College and received an MD and a PhD from Weill Cornell Medicine and Rockefeller University, respectively.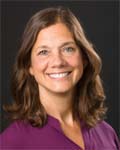 Marina Picciotto, PhD
Marina Picciotto is the Charles B.G. Murphy Professor of Psychiatry in the Child Study Center of Neuroscience and Pharmacology at Yale University, where she has been on the faculty since 1995. Dr. Picciotto's research interests lie in understanding the role of molecular signaling in complex behavior, focusing on the function of acetylcholine and its receptors in learning, development, and circuit function. She received her undergraduate degree in biological sciences from Stanford University and her PhD in Molecular Neurobiology from Rockefeller University. She completed her postdoctoral training at the Institute Pasteur in Paris.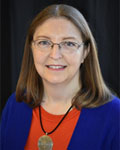 Mary Morrison, PhD
Mary Morrison is co-coordinator of the neuroscience program at Lycoming College. Morrison earned her BA in molecular biology from Princeton University and her PhD in microbiology and immunology from Columbia University, followed by postdoctoral training in neuroscience at Columbia University and The Scripps Research Institute. She teaches introductory biology, cell biology, immunology, neuroscience, research methods, and field ornithology courses. Her research program with undergraduates explores murine cerebellar Purkinje neuron development. She is a Lycoming partnership mentor, helping to recruit and advise undergraduate students from underrepresented minorities. She is the outgoing President of Faculty for Undergraduate Neuroscience (FUN). She served as the biology department chair at Lycoming College, managing numerous hiring searches.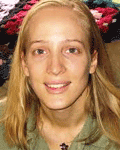 Penny Dacks, PhD
Penny Dacks is the assistant director for aging and Alzheimer's prevention at the Alzheimer's Drug Discovery Foundation. Penny is responsible for all aspects of this program, started in 2012 to evaluate, communicate, and accelerate the development of scientific evidence for proposed strategies to promote health aging and prevent Alzheimer's disease, related dementias, and cognitive aging. As part of this mission, Cognitive Valley was launched in 014 to provide an open resource to the public on the state-of-the-science behind any and all suggested preventative therapies Penny trained in neuroscience at the Mount Sinai School of Medicine, University of Arizona, and Queen's University,) with individual fellowships from NIH, the Evelyn F. McKnight Brain Research Foundation, ARCS Foundation, and Hilda and Preston Davis Foundation. She is a member of SfN, the Gerontological Society of America, Endocrine Society, and Association for Women in Science.