How to Find a Mentor as a Graduate Student
Source:

University of Michigan Rackham Graduate School
May 20, 2015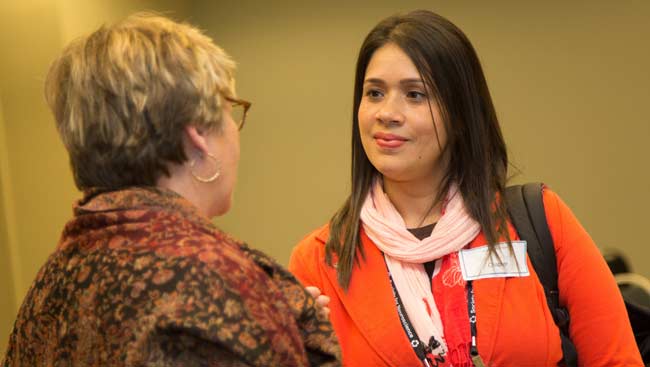 At large research universities, it is your responsibility as a student to seek out and engage faculty members. It is unrealistic to expect a professor will come along, recognize your need for a mentor, and generously provide that personal and professional relationship.
Degree programs offer graduate students a number of difference academic advising opportunities. Academic advising usually covers program requirements, obligations, milestones, deadlines, and other helpful hints to ensure students stay on track. Students are typically assigned a faculty member with common research interests. Sometimes this adviser may also become a mentor. But remember: Your adviser, even your committee chair, may never be committed to your success like a mentor.
Many graduate students are hesitant to contact a faculty member, especially in the early stages of training. Start this process by undertaking a critical self-appraisal. Understand what you need to thrive as a graduate student before you decide on a mentor who might meet those needs.
Discuss your needs with people who know you and ask yourself questions like:
What are my objectives in graduate school?
What type of training do I want?
What are my strengths?
What skills do I need to develop?
What types of research or creative projects will engage me?
How much independent versus team work do I want to do?
What type of career do I want to pursue?
You can identify potential faculty mentors within or outside your department by using a variety of formal and informal means:
Familiarize yourself with professors' work to gain a sense of their past and current interests and methodologies.
Immerse yourself in departmental academic and social activities in order to see how faculty interact with colleagues and graduate students.
Enroll in classes taught by faculty who most interest you and attend their public presentations. Ask advanced graduate students about their advisers and mentors. Share your interests and ask them for suggestions about whom you should meet.
Avoid limiting your options. Although such characteristics as race, gender, nationality, and sexual orientation are significant aspects of your identity, they constitute only some of the qualities you should consider when selecting a mentor. Faculty members who are different from you can contribute valuable insights to you and your work for that very reason. Good mentoring relies not on shared identity but on mutual interests and clear communication.
Think of your task as building a mentoring team rather than finding only one mentor. While members of your team probably won't see themselves as operating as part of a mentoring group, that doesn't matter. You are the one who needs to plan for professional relationships that will promote your success. Carefully selecting a team of mentors appropriate to your needs increases the likelihood that you will find the experiences and support you desire.
You will benefit from having at least three or four faculty members who are knowledgeable about your work and can speak to its quality. A team can also serve as your safety net in case any one of the professors you work with leaves the university, or if irreconcilable issues later develop between you and a faculty member.
Be creative about whom you include on your team and look beyond those with active appointments in your program. Consider retired faculty, faculty from other departments or from other universities, and even those outside the academy as potential mentors. All of these people can help to meet your needs and serve as part of your professional network.
Adapted from University of Michigan's Rackham Graduate School. Original source: How to Get the Mentoring You Want: A Guide for Graduate Students.