How to Be a Competitive Applicant for the NSF Graduate Research Fellowship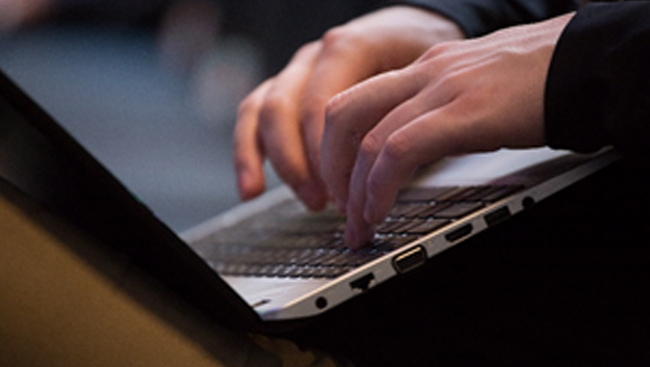 Graduate research fellowships can be great funding alternatives to teaching and research assistantships. They provide an opportunity to show future PIs that you're capable of getting funding, and they also give you more freedom with the scope of your project.
The National Science Foundation Graduate Research Fellowship (NSF GRFP) is a competitive, prestigious fellowship for graduate students that you apply for as an undergraduate or during your first or second year in graduate school.
To ensure your application is competitive, first thoroughly review the GRFP website and understand the mission of the NSF: to conduct research with both intellectual merit and broader impacts.
The application requires a personal statement detailing previous research and academic experiences and achievements, outreach and leadership experiences, and future career goals. Additionally, students propose an innovative research project and detail how it will be completed.
I've benefitted from the excellent funding, professional network, and research flexibility afforded by the NSF GRFP and highly recommend people apply.
Consider these tips as you prepare your application.
1. Start writing personal and research statements early.
Many students wait until the month or two before the application is due to begin writing. The application statements require many rounds of revision — I had about 20 per statement! — to have the greatest chance for success. You should leave enough time to have your adviser, peers, school's writing center, and others work with you on multiple rounds of revision.
If you're joining a new lab, discuss projects with your adviser before you begin graduate school so you can get started drafting your research plan. It's helpful to use your graduate school application as a starting place when writing your personal statement.
2. Focus on your role in your previous experiences.
When writing your personal statement, it's important to discuss your role in and contributions to previous research projects and outreach activities. Many students only talk about the topic of their project and what the lab does without detailing the work they did and how their contribution made an impact.
Highlight what came out of the work, such as publications, presentations, and patents. In mine, I also discussed what excited me about my specific projects and how that led to my next steps — and ultimately graduate school.
3. Define your future goals in your personal statement.
To demonstrate how you'll become a leader in your field, state your future goals and how you plan to continue with impactful research and broader impact initiatives once you graduate.
I recommend having a section at the end of the statement to discuss future research-related goals, whether you want to achieve them through an industry, academic, or other STEM career. Be sure to also share which broader impact activities would be most impactful to you and how you could best impact your community through STEM initiatives.
4. State the impact of and rationale behind your work in your research statement.
Keep in mind, if your reviewers are in a different field, they may not understand the rationale for certain experiments and why they are worth funding. Emphasize how your work is impactful, how it's different than current research being done in your field, and how it advances the field. In addition to explaining which experiments you plan to conduct, discuss why you'll be conducting them.
5. Write focused aims to show your project has proper design and direction.
You want your study to have enough focus to show you understand your field, have defined research goals, and seek to ask feasible questions. Your research aims should have specific goals, such as determining the role of key molecules in a proposed biological mechanism using appropriate techniques.
After determining which questions to ask, it's important to properly design the experiment, so discuss important controls and experimental alternatives in case the proposed experiments don't work.
6. Include figures in personal and research statements that support the text.
Guiding a reader with a figure shows what you're discussing and breaks up large blocks of text. In the personal statement, you can include mini-figures from previous research experiences or photos of broader impact initiatives.
In the research statement, a schematic detailing the timeline of an experimental plan or a proposed biological mechanism can be helpful to guide your reviewers through the specific details of your project.