How I Communicate the Importance of Animals in Research With Any Audience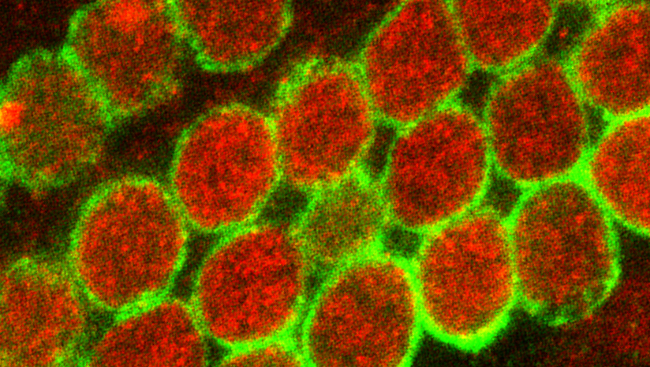 Through work with rhesus monkeys, Kati Gothard's lab seeks to understand the neural basis of emotion and social behavior. She has experience communicating about her work with animals to a variety of audiences and also served on SfN's Committee on Animals in Research. In a recent Neuronline article, she shares two stories where honest and open communication with the public paid off. Here, she gets into the approaches for communicating your work in a way that connects, and how to press on when you face harsh criticism.
What's important for animal researchers to keep in mind as they proactively communicate their work with a variety of audiences?
Engaging anybody who's willing to have an honest conversation is worthwhile. Most people's apprehension about using animals in research comes from a good place: They care about the animals.
If you're talking to somebody on an airplane, do you tell them you're a scientist who works with animals? Do you express your passion for your work?
Even though our instinct may be to hide, more often than not, these conversations are good. Your enthusiasm will carry positivity into your message.
Start the dialogue and ask, "How do you feel about this? Why do you think you feel this way? What do you think is the hardest part for you to reconcile?" The answers are often eye-opening and thought-provoking.
The approach is different when you're talking to the audience and there isn't room for back and forth. Before you share your message with the public it's really important to ask your colleagues to help you refine your message.
Ask them, "How does this sound to you? Does this message get through? How can I frame this to better illustrate what it's like to do animal research?"
For those who teach (especially in biomedical research), it's important to tell students how we know what we know. How do we know that an aspirin works? How do we know a particular surgical technique has a better outcome than another one?
These questions will inevitably bring you to the history of animal experimentation. The vast majority of medical knowledge patients benefit from comes from animal work. You can instill in your students an appreciation for how we gained this knowledge through animal research and how much more there is to gain from the judicious use of animals.
In all situations it's also important to convey the idea that knowledge has value regardless of how translational it is.
Sometimes it takes 20 years for the outcome from an animal experiment to be turned into a treatment. Sometimes it takes six months. We don't know. We can plan our experiments, but we can't plan our outcome.
It's also important to explain science is not wasteful, but a self-correcting process that requires repetition to refine our thinking and ideas. Animals are absolutely critical for this self-refining process to thrive.
How do you deal with people who don't agree with or attack your research methods?
I have been targeted by animal rights activists, but I have no anger toward them. It's a shame they practice hatred towards scientists and reject science rather than engaging in a difficult, but potentially constructive, conversation.
Everything in life is a compromise. If you value the knowledge we gain from the outcome of animal research, you also have to recognize that it has a price. Animal activists benefit from biomedical science, but they are unwilling to pay the price. When we have to kill an animal, we pay that price. It is a painful, psychologically difficult moment, but awareness that our work has tremendous value to society carries me through.
We shouldn't feel threatened by animal rights activists. We shouldn't be deterred. We carry the burden of progress.
The way I understand the animal rights activists is this: It's easy to caricaturize a situation and extract a one-sided story from it, failing to see the whole picture. Animal rights activists want to see the animals suffering under our hands, which is neither true, nor the full picture. The full picture includes the potential for enormous positive impacts for humans and animals.
When we feel threatened by animal activists, we should ask ourselves, "What is my commitment to this work, and how does it change if it meets with criticism? Where is the deeper source of their disapproval coming from? Can I put myself in their place?"
They will always come up with new strategies to discredit scientists, but we should meet them with honesty and confidence. We should stand up to them as full human beings trying our best to contribute to a noble enterprise.
How can scientists start to shift the public's often negative perception of animal experimentation?
My colleagues who work with animals are thoughtful, careful, and compassionate people who care deeply about their research animals. The public should know their work is an expression of compassion for those who are suffering around the world from terrible diseases.
I think we should work to reframe the public image of scientists in white coats driven solely by precision and logic, lacking any emotion. We are regular human beings. We get attached to the animals. We are fascinated by them. They often show us a mirror to contemplate who we are as mammals. It isn't always easy, but many of us have learned that approaching our work as full human beings makes us better scientists.
Speaker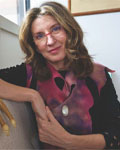 Kati Gothard, MD, PhD
Katalin (Kati) Gothard is a professor in the physiology and neurology departments at the University of Arizona College of Medicine where she also runs her own lab. She obtained her MD in Romania followed by postgraduate training in neurosurgery, and a PhD in neuroscience in the laboratory of Bruce L. McNaughton. She completed her postdoctoral work at UC Davis with David Amaral, before establishing her own lab in the College of Medicine at the University of Arizona. Her lab has pioneered aspects of neurophysiology during natural social behaviors focused mainly on the role of the primate amygdala in emotion and social behavior.