Four Reasons To Take Time Off Before Graduate School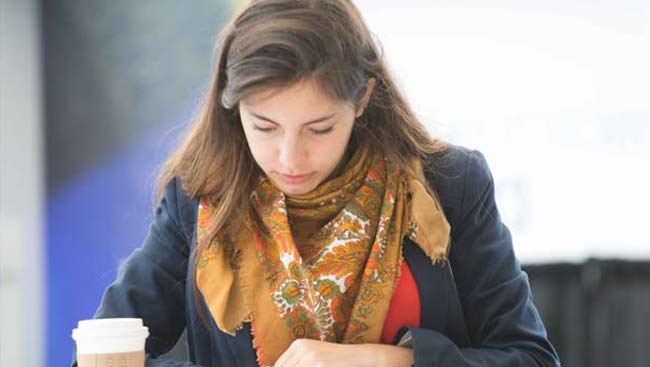 As my time at NIH comes to a close, I find myself reflecting on my two years as a postbaccalaureate fellow, and I can't help but feel that taking two years off before going back to school was the best decision I could have made.
Here are four reasons — based on my experience — why undergraduates should also consider taking time off before going to graduate school.
Gain Research Experience
One of the most important criterion that admissions committees will evaluate is your research experience. Graduate schools want to maximize the likelihood of their students succeeding, which means they want students who are well-equipped to carry out the work. Performing research full time for at least a year after college is a more immersive and instructive experience than working part time or for a few weeks during the summer. You'll be better prepared for graduate school and strengthen your application, even if you have prior experience in a laboratory.
Improve Your Academic Record
You can improve your academic record by taking graduate level courses at local universities, or even earning a master's degree before you apply to doctoral programs. If you graduated with a lower GPA than you would have liked, working for some time after you graduate can show admissions committees that you are willing to work hard and improve, particularly if you are productive and have stellar supervisor recommendations.
Mature Emotionally
Learning to balance an often limited budget, provide for yourself and commit to a full time job all require continual effort. Taking time off before graduate school allows you to learn these life skills without the additional pressure of exams and experimental deadlines. The additional time will also enable you to develop "soft" skills, such as time and project management, which will help you succeed in graduate school. A gap year (or two) also offers you a chance to reflect on your undergraduate experience so that you can discuss it more thoughtfully in your personal statement and on-campus interviews.
Contemplate Your Career Path
Many students who major in the biomedical sciences only consider two career options: medicine and research. However, other options may be appealing: nursing and physician assistant degrees, professional science master's, or a master's in public health. You may also consider working in a science-related field after pursuing a law or business degree. Taking time off after receiving your undergraduate degree will give you time to explore "nontraditional" careers at and away from the bench.