Five Women Reflect on Overcoming Professional Challenges
This resource was featured in the NeuroJobs Career Center. Visit today to search the world's largest source of neuroscience opportunities.
In this part of the How to Thrive as Women in Neuroscience panel at Neuroscience 2019, women share ways to set themselves up for success in their neuroscience careers.
Learn about obstacles that can especially undermine the success of women in the field, including implicit and explicit bias, marginalization within organizations, impostor syndrome, balancing work and family, and more. Watch Part One of this workshop to learn how mentors can help you in your neuroscience career.
Speakers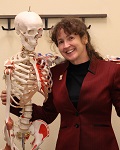 Melissa Harrington
Melissa Harrington is the director of the Delaware Center for Neuroscience Research. Harrington's main role as center director is to mentor and guide early-stage faculty in establishing an independent research program that is competitive for external funding. She began her faculty career in the biology department at Morehouse College in Atlanta before relocating to Delaware to join the faculty in the Department of Biological Sciences at Delaware State University (DSU), where she became the associate vice president for research and the director for the Delaware Institute of Science and Technology, the first research institute created at the university. She received her PhD in neuroscience from the Stanford University School of Medicine. Her current research program focuses on understanding the development of motor neurons.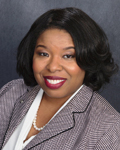 Michelle D. Jones-London, PhD
Michelle D. Jones-London serves as chief of the Office of Programs to Enhance Neuroscience Workforce Diversity (OPEN-WD). In this position, Jones-London plays a critical role in guiding the Institute's diversity efforts and chairs the NINDS Diversity Working Group. Jones-London is also a program director at NINDS. She earned her PhD in neuroscience from the department of neuroscience and anatomy at Pennsylvania State University College of Medicine. Her research interests have focused on understanding monoaminergic neurotransmitter regulation and mechanisms of behavioral psychopharmacology in animal models of disorders such as ADHD, Tourette Syndrome, and depression. Her trans-NIH efforts include oversight for the NIH Blueprint ENDURE and DSPAN (F99/K00) programs and the BRAIN Initiative Diversity K99/R00.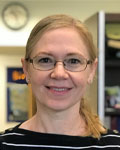 Miri VanHoven, PhD
Miri VanHoven is the interim associate dean of research in the San Jose State University College of Science. She received her PhD in genetics from the University of California, San Francisco. She completed her postdoctoral training at Stanford University. VanHoven's main research interests lie in identifying the genes required for neural circuit formation, function, and plasticity.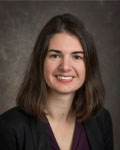 Jessica Tanis, PhD
Jessica Tanis is an assistant professor in the department of biological sciences at the University of Delaware. She earned her PhD at Yale University and completed postdoctoral training at the University of Pennsylvania Perelman School of Medicine. Her laboratory focuses on understanding biogenesis and cargo sorting mechanisms for discrete subpopulations of extracellular vesicles released from ciliated sensory neurons in C. elegans.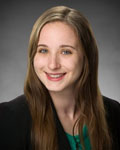 Kasey Jackson, PhD
Kasey Jackson is a scientist II at Astellas Innovation Management. She did her postdoctoral work in the rare and neurologic diseases therapeutic area at Sanofi, where she worked on GBA-related Parkinson's disease. She completed her doctoral work in the lab of Ronald Klein at the Louisiana State University Health Sciences Center, where she used adeno-associated viruses (AAVs) to model amyotrophic lateral sclerosis. Her research involves evaluating therapeutic targets in neurological diseases with a focus on AAV gene therapy.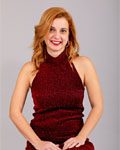 Christina Dalla, PhD
Christina Dalla is an associate professor in the department of pharmacology at the National and Kapodistrian University of Athens (NKUA). Dalla is also president of the Hellenic Society for Neurosciences and vice president of the Mediterranean Neuroscience Society. She earned her PhD in neuropsychopharmacology from the Medical School, NKUA and completed additional training in behavioral neuroendocrinology at the University of Liège, in Belgium. She completed postdoctoral studies in neurosciences at Rutgers University. Her research interests focus on sex differences in animal models of depression, as well as screening of CNS-acting compounds.