Embracing Change: How One Neuroscientist Took Charge of His Career Path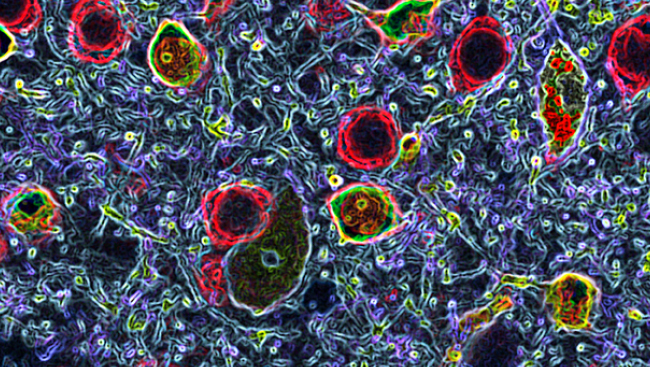 This resource was featured in the NeuroJobs Career Center. Visit today to search the world's largest source of neuroscience opportunities.
Kenneth Maynard is a global program leader, central nervous system, at Takeda Pharmaceuticals. In a recent interview, he discussed a variety of topics, including his own career path and how others can work in the pharmaceutical industry. What were you surprised to learn? How would you answer the same questions? Share in the comments.
What was a pivotal moment for you when starting out in the neuroscience field?
As a 16 year old, I saw my first live brain surgery standing over the shoulders of a neurosurgeon in my home country of Trinidad and Tobago. After seeing that operation, I knew right there and then that I wanted to learn as much as I possibly could about the brain.
The next pivotal moment for me was starting my first postdoctoral position at Massachusetts General Hospital at Harvard Medical School. At that point, I had been trained at the University College, London and felt empowered to enter this field of neuroscience.
Finally, after struggling through a number of grant rejections, I finally landed my first multi-year award funded by the American Heart Association. That was a validation that my work was worth something, and I had some kind of reassurance that I would really be able to pursue something in the field of neuroscience.
How did making a switch from leading medical research in the lab to leading programs at pharmaceutical companies fulfill your goals and interests?
When I examine the work that I published in academia, I see that it was always translational in nature. I wanted to find a drug to help stroke patients. Even as a young instructor before I became an assistant professor, I took a course on the design of conduct of clinical trials because I knew whatever I did in the laboratory, I wanted to translate it into the clinic to help patients.
Today, working as a global program leader and leading multifunctional and multidisciplinary project teams is truly an honor. It provides me with the best opportunity I can have to drive the vision and execution of drug discovery and development, which will hopefully one day result in a drug on the market to help patients suffering from a central nervous system disease. This would be truly a dream and a major life accomplishment if I can do this even just one time.
What did you do to ensure a successful career transition?
Because I really wanted to stay in academia, I negotiated running a full-time lab in pharma and running a full-time lab in academia. I did this for two years.
I would also say this successful transition would not have been possible without my wife's support. She helped me rethink my life long goal of staying in academia. Without her insights and support, I would not have been able to go through such a prolonged transition.
I also worked hard. I spoke with a lot of people and had a lot of guidance from many mentors, who had confidence in me and allowed me to run two labs in academia and industry. It was a tremendous growth period for me and it would not have been possible without the support of all those people.
How has holding volunteer leadership positions at SfN, most recently as chair of the Professional Development Committee (PDC), supplemented your neuroscience career?
Many biological scientists are actually not choosing to stay in academia. This means that academic institutions need to expand their repertoire of training to help prepare young, upcoming neuroscientists for careers beyond academia and careers beyond the bench. Thankfully, because I made the change from academia to the pharma world, I feel I'm in a position to see both sides and bring whatever value I can from these experiences. I am eager to address the major challenge ahead of us alongside my wonderful colleagues on the professional development committee.
All of us on PDC have academic backgrounds, but some of us have gone in different directions, and we're all learning a lot from each other. This diversity of experience brings a quality of thought to the challenge that we're facing. I'm convinced that with the passion we all have and the desire to make a difference for our colleagues in the earlier stages of their careers, we will help them achieve their aspirational goals.
Speaker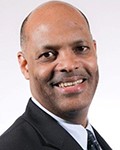 Kenneth Maynard, PhD
Kenneth Maynard is a senior director in global patient safety and evaluation at Takeda Pharmaceuticals, Inc., where he's held several roles. He began there in 2014 as a global program leader in the central nervous system therapeutic area unit. Previously, Maynard worked at Sanofi, a top five global pharmaceutical company in central nervous system research and development and external innovation. Formerly, he was an assistant professor in neurosurgery at Massachusetts General Hospital and Harvard Medical School. With more than 50 scientific publications, Maynard has served as a reviewer for several peer-reviewed, international journals. He is a fellow of the American Heart Association, Councilor of the Society for Neuroscience, and serves on the advisory boards of Worcester Polytechnic Institute's College of Arts & Sciences, and the National Institute of Nervous Disorders and Stroke. He previously served on the National Institute of Mental Health Neuropsychopharmacology Taskforce, Executive Committee of the International Dose-Response Society, the NIH Director's Program on Broadening Experiences in Scientific Training and the National Academies of Sciences Committee on the Next Generation of Biomedical and Behavioral Sciences Researchers. He completed his undergraduate, master's, and doctorate degrees from the University of London, University College.