Don't Ignore These Four Ways to Have a Successful Career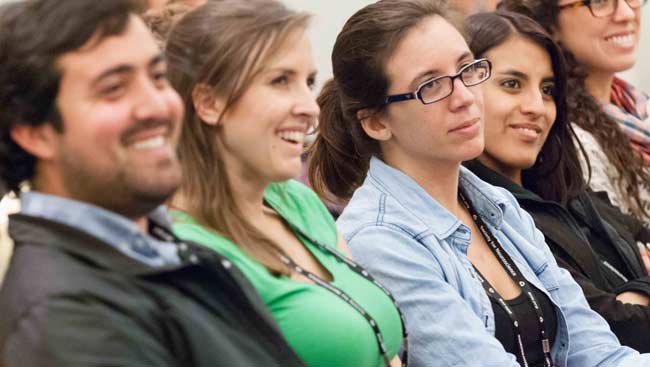 This resource was featured in the NeuroJobs Career Center. Visit today to search the world's largest source of neuroscience opportunities.
It's not enough to know what you want out of a career in neuroscience. You also need to know how to get there. Follow this advice to set yourself up for a gratifying, challenging, and productive career:
Outlook
A positive, strong perspective will help you navigate your career opportunities, accomplishments, and challenges. Aspire to have:
Confidence
Optimism
Persistence
Resilience
Coherent narratives to vocalize your accomplishments
Open-mindedness and flexibility about your plan and the chances you're willing to take
Environment and Support
More hinges on the type of work climate you're part of than you may realize. You're more likely to thrive in inclusive, diverse work environments that recognize and utilize individual talent, foster collaboration, and offer flexibility. Look out for workplaces that prize:
Cooperation
Collaboration, including strong communication and teamwork skills
Promotion and recognition
Openness to feedback
Diversity, for the different perspectives it brings
Support for women, including flexible and explicit maternity leave policies
Work-life balance
Mentoring
Everyone needs a mentor. Whether you're dealing with lab politics, trying to figure out your next career move, or looking to expand your network, mentors provide invaluable guidance. Their unique perspectives and knowledge of important resources will help bring out the best professional in you. Remember:
Choose a good mentor who is stable and open to a reciprocal relationship inside and outside of the scientific sphere.
Have more than one mentor.
Network at every stage of your professional life, and with as many people as possible in different settings, including social and non-scientific environments.
Career Paths
Explore, explore, explore. Don't confine yourself to one neuroscience career path when many exist. No matter which route you take, be passionate about your choice. It'll make work a whole lot more fun. Consider the following non-traditional/non-academic paths in addition to academic research:
Public outreach and education
Physical therapy
Biotech
Nonprofits
Startups
Clinical medical or PhD degree
Teaching
Science policy
Lobbying
Law
Expert witness (court cases)
Publishing
Consulting
Administration
Marketing/advertising for science
Adapted from the Celebration of Women in Neuroscience discussion, "What options do I have for a successful career in science?"