Demystifying the Funding Process for Fellowship and Career Development Awards

October 08, 2018
12:00 PM - 1:00 PM EDT
Watch this webinar to hear an overview of the funding process for fellowship and career development awards at NIH.
From a panel of experts, get tips on how to identify the right grant mechanism for your career stage and who to contact for help, and understand how your application will be reviewed and how NIH Institutes finalize funding decisions. You will also hear helpful suggestions to maximize your chances for writing a successful application.
After this webinar, you will be able to:
Understand at a high-level NIH grant process from submission through award stages, including:

How to identify NIH funding opportunities based on career stage and eligibility criteria.
How to identify and connect with individuals at funding agencies to discuss your application and optimize your likelihood for success.
How NIH reviews training applications.
How NIH makes funding decisions.

Identify critical variables in review and determine how to avoid common mistakes in application components, including:

Fellowship applicant/candidate.
Sponsors/mentors.
Career development plan.
Research training plan.
Institutional training and development.
Non-scored review criteria.
Introduction to the resubmission.
Graduate students, postdoctoral fellows, and new faculty who are eligible for NIH awards are encouraged to attend.
Speakers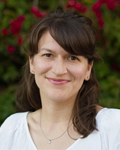 Megan deBettencourt, PhD
Megan deBettencourt is a National Research Service Award postdoctoral fellow at the University of Chicago. Her research focuses on the cognitive neuroscience of attention and memory, with a methodological emphasis on developing brain-computer interfaces. She obtained her PhD from Princeton University.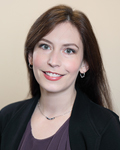 Ashlee Van't Veer, PhD
Ashlee Van't Veer is the director of the Office of Research Training and Career Development in the Division of Neuroscience and Basic Behavioral Science at the National Institute of Mental Health (NIMH). She supports research training at the predoctoral, postdoctoral, and early stage investigator levels to ensure a sufficient number of highly trained research investigators will be available to address basic research questions pertinent to mental health and mental illnesses. She also contributes to NIH-wide efforts related to research training and career development, including the Blueprint for Neuroscience Research and the BRAIN initiative. Van't Veer received her BA in cell biology and neuroscience from Rutgers University and her PhD in neurobiology from Harvard Medical School, where she was supported by a National Defense Science and Engineering Graduate Fellowship. She received postdoctoral training as a research fellow at McLean Hospital, focusing on the role of stress in the etiology and maintenance of mental illnesses. Prior to her position at NIMH, she served as a program analyst at the National Institute of Neurological Disorders and Stroke.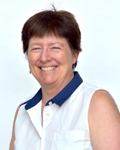 Kristen Keefe, PhD
Kristen Keefe is a professor of pharmacology and toxicology at the University of Utah, Her laboratory's research is focused on understanding the molecular, cellular, and systems functions underlying corticostriatal regulation of normal and aberrant behavioral control, such as in the setting of drug addiction, as well as the impact of dopamine and serotonin loss in those circuitries on such functions. In her laboratory, Keefe has mentored seven postdoctoral fellows, 12 pre-doctoral students in their dissertation work, and 36 doctoral students in laboratory research rotations. Keefe also has been heavily invested in graduate and professional training, having served as chair of the Graduate Training Committee in the department of pharmacology and toxicology, director of the Interdepartmental Graduate Program in Neuroscience at the University of Utah, and a PI on the University's T32 Training Grant in Neuroscience. Nationally, she has been a member of the organizing board of the National Meetings of Directors of Graduate Study in Pharmacology, the Division for Pharmacology Education of the American Society for Pharmacology and Experimental Therapeutics, and SfN's Committee on Neuroscience Departments and Programs. Keefe is also a regular reviewer for the Center for Scientific Review on NRSA Fellowship review panels. She received her PhD in behavioral neuroscience from the University of Pittsburgh and completed postdoctoral training at the National Institute of Mental Health.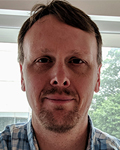 Ed Clayton, PhD
Ed Clayton is a senior project manager at the Princeton Neuroscience Institute (PNI) at Princeton University. He assists in the development and management of PNI's training and professional development programs. Prior, he held positions as a scientific review officer at the Center for Scientific Review at NIH and as a senior director of strategic funding and grants administration at Autism Speaks. Clayton received his PhD in psychobiology from the University of Virginia and conducted postdoctoral research at the University of Pennsylvania.