Demystifying the Academic Chalk Talk

February 12, 2018
12:00 PM - 1:00 PM EST
This resource was featured in the NeuroJobs Career Center. Visit today to search the world's largest source of neuroscience opportunities.
Even though academic chalk talks are often a core component of the interview process for faculty positions in academia, they can be one of the most mysterious steps of the process.
In this webinar, get advice from faculty members at a variety of career stages on how to give and assess academic chalk talks, which require you to summarize your short-term specific aims, long-term research plans, and funding sources, as well as demonstrate your speaking and teaching abilities.
You will hear about:
Approaches to thoughtful preparation.
General do's and don'ts.
Ways the chalk talk experience differs when you're the one assessing it rather than giving it.
Whether you're a postdoc or graduate student preparing to go on the job market or a faculty member sitting on a hiring committee, this webinar is relevant for you.
Speakers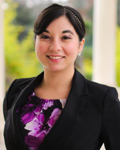 Constanza J. Cortes, PhD
Constanza Cortes is an assistant professor in the department of neurology at the Duke University School of Medicine, where her research focuses on the relationship between autophagy and cellular clearance in skeletal muscle and proteostasis in the nervous system during aging. Cortes earned her PhD in neuroscience from the University of Chicago and completed her postdoctoral training and was a project scientist at the University of California, San Diego.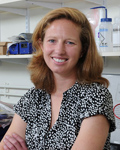 Farran Briggs, PhD
Farran Briggs is an associate professor in the department of neuroscience and the Ernest J. Del Monte Institute for Neuroscience at the University of Rochester School of Medicine. Her research focuses on understanding how visual information is encoded by early visual circuits and how cognitive factors, such as attention, alter the way visual information is encoded in these circuits. She earned her PhD in biology from the University of California, San Diego and completed her postdoctoral training at the University of California, Davis.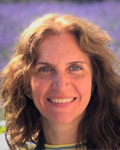 Arianna Maffei, PhD
Arianna Maffei is an associate professor in the department of neurobiology and behavior at SUNY Stony Brook. She received her PhD in physiology from the University of Pavia, in Italy, and was a postdoctoral scholar at Brandeis University. Her lab studies how experience and learning modify the connectivity and excitability of neuronal circuits and how these changes affect behavior.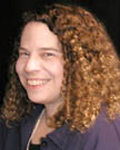 Gwenn Garden, MD, PhD
Gwenn Garden is a professor and vice chair of neurology and adjunct professor of pathology at the University of Washington School of Medicine. She is a clinically active physician-scientist, and her research focuses on the molecular regulation of microglia behavior and population dynamics in neurological disorders and brain injuries. She has also studied several inherited neurodegenerative diseases caused by microsatellite repeat expansions. Garden earned her MD and PhD in physiology and biophyiscs from the University of Washington under the supervision of Edwin Rubel and Marc Bothwell. She completed her residency in neurology at Brigham and Women's Hospital at the Harvard-Longwood Neurology Training Program and her postdoctoral training with Stuart Lipton.