Breaking the Stigma: Neuroscientists Prioritizing Our Own Mental Health as a Community

April 07, 2021
12:00 PM - 1:00 PM EDT
Poor mental health among academics and researchers has long been a problematic and pervasive issue but, until recently, it has largely been ignored or even denied. Recent research (Evans 2018, Woolston 2019) and the increased pressure of the COVID19 pandemic, however, have rendered mental health in academia an urgent topic. Dragonfly Mental Health, a nonprofit dedicated to cultivating excellent mental health among academics worldwide, will lead a webinar that aims to destigmatize mental health struggles among SfN members, discuss the prevalence and manifestation of various mental illnesses among neuroscientists, and start the conversation about how we as a community can better support ourselves and each other.
The Imposter Syndrome video referenced in this webinar can be viewed here.
This resource was featured in the NeuroJobs Career Center. Visit today to search the world's largest source of neuroscience opportunities.
Speakers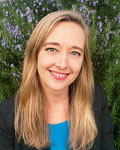 Wendy Marie Ingram, PhD
Wendy Marie Ingram, PhD is the co-founder and CEO of Dragonfly Mental Health, a nonprofit dedicated to cultivating excellent mental health among academics worldwide. She is a research scientist at Geisinger Health working on biomedical informatics projects aimed at improving healthcare and psychological outcomes following surgery and better understanding patient response to electroconvulsive therapy (ECT). She also enjoys consulting for businesses using technology to improve mental health care treatments, delivery, and prevention. Wendy received her doctoral training at the University of California Berkeley in Molecular and Cell Biology and her postdoctoral training at Johns Hopkins University School of Public Health in Psychiatric Epidemiology.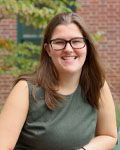 Calliope Hollingue, MPH, PhD
Calliope Holingue is a postdoctoral research fellow at Kennedy Krieger Institute and the department of mental health at the Johns Hopkins Bloomberg School of Public Health. Holingue received her BA in molecular cell biology and public health, her MPH in epidemiology/biostatistics from UC Berkeley, and her PhD in mental health from Johns Hopkins School of Public Health. Her research is broadly focused on the intersection of physical and mental health and particularly on promoting the health of individuals with neurodevelopmental disorders. Outside of her academic research, she is also a mental health advocate and is committed to reducing the stigma associated with mental illness and promoting inclusion and equity in the communities she works and resides in. She was a member of the Johns Hopkins University-wide "Task Force for Mental Health and Well-Being", in which she analyzed quantitative and qualitative survey data from students across Johns Hopkins, summarized findings, and helped make recommendations to the office of the president. She went on to co-found the Mental Health Grad Network at Johns Hopkins Bloomberg School of Public Health. She is currently a member of Dragonfly Mental Health.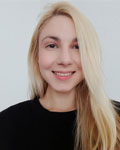 Jelena Brasanac
Jelena Brasanac is a PhD candidate in the medical neurosciences graduate program at Charite Universitatsmediz in Berlin, Germany. She received a NeuroCure PhD fellowship for pursuing her research on stress and depression. Her work is investigating stress signaling dysfunction in subpopulations of blood cells and its relationship to stress-related brain areas. Jelena holds a bachelor of science in molecular biology and physiology from the University of Belgrade, Serbia, where she also completed her master's studies in experimental biomedicine. Considering mental health as an essential part of our overall health and a major determinant of quality of our life, she co-founded Dragonfly Mental Health.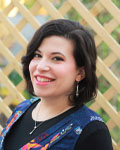 Ruchama Steinberg, PhD
Ruchama "Roo" Steinberg is a scientist, writer, and a passionate mental health advocate based in Karmiel, Israel. Steinberg received her doctoral training in cellular and molecular medicine from Johns Hopkins University School of Medicine, conducting research in oncology, DNA damage repair, and epigenetics. During her time in graduate school, Roo continued her work in mental health advocacy within academia, founding The Peer Collective, a student led initiative whose mission is to act as a bridge connecting students with their peers, across year and program, to foster a community of individuals uniquely equipped to provide support, encouragement, understanding, and inspiration through shared experiences. Roo is currently the Executive Director at Dragonfly Mental Health, whose mission it is to cultivate excellent mental health in academics worldwide.