An Award-Winning Educator on How to Keep Students Engaged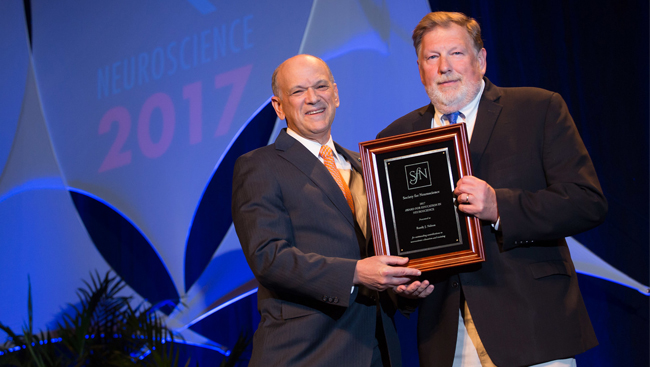 Throughout his career, Randy Nelson has worked to improve neuroscience education beyond his regular teaching obligations. He's developed undergraduate programs at Johns Hopkins University and The Ohio State University and published more than 400 peer-reviewed articles and 11 books, including one textbook widely used in North America and Europe. In addition, he makes time to mentor, run a collaborative lab, and serve on the advisory board for several training grants. For his contributions to neuroscience education, he won the Award for Education in Neuroscience in 2017.
What led you to become so involved in other activities beyond teaching in the classroom?
I love the energy of teaching undergrads, both in the classroom and in the lab.
My interest in mentoring came from being allowed to work with grad students and postdocs as an undergraduate student and from my own experiences of having excellent mentors in graduate school. Irv Zucker, my graduate mentor at Berkeley, was excellent at motivating his trainees to succeed, and he also did an outstanding job teaching us how to ask scientific questions and design clean experiments.
I've also been fortunate to have other mentors during my career, including David Crews at The University of Texas, and, especially Sol Snyder, my chair at Hopkins.
What is your advice to faculty for keeping students engaged?
You have to channel your own love and excitement for the field. That will stoke excitement in your students.
Students also seem to resonate more with hands-on learning on topics that hold their personal interest. Letting students choose some lecture topics at the start of large lecture courses or choose papers for presentations in seminar classroom settings can be empowering and motivate them to learn.
In my advanced behavioral endocrinology course for seniors, the class starts out traditionally with me lecturing on the subject content for 6-7 weeks. Then, we flip the teaching model, and students give presentations and write a term paper on a topic they choose.
For example, four students talked about hormones and dementia based on their family members' struggles. Later, they mentioned how useful it was to do a deep dive into a topic that affects their personal lives. For me, that was very moving and rewarding.
What's been the most rewarding teaching and mentoring experience for you?
Without question, the most rewarding experience for me has been playing a small part in helping students and trainees achieve their goals. I recently moved institutions and found a file of thank you notes from former undergraduate and graduate students detailing their successes. I am grateful to be in a profession that allows me to have a positive effect on young people during their academic training.
What advice do you have for neuroscience educators who'd like to find ways to more effectively innovate?
Be genuine! We're in this business because we love neuroscience. Let that come across.
The demands of everyday life can often mask our excitement and make us less effective. If your enthusiasm has been squashed by recent negative reviews or something else, find a way to rekindle your love and excitement for the field. Give a lecture to high school kids or go out in the community and explain your work.
To encourage innovation retain excitement for your own work, listen to trainees' needs, and think of alternative approaches to solve educational problems. All of the innovative programs we've launched started with a trainee's need.
Do you know someone who may be eligible for the Award for Education in Neuroscience or other awards in the Science Education and Outreach category? Learn more about eligibility and consider nominating someone.
Speaker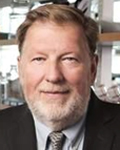 Randy J. Nelson, PhD
Randy Nelson holds the Hazel Ruby McQuain Chair for Neurological Research and is a professor of behavioral medicine and psychiatry at West Virginia University (WVU) School of Medicine. He directs the basic and translational research program at the WVU Rockefeller Neuroscience Institute, as well as the PhD program in neuroscience. His research is aimed at understanding the daily and seasonal organization of immune and neuroendocrine responses, as well as motivated behaviors. Nelson earned a PhD in psychology, as well as a second PhD in endocrinology from the University of California, Berkeley. He then completed postdoctoral training at the University of Texas at Austin before joining the faculty at Johns Hopkins University.