What You Can Gain From Doing Outreach as an Undergrad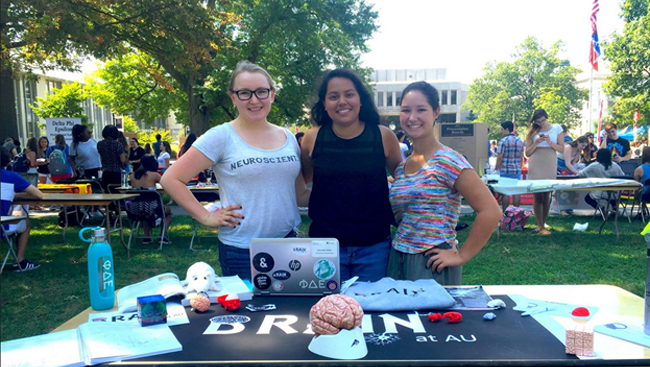 Samantha White serves as a judge and tutor for Washington DC's local Brain Bee each year. About her time as an undergraduate student at American University (she graduated in 2018), she says, "Balancing classes, work, lab time, and a social life got complicated, but I always found time to engage with the community." Here, read how making time for outreach has influenced her career aspirations and her advice for getting involved.
What initially sparked your interest in outreach?
Community service has always been a part of my life. My role models growing up always emphasized how import it is to give back. As a college student, the best way I knew how to do that was donating time and enthusiasm for causes I care about: education and STEM outreach.
During my junior year, I started a neuroscience club on campus with some friends. We were looking for ways to get members involved in the DC community. That led us to the DC Brain Bee.
It's a fun event where, even as a judge, we had the chance to quiz ourselves on brain basics and encourage high school students throughout the competition. It was really exciting to see the students get fired up about neuroscience. Their energy was infectious. We all left the event inspired to study even more.
As an undergraduate student, how did your involvement with the Brain Bee influence your career aspirations?
I looked forward to volunteering with the Brain Bee every year. It was a great opportunity to get to know students who are also interested in neuroscience outside of the classroom and meet other neuroscientists in my city working in academic and non-academic fields, such as medicine and policy. That exposed me to many career options I didn't know about.
I enjoyed my Brain Bee experience so much that when I was applying to grad schools, I factor the accessibility of science outreach at different universities among all of the other factors to consider.
During interviews, I talked about how my experience as a judge and tutor influenced my interest in continuing science-related community service during graduate school. It also made for easy conversation with professors who saw the importance of science outreach.
As a tutor, what's your process for breaking down complex information about the brain?
When I'm trying to communicate complex information, I remember what it was like when I first learned about the brain. It was exciting, but also overwhelming at times. This mindset always reminds me to take the material a little slow at first to establish the basic concepts before getting into more complicated material.
Before I started tutoring, I spent time thinking about how I learn. I'm a visual learner, so I felt most confident explaining concepts through diagrams and having students describe illustrations back to me. This also helped them explain it to themselves.
For students who aren't visual learners, there are helpful videos and other resources on BrainFacts.org. I help students engage with material by asking them questions about what we went over and encouraging questions about confusing topics.
I've kept in touch with some of the students I've tutored as they go off to college to continue their academic careers in science and get involved with outreach in their own ways, which has been rewarding.
What advice would you give to other undergraduate students about getting involved in an outreach activity?
If you're unsure whether you want to get involved, volunteering for the Brain Bee (or any other established outreach program) is a great way to explore what interests you. Experienced volunteers and staff can also help you understand your role and offer advice on how you can best contribute. Your experience is really what you decide to make of it, and ultimately, you won't know unless you try.
Also, don't be nervous about getting involved. I remember feeling worried I wouldn't understand certain parts of neuroscience well enough to explain it to high school students, but as I looked into how to explain these topics, I started feeling more confident.
Finally, have fun! Students respond well to enthusiasm. In my experience, students tend to be nervous about the competitive aspect of the Brain Bee, so keeping it light can take some pressure off of them.
What have you learned from your experience?
Science outreach is incredibly fun and rewarding because I get to share what I've learned with people who are genuinely curious about the brain. It's also valuable because it's a chance to inspire others to pursue a career in STEM.
Speaker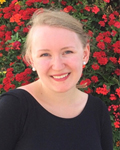 Samantha White
Samantha White is a graduate student at American University, where she also got her undergraduate degree in neuroscience. In 2016 she first got involved with the Brain Bee as a judge and has since transitioned to help students prepare for the competition through tutoring.