Understanding New Brain Initiatives in the U.S. and Europe
The field of neuroscience is advancing in ways that we couldn't have imagined a few decades ago. This outstanding progress is partially due to an increased public awareness of the importance of brain research. SfN Past President Larry Swanson introduces some of the key leaders involved in the Brain Research through Advancing Innovative Neurotechnologies (BRAIN) Initiative and Europe's Human Brain Project. In this series of forward-looking talks, a team of experts will inspire and remind you why it is such an exciting time to be in the field of neuroscience.
Speakers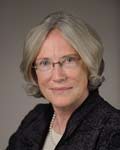 Story Landis, PhD
Story Landis attended Wellesley College and obtained her PhD in biology from Harvard University. After postdoctoral study at Harvard Medical School, she joined the faculty there. She moved to the School of Medicine at Case Western Reserve University and there eventually became the first chairman of the department of neuroscience. She joined the NINDS as a scientific director in 1996, and became director of that institute in 2004. She has retired from NIH, but continues to contribute to a variety of national forums.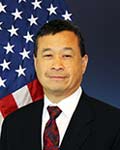 Geoffrey Ling
Geoffrey Ling is the founding director of the Biological Technologies Office and a professor of neurology, anesthesiology, and neuroscience at the Uniformed Services University of the Health Sciences. His research and work led to the Revolutionizing Prosthetics program, which developed advanced arm prostheses controlled either non-invasively or directly by a user's brain. His Preventing Violent Explosive Neuro Trauma program developed new understanding and treatment of blast-induced traumatic brain injury (TBI). Ling has published more than 150 peer-reviewed journal articles, reviews, and book chapters. He is a member of the Order of Military Medical Merit and an "A" designated neurologist.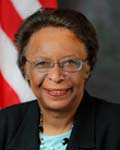 Cora Marrett
Cora B. Marrett was the deputy director of the National Science Foundation from May 2011 to August 2014. During her time at NSF, she led a mission to achieve excellence in U.S. science, technology, engineering and mathematics (STEM) education at all levels, in both formal and informal settings. As the first assistant director for the Social, Behavioral, and Economic Sciences directorate at NSF, Marrett earned NSF's Distinguished Service Award for her groundbreaking leadership. Marrett has also held positions at the University of Wisconsin and the University of Massachusetts in Amherst.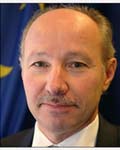 Daniel Pasini, PhD
Daniel Pasini is a policy and program officer at the European Commission, working in the Horizon 2020 Future and Emerging Technologies (FET) Program. For more than 20 years, he has been closely involved in the development of policy and legal instruments for the construction and operation of European and international research infrastructure in all fields of science. More recently, he joined the FET Program to follow the FET Flagship Initiatives, in particular the Human Brain Project.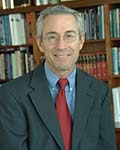 Thomas Insel, MD
Thomas Insel is the director of the National Institute of Mental Health (NIMH). His tenure at NIMH has been distinguished by groundbreaking findings in the areas of practical clinical trials, autism research, and the role of genetics in mental illnesses. Insel's research background is investigating the neurobiology of complex social behaviors. He has published more than 250 scientific articles and four books, including The Neurobiology of Parental Care (with Michael Numan) in 2003.