Outreach: Supporting Your Career, Supporting the Field

October 09, 2014
12:00 PM - 1:00 PM
Public outreach can expand your professional perspective, make you a stronger communicator, and strengthen public support for science. There are many ways to get involved. In this webinar, experienced neuroscientists share ways to find outreach activities that connect to your personal strengths and interests and offer you a chance to educate the public about neuroscience.
Speakers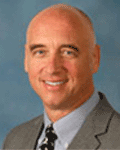 Scott Thompson, PhD
Scott Thompson is the chair of the department of physiology and professor of physiology and psychiatry at University of Maryland School of Medicine. His research focus is primarily on the biological basis of depression. Using realistic animal models of depression, he has formulated a new way of thinking about what's wrong in the depressed brain, enabling his lab to develop a novel class of drugs as rapidly acting antidepressants. He has served in leadership positions at SfN as Program Committee chair and, currently, as Public Education and Communication Committee chair. One of his goals in this capacity is to promote the ability of all SfN members to communicate their science to the general public.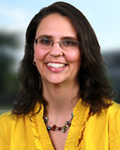 Leanne Boucher, PhD
Leanne Boucher is an associate professor of psychology at Nova Southeastern University. Her research focuses on how exercise and movement can influence executive functions such as inhibitory control, working memory, and attention. Leanne is involved in many outreach initiatives including blogging for BrainFacts.org, organizing library programs for children, giving lectures for retired individuals through her college's Lifelong Learning Institute, coordinating Brain Awareness Week activities, and curating her local TEDxNSU event.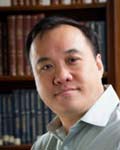 Haung (Ho) Yu, PhD
Haung Yu is an assistant professor at Taub Institute and in the department of pathology and cell biology at Columbia University. Yu's work focuses on protein quality control in aging and neurodegenerative diseases like Alzheimer's and Parkinson's disease. He is also the co-president of the Greater New York City SfN Chapter (@ComeBeBraiNY). The chapter brings together like-minded neuroscience organizations to better neuroscience education and outreach. In 2013, the chapter received SfN's International Chapter of the Year award for their efforts. In addition to his academic and outreach work, Yu is an adviser to the Weston Brain Institute and serves on the scientific review board for the Alzheimer's Drug Discovery Fund (ADDF).